Pennsylvania governor to speak at Temple University's Commencement
Josh Shapiro, governor of Pennsylvania, will address the graduates at Temple's 2023 Commencement Ceremony.
At Temple University's 136th Commencement Ceremony on May 11, Pennsylvania Governor Josh Shapiro will address the graduates. Shapiro was elected as the Commonwealth's governor in November 2022 after serving as attorney general.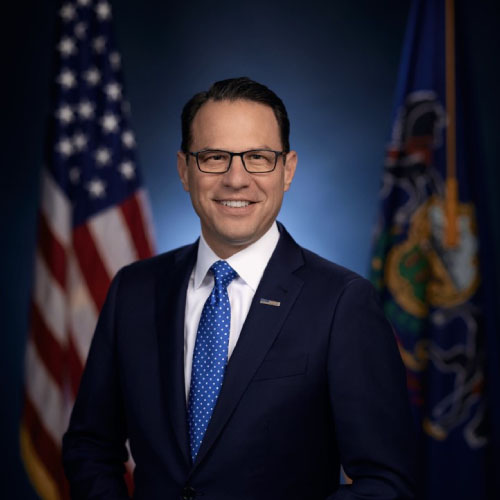 Shapiro is an experienced leader who challenges public servants and others to do the right thing. He made international news during his time as attorney general, releasing a report on coverups by the Catholic Church of the sexual abuse of children by priests.
He was inspired from a young age to serve the public after watching his father and mother help their community as a pediatrician and an educator, respectively.
After receiving a bachelor's degree in political science from the University of Rochester, he began working in government while putting himself through law school at night, attending Georgetown University.
Shapiro returned to his hometown of Dresher in Montgomery County to run for state representative. In this position, he challenged the status quo, helping write and pass some of the toughest ethics laws in Pennsylvania's history.
Later, as chairman of the board of commissioners in Montgomery County, Shapiro improved the county's financial footing, combatted the heroin epidemic and helped the first LGBTQIA+ couples in Pennsylvania marry.
During his two terms as attorney general, Shapiro worked to protect Pennsylvanians' health care, reproductive and voting rights. Additionally, he led criminal justice reform, working with law enforcement to arrest mid- and high-level drug dealers and getting thousands of illegal guns off the streets. He also brought activists and law enforcement together to launch a statewide police misconduct database.
Last fall, Shapiro's election win made him the highest vote-getter in Pennsylvania gubernatorial history.