Josh Gladden named vice president for research
Gladden joins Temple after holding the top research position at the University of Mississippi.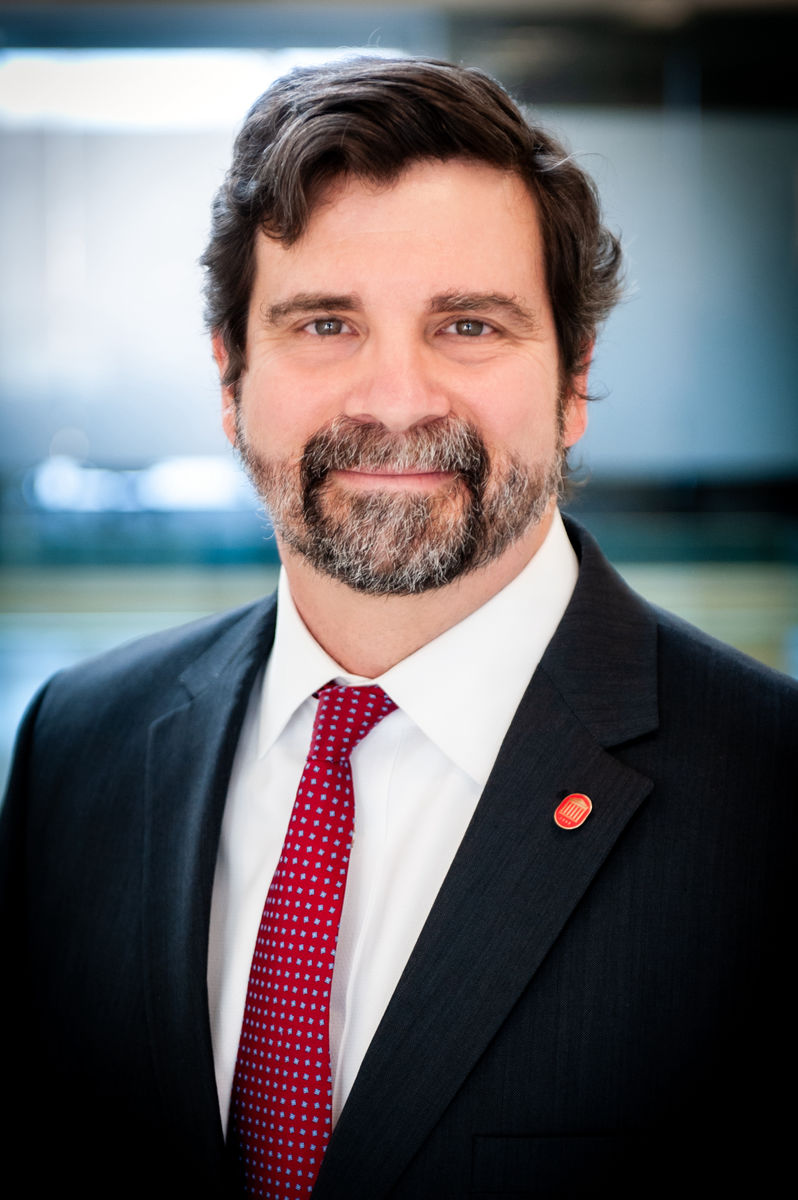 Following a national search, Josh Gladden has been named Temple University's vice president for research, Provost Gregory N. Mandel announced Tuesday. Subject to final approval by the Board of Trustees, Gladden will begin in this role on Aug. 1, 2023.  
Gladden joins Temple after serving as the University of Mississippi's vice chancellor for research and sponsored programs, which is the chief research officer for the university. Under Gladden's leadership, Mississippi's research expenditures increased from $121M to $154M from 2016–2022, and the school is on track to break records in awards this fiscal year. 
"Josh played a key role in advancing the University of Mississippi's overall research mission as the university launched new centers and institutes focused on various facets of research under his watch," Mandel said. "At Temple, we pride ourselves on being one of the nation's most comprehensive and diverse public research and learning environments, and I believe Josh will feel right at home here. We're excited to have him lend his expertise to further enhance our already robust research enterprise." 
Temple, like the University of Mississippi, is a Carnegie-designated R1 research university. Gladden's appointment also comes at an opportune time for Temple and its ever-growing research portfolio. Last year, the Chronicle of Higher Education reported that Temple University is seventh in the nation among universities with the fastest growth in research for the past 10 years.  
"I am thrilled to be joining the Temple team this summer. The trajectory of the impact of Temple's research mission is impressive," Gladden said. "I have already gotten the sense that there is a great deal of energy and enthusiasm among the research community and leadership for further growth. One of my first orders of business will be to spend significant time directly engaging with the schools, colleges and centers to better understand their goals, assets and challenges." 
Throughout his career, Gladden has also shown a deep commitment to diversity, equity and inclusion. He led several efforts, both in his role at the University of Mississippi and in his role of vice president of the Acoustical Society of America, and his commitment to DEI is part of what attracted him to Temple. 
"Broad diversity is critical to the success of any research enterprise—institutionally and nationally," Gladden said. "I've been honored to be part of teams designing programs to both better understand impacts and barriers to diversification as well as support a more diverse talent pipeline for careers in research and the academy." 
Gladden previously served as associate vice chancellor for research and as the director of the National Center for Physical Acoustics at the University of Mississippi. He has continued to serve as a professor of physics in the school's Department of Physics.
Gladden earned his doctoral degree in physics from the Pennsylvania State University. He holds a master's degree in physics from the University of Montana and earned his bachelor's degree at the University of the South. Josh and his wife Nicole look forward to moving to the Philadelphia area, which will bring them closer to one of their children who is currently at the University of Delaware. All three of their grown children look forward to visiting and spending time in Philadelphia.