What do the recent Canadian wildfires tell us about climate change?
Temple faculty member Amy Freestone discusses the phenomena and similarities between these wildfire events and the recent tornado that hit Temple Ambler.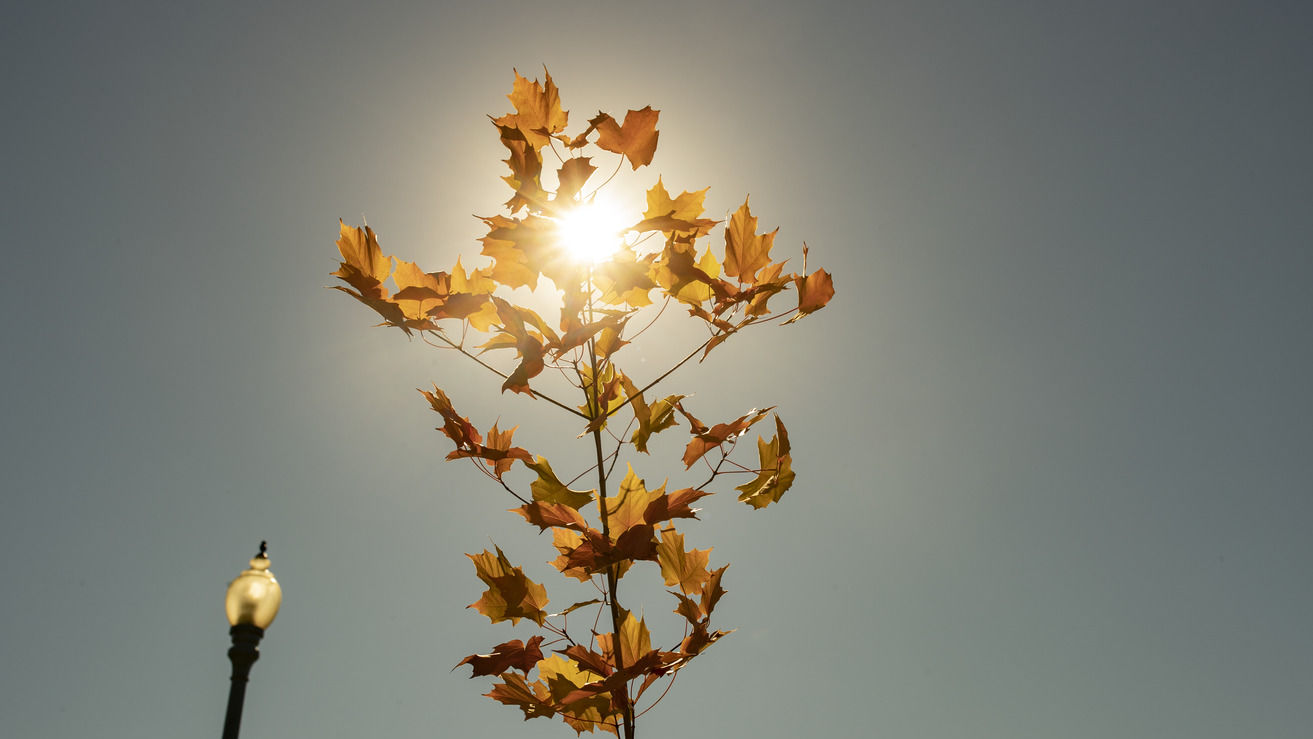 If residents of the northeastern United States had ever wondered what it would be like to live in a fog world, they now have their answer.

Earlier this month, plumes of thick smoke from wildfires that were started in Canada overtook the Northeast. This was especially prevalent here in the Philadelphia region, as a code red air quality alert was issued, and the city recorded its most unhealthful day for air quality since 2008. 

In a word, the entire event could be described as "uncommon," which is especially true for this region of the United States. According to Amy Freestone, the fact that it happened tells us an interesting story regarding climate change. 

Freestone is an associate professor of biology and director of the Temple Ambler Field Station at Temple University's Ambler Campus. She is no stranger to uncommon weather-related events happening in the Northeast. For almost two years now, Freestone and her colleagues have been studying climate change at Temple Ambler ever since an EF2-level tornado, spawned from the remnants of Hurricane Ida, barreled through the center of the campus on Sept. 1, 2021. 

"People should not be scared of climate change, but be motivated to study it, to learn about it and to figure out what they can do in their own lives to help. We need to look at this like a lesson, and we can all do our part."
-- Amy Freestone
Connecting wildfire smoke to a tornado might seem like a bit of a stretch, but Freestone said it's more complicated than that. 
"It is very difficult to look at any single event and say, that is climate change, because climate change is about trendsand changes through time. But we are seeing changes in the frequency of heat waves and drought. These are the kinds of conditions that are conducive for fire, and they are predicted to get worse with climate change," Freestone said.  
"Think back to 
the tornado at Ambler in 2021
," Freestone added. "Do we have tornadoes in Pennsylvania? Yes, but are they common? No. Similarly, this was the case with the recent wildfires—wildfires do occur in Canada, but we are seeing more severe fires than usual. It's hard to look at one thing and say, yes, that's climate change, but when you look at it within the context of what's happening more broadly then you start to notice a pattern that these uncommon weather-related events are becoming more common. So people are linking these fires to climate change because these type of patterns are something we're seeing globally."
Does that mean that the type of smoke that was seen in early June could again revisit this region the next time there is a wildfire? Freestone believes there is certainly a chance. 
"I think that's possible," Freestone said. "These conditions are likely driven by climate change, which is causing different problems in different regions of the world. We still have a window to slow these changes, but in the near future, it will be hard to curb some of these impacts. So we could see this happening again."
A significant portion of Freestone's work is held at the Temple Forest Observatory at Ambler, which is used as a disturbance lab and is also host to field-based courses. Students and faculty alike, both from Temple and other universities, are conducting research at the observatory, and many of the studies are directly tied to climate change. 
The tornado at Ambler has helped bring greater attention to the issue of climate change in the Northeast. Freestone's hope is that the recent wildfires incident has a similar effect. 

"These types of events affect all of us and in both unprecedented and unpredictable ways. That's what we're seeing with the tornado at Ambler and with the air quality event. These are things that we didn't foresee happening and they have a huge effect," Freestone said. "People should not be scared of climate change, but be motivated to study it, to learn about it and to figure out what they can do in their own lives to help. We need to look at this like a lesson, and we can all do our part."