NIH awards grant to Temple professor to develop an app for incarcerated Philadelphia women
Sarah Bauerle Bass and her team intend for the app to improve HIV prevention and substance use treatment access for incarcerated women in  Philadelphia.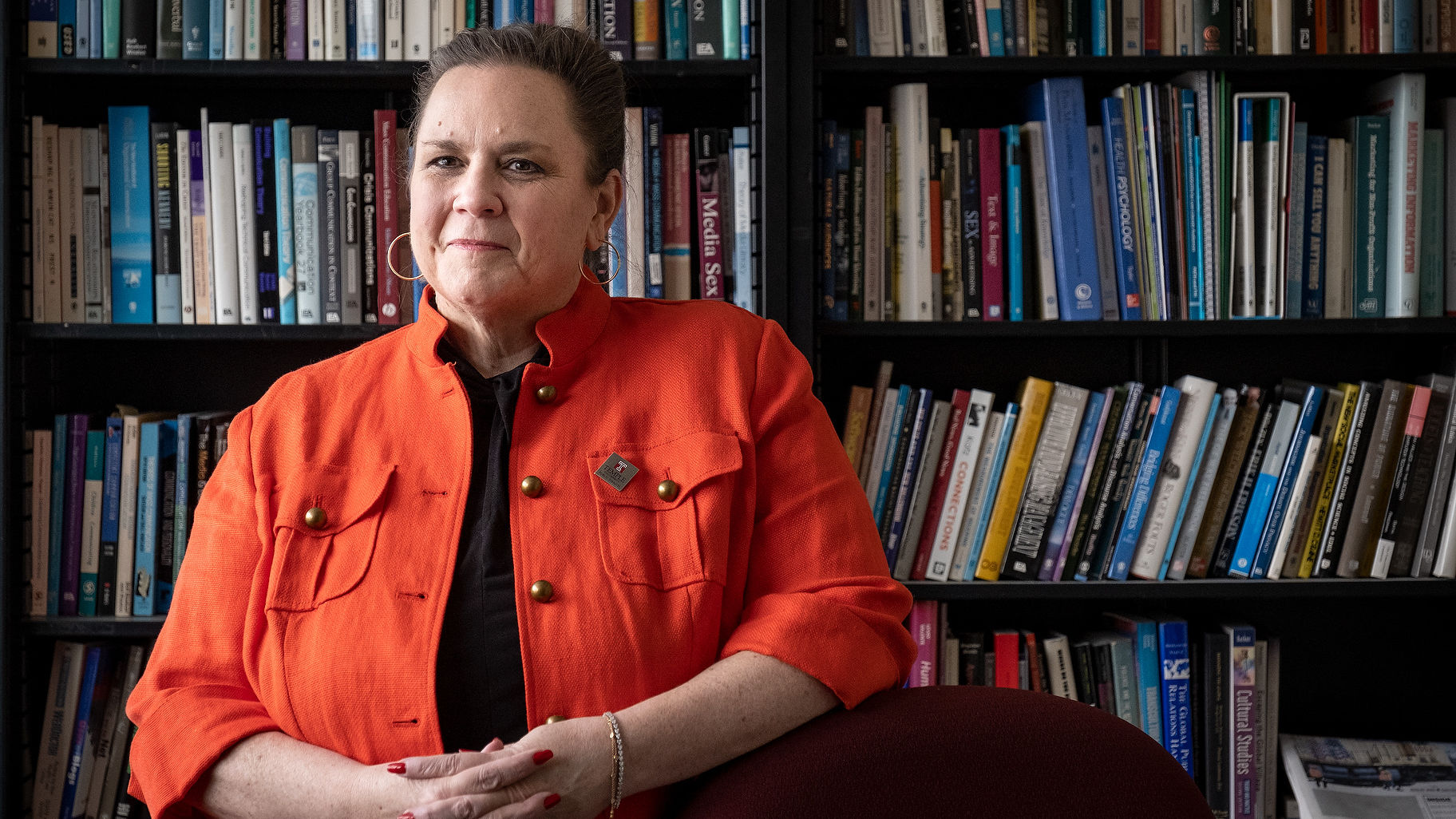 The National Institutes of Health (NIH) has awarded Sarah Bauerle Bass, professor of public health in social and behavioral sciences and director of the Risk Communication Laboratory, a three-year $754,000 grant for the development and pilot testing of a new web-based application that improves HIV prevention and substance use treatment access for incarcerated women in Philadelphia. 
Bass and her team—including Professor of Criminal Justice Steven Belenko and Associate Professor in Epidemiology and Biostatistics Jingwei Wu, both Temple faculty—will work in collaboration with University of Pittsburgh faculty member Emily Dauria.  
"We're thrilled that NIH recognized this is an innovative way to focus on a population that, especially in HIV-related work, has not been focused on," said Bass. "Other populations tend to get the lion's share of the funding for HIV prevention. Focusing on these vulnerable women is super important, and we're glad we have that ability with this grant." 
The app will have various functions, such as linking women as they leave the carceral system to the researchers' community partner Philadelphia FIGHT's Jonathan Lax Treatment Center for access to medications. These medications include methadone, buprenorphine and VIVITROL for opioid use disorder as well as pre-exposure prophylaxis (PrEP) for those at risk of HIV. Additionally, the app will provide information about these medications such as how to take them and their side effects. There will be a chat feature in which the women can offer peer support to one another, and staff will be able to send appointment and medication reminders, too. The women can also message their contact at FIGHT with questions or concerns. 
The first year of the project—called PA-LINKS—will be dedicated to getting feedback about barriers to gaining access to and staying on this kind of medication from women who have been incarcerated and may be at risk of HIV or overdose. In the second year, with help from Pittsburgh-based software company NuRelm, the app will be developed, and concept testing and usability testing will be done. In the third and final year of the grant, the researchers will pilot the intervention. "We think this project has the potential to be larger," said Bass. "Hopefully we get good results so that we can expand it statewide or nationally." 
Both Bass and Dauria have worked on other studies with similar populations of women and decided to pursue this particular research project after meeting virtually during COVID-19 on an American Public Health Association panel. Bass also has experience in health communication work and using technology to make decisions around health-related issues. 
The ultimate goal of the app is to make the potentially life-saving resources accessible to these women. "Some people believe these vulnerable populations won't use this technology, but I don't think that's true," said Bass. "I think we just have to do it in a way that makes sense for people because not everyone has the latest smartphone or all of the technology others have. It's about understanding how vulnerable populations can and would access technology and creating it so that it works for them." 
Another goal of the project is to create partnerships between Temple's College of Public Health and community-based agencies providing services to these vulnerable populations. "We want to make sure our partners know that we're not competing with them but trying to enhance their services," said Bass. "We'd like for people to continue using the app after the grant is over."