College of Public Health professor garners national attention
Associate Professor Sarah Bass has been honored for advancing public health communication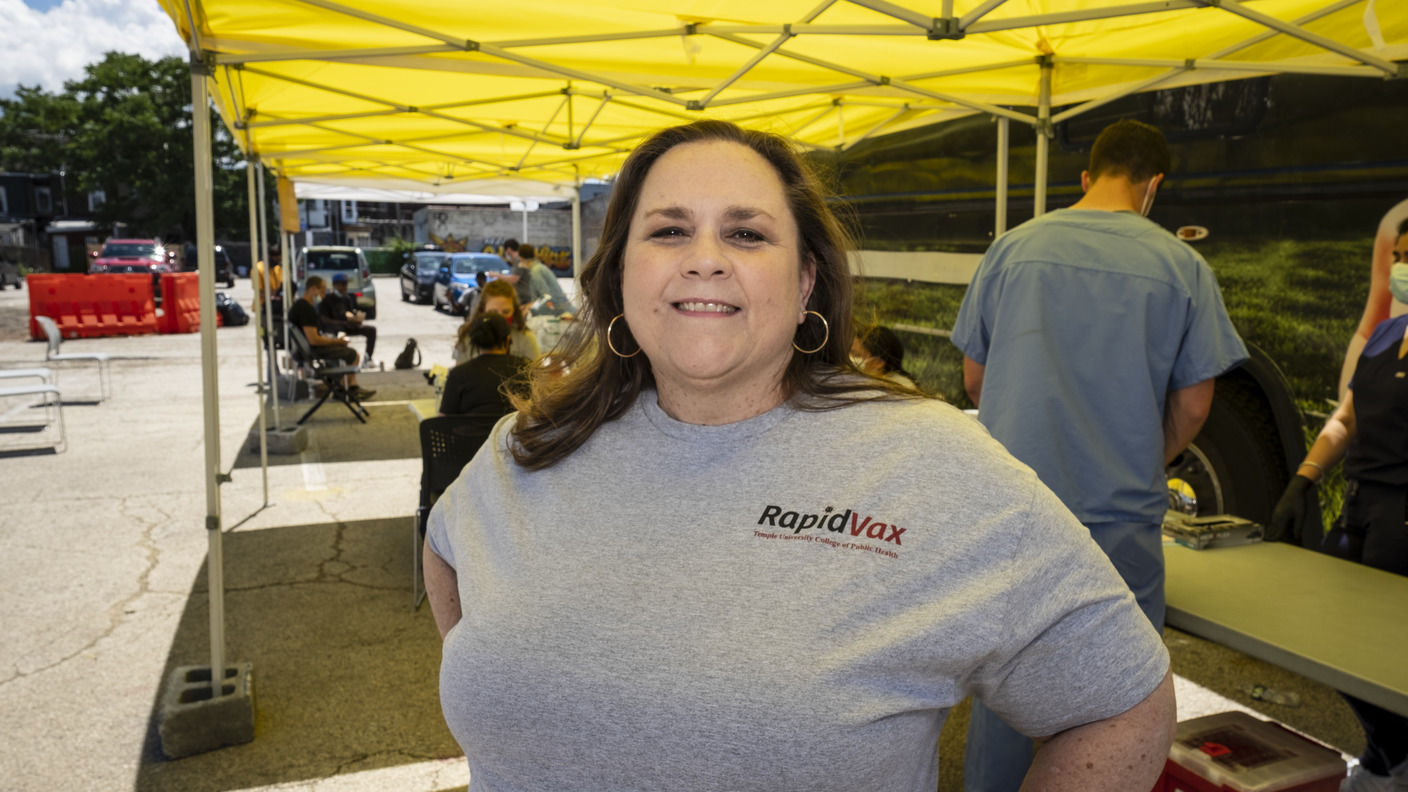 Sarah Bauerle Bass, associate professor in the Department of Social and Behavioral Sciences in Temple's College of Public Health (CPH), has been named the 2021 winner of the American Public Health Association's Everett M. Rogers Award, a national honor for outstanding contribution to public health communication. 
Bass directs CPH's Risk Communication Laboratory, which has been instrumental in the college's external communications around COVID-19. For more than 25 years, Bass has focused on how health messages are crafted for diverse audiences. 
The award, presented by the APHA's Public Health Education and Health Promotion Section, recognizes professionals who advance public health communication practice, theory and research, mentor students, and advance the field of public health communication. It is named for Everett M. Rogers, a pioneer in diffusion of innovation theory, which explores how some people embrace novel innovations more quickly than others.
"That's very humbling and exciting for me, because his theory has been very influential in my work, even thinking about vaccination. It really does explain so much," Bass said. 
Our current global pandemic, and the divided public reaction to it, highlights the essential role that effective communication plays in promoting public health.
"Communication is an integral part of any kind of public health that's done," Bass says. "Whether it's explaining epidemiology or statistics to the public in a way that they understand, or persuading them to change behavior, communication is vital."