Temple to begin negotiations with TAUP
The Temple Association of University Professionals (TAUP) is the union that represents full-time and part-time faculty members, librarians and academic professionals at 13 of Temple's 17 schools and colleges. Their contract is set to expire Sunday, Oct. 15.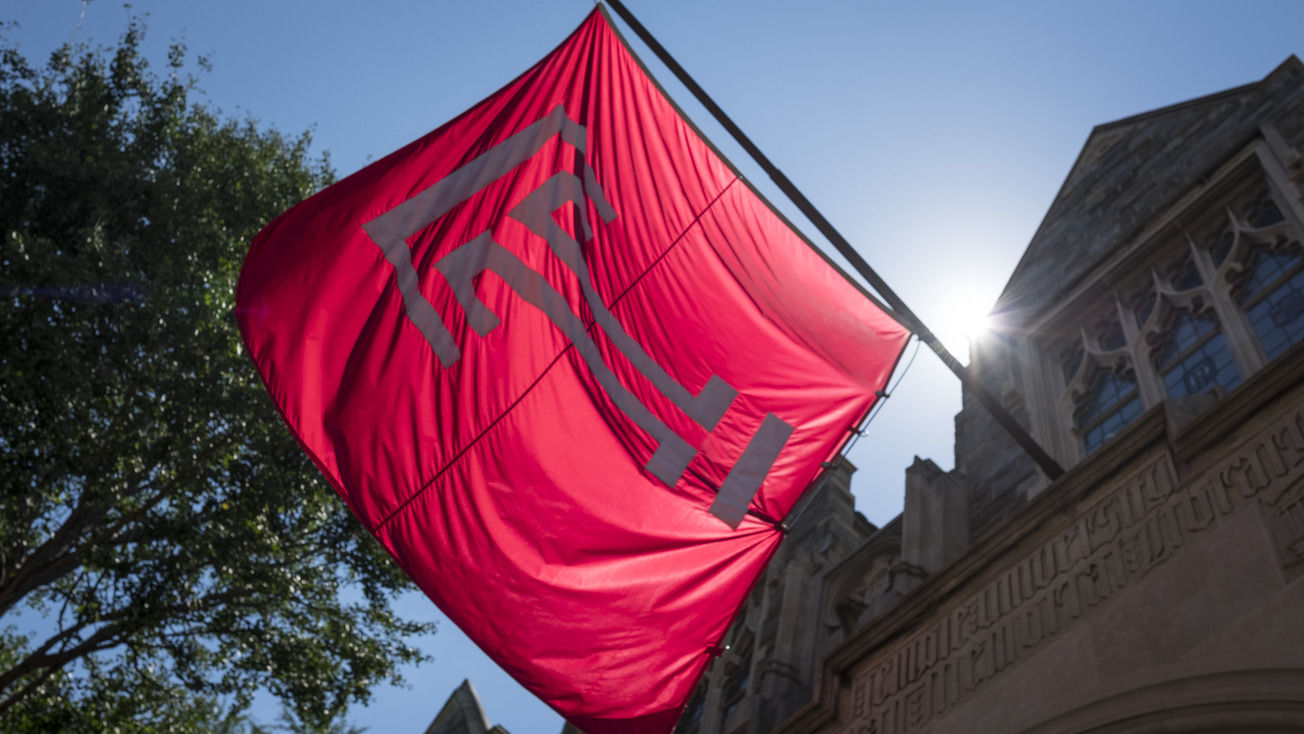 In the coming weeks, Temple University will begin negotiations with the Temple Association of University Professionals (TAUP), the union representing full- and part-time faculty members, librarians and academic professionals at 13 of Temple's 17 schools and colleges. The union's current agreement expires on Sunday, Oct. 15. 
A total of 2,350 full- and part-time faculty, librarians and academic professionals are represented by the union. Approximately 41% of the union's members pay dues. 
"We are eager to begin these conversations and work with TAUP to reach the mutual goal of agreeing to a contract that is fair to the institution and the members of the bargaining unit, recognizing our shared goal of supporting the critical work of our outstanding faculty members, as well as the challenges facing higher ed, including Temple," said Ken Kaiser, chief operating officer. 
The move to the negotiating table comes after TAUP declined the university's offer of an 18-month extension to the current agreement. The 18-month extension proposed by Temple would have provided TAUP members with guaranteed salary increases effective July 1, 2023, and kept benefits constant. This extension was offered by the university so that both parties could focus on critical, mutually identified issues while still providing TAUP members with an immediate raise. The union stated that they would provide a counter proposal but did not do so before rejecting the extension. 
Nonetheless, for more than 30 years Temple and TAUP have worked together to successfully negotiate contracts. This history of success, even through difficult or contentious discussions, will be key as negotiations continue. 
"The very nature of union negotiations is that two parties come to the table on differing sides of several issues. That's okay as it's ultimately these competing perspectives that lead us to common ground," said Acting President JoAnne Epps. "With regard to these particular negotiations, I am encouraged because I know they start from a place where TAUP and the university are very much aligned and that is that we both want to see Temple and our students succeed." 
From the university's perspective, one of the key factors that will play a role in the negotiations is Temple's operating budget, which is driven almost entirely by tuition revenue. 
Since fiscal year 2021, Temple has reduced expenses by approximately $170 million, with an average cut of more than $42 million per year. This has largely been done by reducing administrative budgets including those in the schools and colleges, eliminating vacant positions and holding certain nonbargaining salaries flat. 
Currently, Temple's budget is facing the additional stress of an uncertain commonwealth appropriation, together with inflation and a decrease in enrollment. As a result of these factors, Temple began this current fiscal year with a projected $90 million budget deficit, and has since reduced that shortfall by two-thirds, due largely to the elimination of about 140 administrative staff vacancies. 
"Compensation and benefits make up approximately 65% to 70% of our overall operating budget. We know it's important to pay our employees competitively, and the fact that salaries make up such a high percentage of our budget serves as evidence of that," Kaiser said. "We're eager to work with TAUP to reach an agreement that benefits everyone but also sets Temple on a sustainable path moving forward." 
"We're thankful that we have a history of positive outcomes from negotiating with TAUP and all 11 unions here at Temple," Kaiser added. "We are ready to get to work to reach a mutually beneficial agreement before TAUP's contract ends in October. We are prepared to meet as frequently as needed between now and then to get this done for our students and the entire Temple community."