Posted
September 27, 2023
Richard M. Englert is appointed as president
The Board of Trustees announced that Richard M. Englert will lead the university as it continues its search to fill the position permanently. This will be Englert's third term as Temple's president.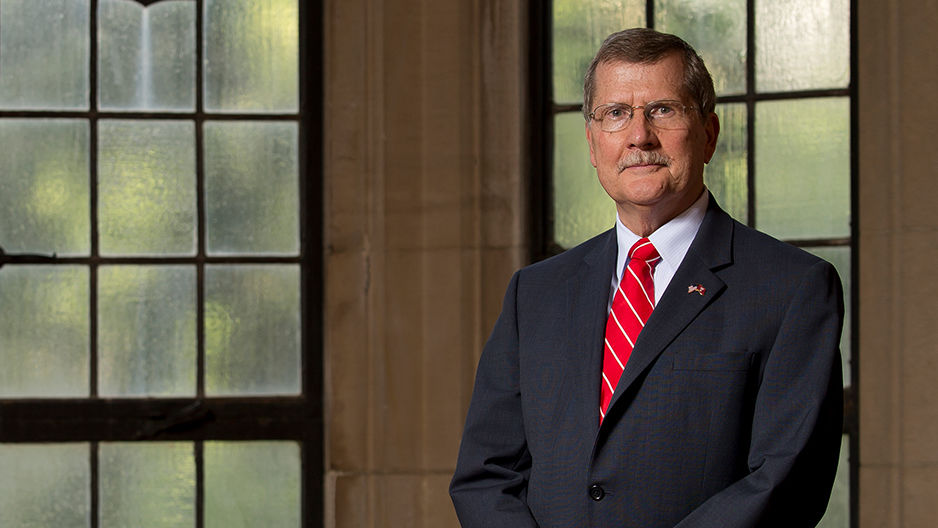 Richard M. Englert, whose career at Temple University spans nearly a half-century, has been appointed by the Board of Trustees as president during the search for the university's next chief executive. This appointment, announced on Sept. 26, comes during a challenging time for Temple's community as they mourn the passing of the university's 13th president, JoAnne A. Epps. 
"During this time of deep sorrow, we are immensely grateful to Dr. Englert for answering the call, as he always has, to lead the Temple community forward," Mitchell L. Morgan, the chair of the Board of Trustees, said in an email to the Temple community. 
This will be Englert's third term as president of Temple University. He previously served in the role from 2016 to 2021 and served as acting president for six months in 2012.  
"I am honored to again lead this outstanding institution. I have witnessed the unwavering passion and resilience of our students, faculty, staff, alumni and friends. It is these qualities that make our university exceptional, and I am eager to work alongside you to further our mission of access, academic excellence, research and community engagement," wrote Englert in a universitywide announcement to the Temple community on Tuesday. 
Englert's history with Temple reaches far beyond his time as president. In 1976, he took on the role of assistant to the dean of the College of Education. 
Since then, he has served in leadership positions that have included chancellor, provost and interim senior vice president for academic affairs, deputy provost, dean of University College, interim dean of the Graduate School, acting provost, vice president for administration, acting director of intercollegiate athletics, associate vice president for administration, executive assistant to the vice president for university administration, and chief of staff to the late President Peter Liacouras. 
Throughout his time at Temple, Englert has remained steadfast in his commitment to the university's mission of access and its unique role as Philadelphia's public university. 
While Englert steps into the role as the university's president, the Board of Trustees will work to complete the ongoing search for a permanent president, with plans to complete that process in spring 2024.