Temple Ambler hosts the Great American Campout
For the first time since the COVID-19 pandemic, Temple University Ambler hosts the Great American Campout in person.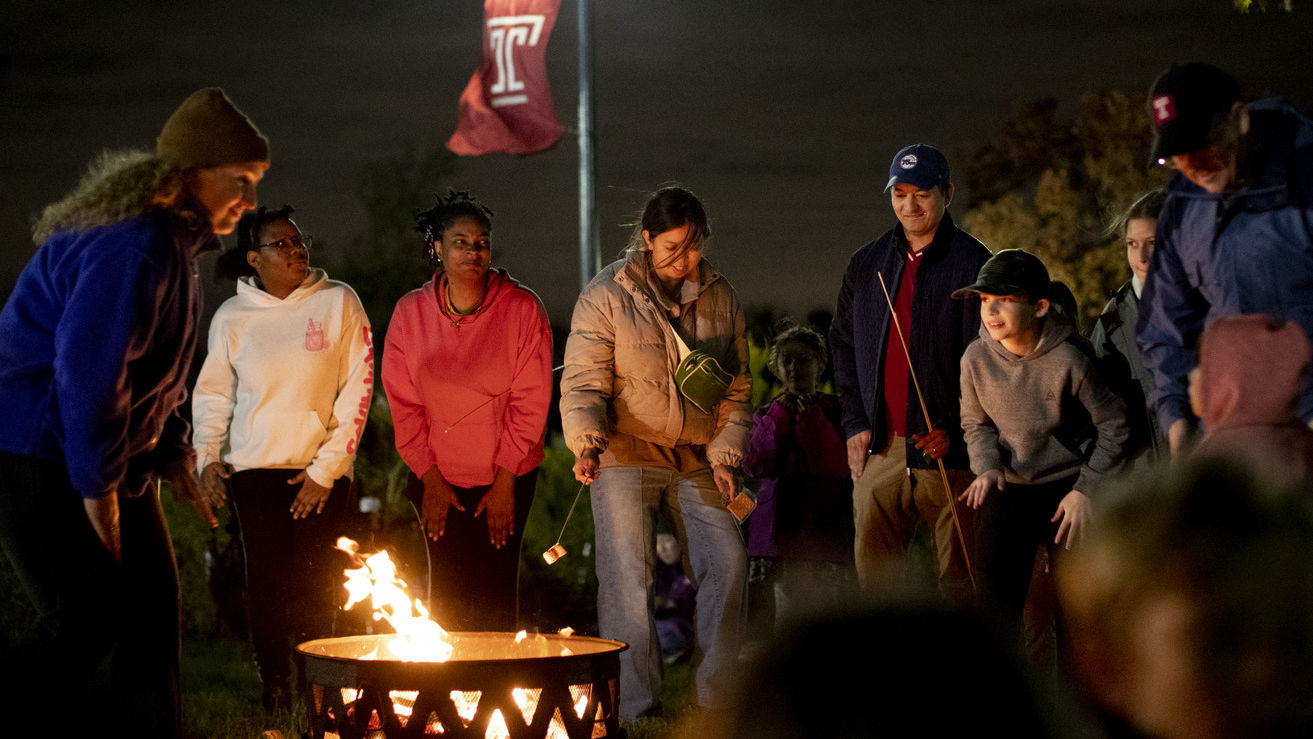 What's the key to a happy life? For some, the answer might be camping. A recent survey found that 97% of campers say that happiness is their top motivator for pursuing the activity. That same study found that 44% of campers have optimal mental health compared with 31% of non-campers. 
Stats like these help illustrate exactly why Temple University's Ambler Campus, which features an arboretum, hosts the Great American Campout each year. This year, for first time since 2019, the Great American Campout returned as an in-person event, and was attended by nearly 100 students and community members.  
"The goal of the Great American Campout is to provide a welcoming camping experience for beginning and experienced campers alike. Our campout is designed with families in mind who may have never tried camping and want to get that experience without having to trek out into the wilderness," said Kathy Salisbury, director of the Ambler Arboretum. "For experienced campers, this is a way to explore a different type of camping—how often do you get to camp on a college campus?—and hopefully share their knowledge with our more novice campers." 
For the campout, held Oct. 21 and 22, Temple Ambler was transformed into a carefree campground for families and Temple students. The event was hosted by Temple University Ambler EarthFest; the Ambler Arboretum; the Temple Ambler Field Station; Recreation, Outdoor Education and Wellness at Temple Ambler; the Temple University Office of Sustainability; and Temple University Adventure Bound.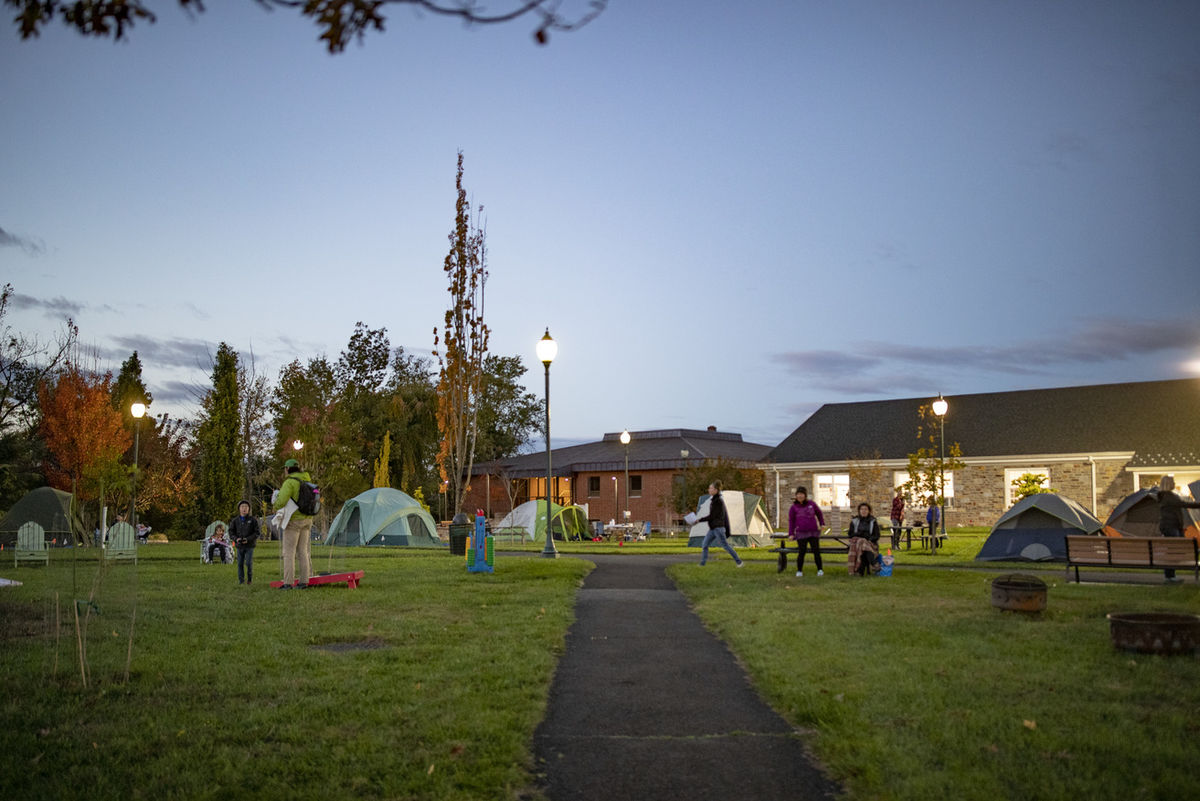 An image of the many tents set up during Temple Ambler's Great American Campout (Photo by Ryan S. Brandenberg)
Throughout the two-day event, attendees took part in a number of hikes and guided walks, enjoyed hands-on workshops, played outdoor games like cornhole, and made s'mores while sitting by the fire. 
This year's Great American Campout was held in tandem with the Science of Scary, a family-friendly event where attendees discover the science behind the things in nature that may be scary but are essential to our environment.  
While campers were putting up their tents with ample assistance from Adventure Bound students and Steve Sassaman, assistant director of recreation, outdoor education and wellness at Temple Ambler, inside Bright Hall visitors met a skunk named Pesto, dozens of tarantulas, lizards, snakes, sea creatures, a hairless guinea pig named Piglet and one the biggest bullfrogs that anyone had ever seen. 
Later in the evening, as they prepared to make s'mores, campers enjoyed songs arond the campfire, which were led by Krista DeLone, assistant director of student and campus life at Temple Ambler. Chief Adam Waterbear DePaul also shared stories of the Lenape Nation as attendees enjoyed the fire. 
"The event is great because it helps folks ease into the camping experience. We have mentors who helped put up tents, and attendees could use restrooms and there were charging stations," Salisbury said. "I think this is part of what makes this event special. It takes some of the discomfort out of a new experience and allows people to focus on connecting with nature." 
With this year's event being such a huge success, Temple Ambler is already beginning to plan for next year, where the Great American Campout is again expected to be held as an in-person event.