Temple University experts discuss the many facets of the Trump indictments
Three Temple faculty members weigh in on Donald Trump's fourth indictment this year and how it could impact the upcoming primary election in 2024.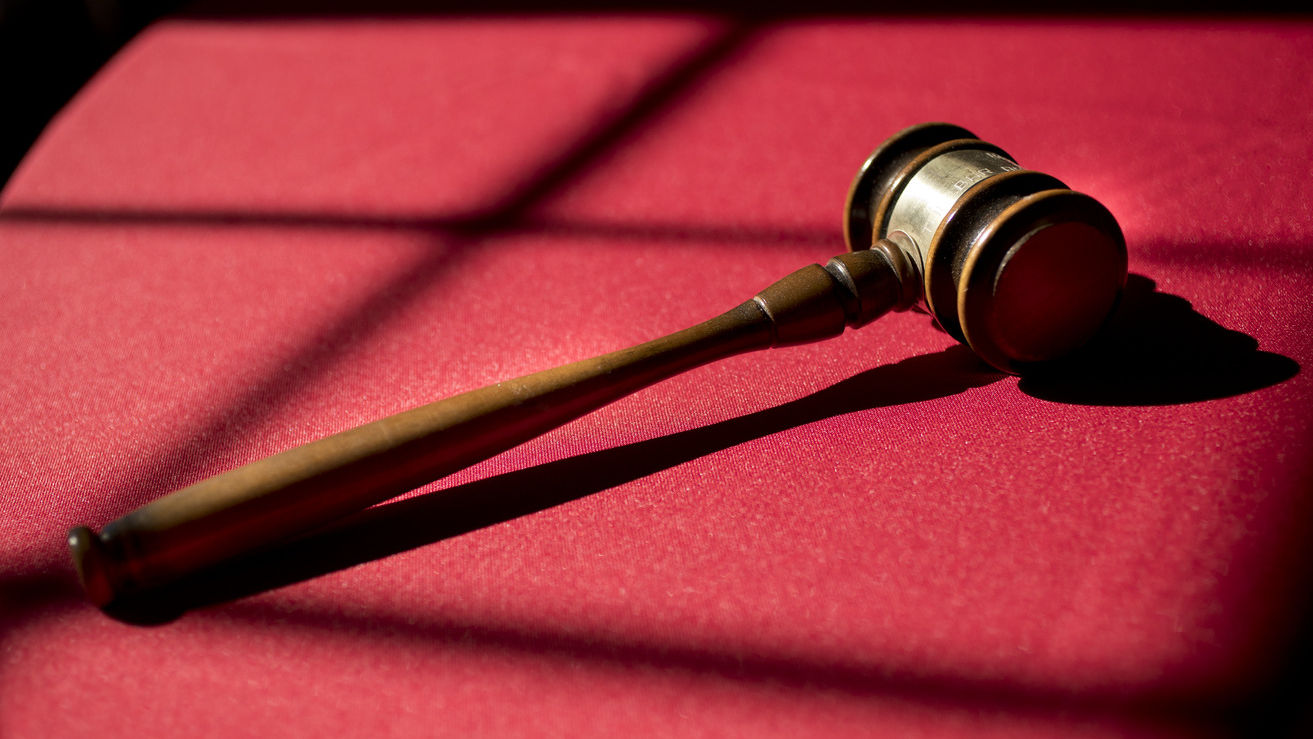 Earlier this year, Donald Trump became the first former U.S. president to be indicted. The cases involve criminal efforts to overturn the results of the 2020 presidential election (federal 2020 election case), attempted election interference (Georgia 2020 election case), mishandling of classified documents (Mar-a-Lago document case) and hush money payments (New York case). Now facing four separate indictments, he could potentially be convicted before he runs for president in the 2024 United States presidential election.  
Although Trump currently leads in the polls for the Republican nomination for president, questions persist regarding whether he can run for president while in prison or serve as president if convicted.  
Temple Now caught up with three Temple University experts for a brief overview of the key allegations in each of Trump's four criminal cases and the unique challenges he could face during the 2024 presidential election. Here is a guide to how they rank the stakes of each indictment and why they matter.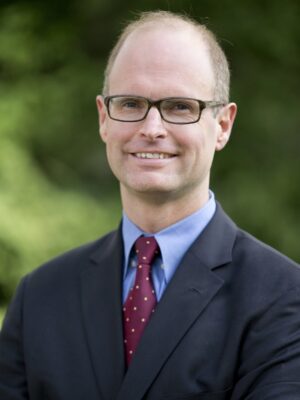 Craig Green is a professor of law at Temple University Beasley School of Law. His research has addressed the role of federal courts in overseeing the executive branch. He has published numerous articles regarding wartime detention, federal common law, judicial activism, precedential interpretation, equal protection, the federal sentencing guidelines, constitutional history, the economic recession of 2008, and customary international law. 
"Trump's indictments are almost unreal. The scenarios are far beyond any episode in U.S. political history, so it is difficult to predict the outcomes. His indictments mean that the legal and the political presidential primary calendars are on an inevitably fierce collision course.  
"The federal election case will likely be the slowest prosecution because six people, including Rudy Giuliani, John Eastman, Sidney Powell, Jeffrey Clark, Kenneth Chesebro and Boris Epshteyn, were identified as unindicted co-conspirators. More criminal defendants add more procedural requirements and allow more motions. With Trump and 18 charged co-defendants in the Georgia elections case, it greatly complicated the logistics. 
"Just like the Georgia case, the New York case involving Trump's business fraud to cover up alleged hush money payments to Stormy Daniels is a state charge controlled by local prosecutors. Even if Trump were elected as president in 2024, he could not pardon himself for any state crime, but he might claim an unprecedented power to pardon himself for federal crimes. 
"In addition, the Florida classified documents investigation has an incredibly factually rich set of records from emails, text messages and phone calls to support where Trump allegedly mishandled state classified documents. Allegedly, Trump sent people down from New Jersey because there is a security tape showing people he appointed moving boxes of classified documents to hide from his lawyers. The details from the Florida indictment are so thorough that even Republican lawyers have referred to it as a slam dunk case, so it will be difficult for Trump's lawyers to develop a strategy against it.  
"However, the jury pools in New York and Washington, D.C., are probably less friendly to Trump than the ones in Georgia and Florida. And in U.S. history, you have had jury nullification when jurors refuse to follow the law and vote whatever they want. All it takes is one juror to produce a mistrial, requiring prosecutors to decide whether they wish to try again. If jurors vote unanimously for acquittal, then the case is almost certainly closed forever."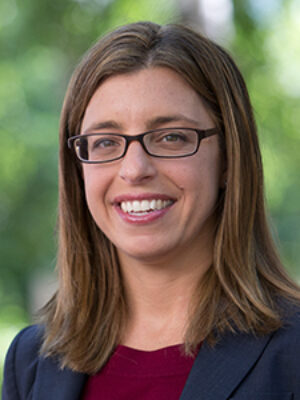 Lauren Ouziel is a professor of law at Temple University's Beasley School of Law. Her research focuses on relational dynamics among and between the criminal system's institutional actors (prosecutors, law enforcement agents, courts and the defense bar) and explores how these influence varied aspects of the criminal process. 
"The federal 2020 election indictment is a surgical strike. It is streamlined to focus on the most critical aspects of the alleged scheme, and it charges only Trump (though it describes multiple co-conspirators). This choice likely reflects the time pressure that federal prosecutors are under. The concern is if Trump wins the election, he could effectively rid himself of any federal cases against him by interfering with the Justice Department in any number of ways.  
"In contrast, the Georgia election case is sprawling, with multiple co-defendants, and will almost certainly not be resolved before the 2024 election. But because the president has no direct power over local prosecutors, the Georgia election case can still go forward even if Trump is elected president (though Trump will seek to argue that the case should be put on hold while he is in office).  
 "The New York state case is the most legally infirm out of Trump's four indictments.  It charges felony violations of New York's business recordkeeping law. To prove a felony violation, prosecutors must prove Trump falsified his business records to conceal another crime. But it is not entirely clear whether the potential underlying crimes in play here would pass muster under this statute.  
 "The Mar-a-Lago document case, pending in a federal court in Florida, is the most straightforward of all the criminal cases against him. That might make it the most likely to be resolved before the election, but the added complication of classified documents and security clearances may delay the case. It is currently set for trial in May of next year, but it remains to be seen if it will go forward then." 
Susan Sullivan is an assistant professor of political science and criminal justice at Temple University's College of Liberal Arts. Her areas of practice include constitutional law, white collar crime, criminal procedure, First Amendment law and civil rights.  
"As the civil fraud trial in Manhattan proceeds, questions are being asked about whether the four criminal indictments, particularly the indictment in Georgia alleging election interference, will adversely affect Trump's political campaign. Now, two months after his arrest in Georgia, with the infamous mugshot having been broadcast across the country, the answer to the question would seem to be an emphatic no.  
"While credible accusations of election interference charges that go to the heart of our democratic system of government might call into question the integrity of a political candidate and their fitness for public office, Trump has turned these criminal proceedings into campaign gold. These allegations feed into his persecution complex and play well to his base. He has repeatedly labeled any legal proceedings against him as part of a broader 'witch hunt,' orchestrated by a corrupt Department of Justice, as part of the election strategy of President Biden and the Democrats. This now familiar rhetoric has served him well. A CNN poll on Nov. 8, 2023, shows him a few percentage points ahead of Biden.   
"Trump is alleged to have attempted to subvert and manipulate the outcome of the election, specifically by contacting the Georgia secretary of state, Brad Raffensperger, in a phone call that we have by now all heard, in which he appears to ask Raffensperger to announce that he had conducted a recount and found more votes—indeed the exact number of votes required to certify Trump as the winner. The Georgia district attorney filed a 95-page indictment against Trump including charges under the RICO statute (The Racketeer Influenced Corrupt Organizations Act) stemming from his alleged role as the leader of a criminal enterprise, which includes 18 co-defendants, four of whom (Sidney Powell, Kenneth Chesebro, Jenna Ellis and Scott Hall) have now struck deals with the prosecution and pled guilty.  
"If any proceeding can tarnish the gilded Trump image it will likely be this one. But unless and until a jury convicts him of a crime, his familiar victim narrative of persecution and Democrat corruption will likely play well to his base. Rather than extinguishing his campaign flame, these criminal proceedings could further ignite it. In this election cycle, the political-legal jumble will be a sight to see."
Wrapping it all up: Can Trump run for president and be elected president if convicted or while in prison? 
"Regardless of if Trump were to be convicted and his appeals failed to which he is facing jail time, none of those things could stop them from being a presidential candidate and winning the election. The only surefire way to disqualify someone from being elected president and serving in the office is a successful impeachment and conviction voted by the Senate under the legal definition of 'high crimes and misdemeanors,' which are not limited to actual crimes but extend to abuse or violation of the public trust in carrying out those duties. All of Trump's felony indictments could meet the legal definition of impeachment, but the final decision always rests with Congress. If Trump still wins the 2024 election, is convicted of criminal charges and then is impeached, that will be just one more incredibly unprecedented unimaginable chapter in the American story of Trump."—Craig Green, professor of law at Temple University Beasley School of Law