Temple experts weigh in on the Supreme Court's affirmative action decision
On Thursday, July 13, a virtual panel of Temple experts held an engaging discussion about the Supreme Court's decision in Students for Fair Admissions Inc. v. President and Fellows of Harvard College that race can no longer be a factor in college admissions.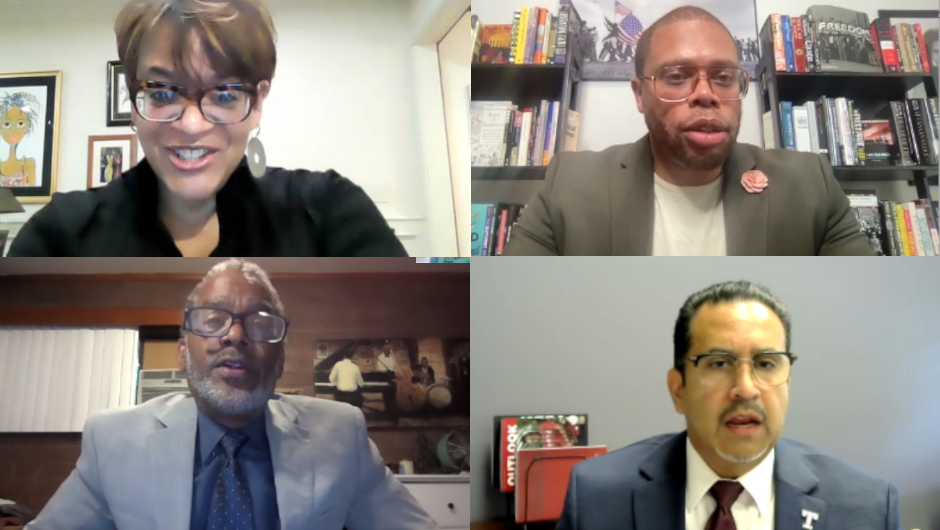 In response, Temple University's Center for Anti-Racism, the Beasley School of Law and the Office of Undergraduate Admission hosted a webinar last week with faculty experts that explored the Court's decision and new strategies that institutions will need to employ to achieve diverse student bodies. The webinar was moderated by Valerie Harrison, vice president for diversity, equity and inclusion. 
During the discussion, Timothy Welbeck, director of the Temple University Center for Anti-Racism, explained that affirmative action originates from the Wagner Act, which allowed workers to unionize, and that John F. Kennedy was the first president to link the term as a reference point to advance racial equality.  
"Historically, Black people were denied entry into every form of society like housing, medicine and education. They have racial impacts and disparities linked to this broader history that should be considered," Welbeck said.  
"We need the ability to target the centuries of exclusion of Black people in America and to not be afraid to talk about the actual problem itself," he added. "There was unique harm targeted at specific racial groups, so we need specific remedies to address it and to give them time to work." 
Another Temple expert, Donald Harris, associate dean for academic affairs in the Beasley School of Law, discussed how the decision may impact enrollment and admissions practices at some universities and colleges.  
He said there was a cascading effect in California once the state banned race considerations in admissions. There was a dramatic drop-off in undergraduate and graduate enrollment in students of color, particularly Black and Latinx students.  
"I think initially, there is going to be a drop-off at the undergraduate and graduate enrollment because as good as race-neutral measures are, they simply are not a replacement for race-conscious measures," he said.  
However, Jose Aviles, the vice provost for enrollment management who also served as a panelist during the discussion, is optimistic that Temple can continue to maintain a diverse student body. He noted that capturing a student's talent must be broader than just looking at grades and tests alone. It requires looking at qualities that make a student who they are, but this can be difficult to quantify.  
He said Temple's Class of 2027 reportedly has 56% of students of color, the most diverse first-year class in school history. 
"Building a diverse class in college admission is focused on relationship building and shaping aspiration," Aviles said. "It's also important to recognize that you cannot be an elite academic environment without being truly diverse." 
"For every institution, it will require more resources, effort and intentionality to squarely focus on diverse communities and move away from just doing the work of finding talent at well-resourced schools across the country," he said. "We have to double down our investment starting right here in our backyard of North Philadelphia to do the hard work of really shaping the pipeline."  
"Our goal at Temple is to create and expand additional pathways to educational opportunities," added Harrison. "Then wrap resources around students to guarantee their success, which has been fundamental to our mission."