Jose Aviles named vice provost for enrollment management
With an illustrious career in college admissions and student success, Jose Aviles takes on this leadership position at Temple.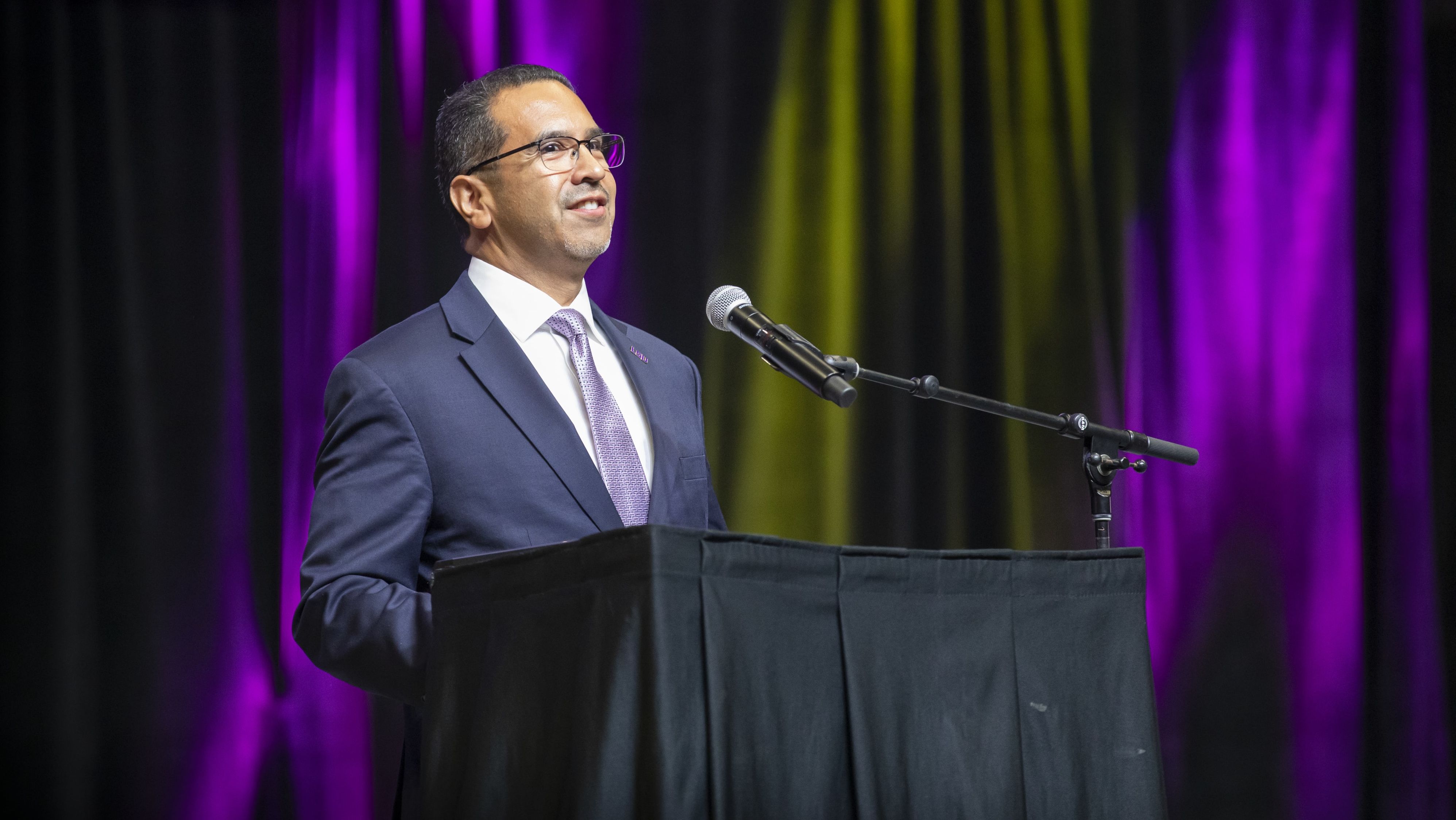 Jose Aviles has been appointed the new vice provost for enrollment management, Temple University Provost Gregory Mandel announced on Monday, March 13. Aviles will begin this position on Monday, May 1.
"We are thrilled to welcome Jose to the Temple community," said Provost Gregory N. Mandel. "He brings the vision and leadership Temple needs as we face opportunities and challenges around enrollment. In addition to an incredible record of achievement, he is genuinely committed to Temple's mission to provide an accessible and affordable education to all students. I am confident that Jose will be a transformative and inspirational leader."
Aviles assumes this role on Temple's leadership team after serving as vice president for enrollment management and student success at Louisiana State University (LSU) since 2017. 
"I am excited to return to my home region and join the Temple community," said Aviles. "This is an incredible opportunity to join a talented community of educators committed to attracting, retaining and graduating outstanding students from the city of Philadelphia, across the state of Pennsylvania, throughout the country and around the world. I feel a true alignment with Temple's values and my life's work." 
In his five years at LSU, Aviles oversaw a number of departments including undergraduate admissions, financial aid, student success and retention, and the registrar, among others. And he propelled enrollment to an all-time high, with records for the most accomplished, largest and most diverse first-year classes.
Reporting to the provost, Aviles will oversee admissions, student financial services, the registrar's office and veteran student services in his new position. One of his primary responsibilities is to develop partnerships across the university to deliver an optimal undergraduate enrollment program for Temple to reach its short- and long-term goals and encourage recruitment and retention.
"We are very excited to have such an experienced, accomplished enrollment professional joining us here at Temple," said Klein College of Media and Communication Dean David Boardman, who chaired the search committee. "Jose's commitment to student access and success and his understanding of modern technological tools will elevate us."
Throughout his illustrious two-decade career in higher education, Aviles has served eight institutions, ranging from a community college to one of the most selective in the country. Immediately before working at LSU, Aviles was associate vice provost and director of admissions at the University of Buffalo. Additionally, he served as director of admissions at both the University of Delaware from 2012 to 2015 and Millersville University from 2008 to 2012. Aviles, a New Jersey native, has also worked at other schools in the Philadelphia area, including La Salle University, Swarthmore College and Rowan University. He looks forward to making a difference here at Temple and the region that he calls home. 
Influenced by his own journey as a first-generation college student, Aviles is committed to providing access to students and to helping them succeed. In all of his positions in higher education, he has contributed to and implemented programs to increase access and improve retention.
Aviles is a three-time graduate of Rowan University, earning a bachelor of arts in history, a master of arts in higher education administration and a doctor of education in educational leadership.