Professor's new handbook documents findings from military psychology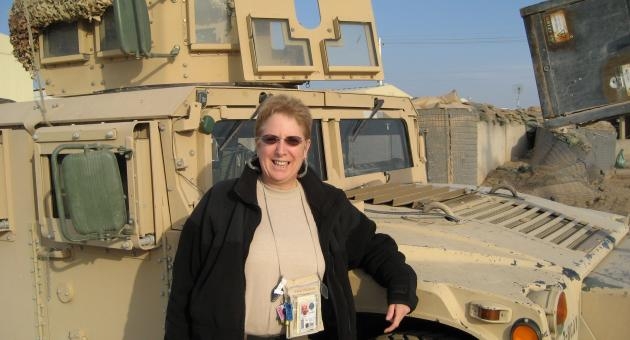 Courtesy of Janice H. Laurence
When asked to name advancements critical to success in the major wars of the 20th century and those that continue to impact our 21st century conflicts, many of us would likely look for answers in fields such as physics, chemistry and information technology.
But, we would be overlooking a field with no less impact on modern warfare: psychology.
According to Janice H. Laurence, associate professor of adult and organizational development in Temple's College of Education, the field of psychology influences warfare in numerous ways.
And conversely, she says, modern warfare necessitates innovations in the psychology field that have applications far beyond the military.
Laurence, who recently retired from the Pentagon as director of research and analysis in the Office of the Under Secretary of Defense, Personnel and Readiness, has collected and co-edited all of the latest knowledge from the field of military psychology for the Oxford Handbook of Military Psychology (January, 2012).

"Knowledge gained from military psychology improves the lives of people in all domains."
-- Janice H. Laurence, College of Education
The topics covered in the handbook include the areas of clinical, industrial/organizational, experimental, engineering and social psychology. The contributors are top international experts in military psychology — some uniformed soldiers, others academics and clinicians and others civilian employees of the military or other government agencies.
The military, for example, is a place for cutting-edge research on leadership, says Laurence. Using studies of leadership when survival and well-being are at stake, a concept known as in extremis leadership, military psychologists are building a body of knowledge that may inform strategies for developing effective leaders.
"The understanding of leadership that military psychologists acquire most certainly has application in the larger society," said Laurence.
Conditions of modern war, including improved body armor and rapid evacuation procedures, have led to improvements in counseling and clinical psychology. "We are seeing exciting developments in the treatment of stress disorders, how to best deal with trauma and loss and how to build resilience," she said.
"As well, we are gaining insights in the conditions leading to suicide, to crime on the battlefield and other atrocities."
Another exciting development is the use of behavioral and social science professionals in the field. "Psychologists, sociologist and anthropologists are now deployed in combat theaters and charged with providing commanders with information on how to interact with members of another culture and what the undercurrents of the culture might be," Laurence said
Other areas that demonstrate the critical link between the military and psychology include recruiting, training, motivating, maintaining, managing, integrating and retaining members of the military — all of which can be applied in non-military arenas.
"Knowledge gained from military psychology improves the lives of people in all domains," Laurence said.