Researcher to use data mining to help diagnose and treat sepsis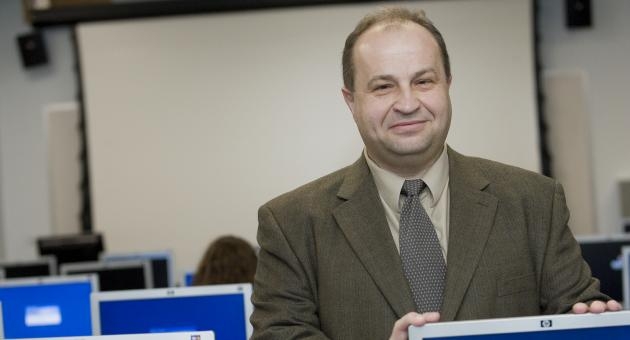 Sepsis is a severe infection in the bloodstream that develops with little or no warning and spreads rapidly. It is mostly treated with antibiotics, but can cause complications for the body's major organs and is often life threatening.
Now, thanks to a $986,218, four-year grant from the Defense Advanced Research Projects Agency (DARPA), Computer and Information Sciences Professor Zoran Obradovic will be using data mining to assist in the early diagnosis and treatment of the condition.
Obradovic's project is one of eight being funded by DARPA with the overall objective of developing a portable device that would clean a sepsis patient's blood of infection, much like a dialysis machine does not kidney patients. He will be collaborating with researchers from MIT, Harvard, Yale, Northwestern and Boston Universities, as well as Aethlon Medical and Semprus Biosciences.
Obradovic, director of Temple's Center for Data Analytics and Biomedical Informatics, said that his project has three objectives: using data analysis models to develop therapy optimizations for individual sepsis patients, developing a method for early diagnosis of the infection and identifying genes that can be used as biomarkers for the diagnosis and treatment of sepsis.
"Sepsis develops very fast and patients have to be continuously monitored over a 24-hour period," said Obradovic. "So time is really critical for a positive outcome for the patient."
By measuring and observing about 20 different variables each hour from a large number of sepsis patients over that period, Obradovic said he hopes to be able to develop a method for early diagnosis.
"We want to know how early we can tell what direction the patient is going; if the patient is going into the next stage of the illness, staying the same or improving," he said. "The patient doesn't have 24 hours to wait, so if we can tell by measuring 10 variables over the first three hours, doctors will be able to begin implementing a more effective treatment to the patient.
"What we're looking for is patterns that will allow us to tell the doctor that this is why we can make this prediction about the direction the infection is taking the patient after a short time instead of waiting 24 hours," said Obradovic.
Obradovic said based on his findings, if a doctor sees a certain pattern develop over a short time, they would be able to start a certain type of treatment immediately and automatically know how to adjust and adapt the treatment as the patient's condition changes in the hours that follow.