Posted
September 24, 2015
Something for every Owl: 14 ways to spend October
October? Already? Time sure does fly. Much like an owl, soaring across the bright blue sky on a crisp fall day. Much like an Owl, playing Quidditch or going to a musical or eating gelato at the Bell Tower or doing one of the other things on this awesome list we made just for you.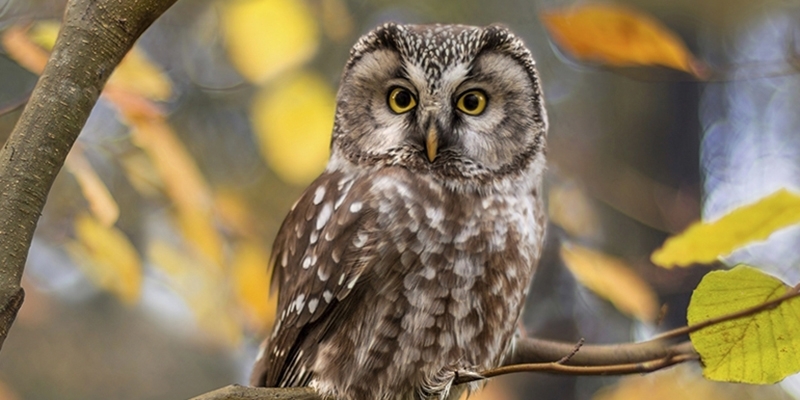 ON CAMPUS
1. Get your game on.
Yeah, yeah, yeah, so it's not October yet, but the Games Without Frontiers series begins Sept. 30 with a game takeover of Paley Library. Players and makers will converge for an all-out playable experience showcasing hands-on activities, video and tabletop games, and more. Sometimes, it really is cool to nerd out. Live music, food and giveaways don't hurt, either.
Wednesday, Sept. 30, 5–8 p.m., Paley Library.
The series continues throughout October with an epic production of Sophocles' Antigone that features an ensemble cast from Philadelphia and Athens, Greece, and a challenge to design your own playing cards the morning of Oct. 20 on Polett Walk.

2. Help end hunger.
It's easy to forget when you're chowing down outside a food truck, but hunger is a real issue in our city: 750,000 people in Greater Philadelphia face hunger every day. Join Temple thought leaders at the Hunger Action Summit for an open dialogue on food disparities, sustainable agriculture, community gardening and more. And bring a couple canned goods while you're at it, folks.
Thursday, Oct. 1, 11 a.m.–12 p.m., the Underground, Howard Gittis Student Center.

3. Go to Anything Goes.
Temple Theaters' presentation of the Cole Porter classic Anything Goes is bringing the hits. The lively musical that launched favorites "I Get a Kick out of You" and "You're the Top" begins its 10-day run with a preview Thursday, Oct. 1. Anything Goes follows a comical, twisted love triangle aboard the S.S. American ocean liner from New York City en route to England. Will Billy ever woo Hope? What will become of Reno Sweeney? Is Lord Evelyn Oakleigh really such a bad bloke? You're just gonna have to go to find out!
Opening night: Saturday, Oct. 3, Tomlinson Theater, 1301 W. Norris St. See full schedule here.

4. Start it up.
Calling all starters, hackers, makers, artists and dreamers: Blackstone LaunchPad's monthly Starter Meetup is your time to riff, gab and trade insights on launching ventures to turn your wildest ideas into reality. Looking for collaborators? Blackstone's community of enterprising students is the ideal networking opportunity. Bring your ideas and be ready to co-create with fellow minds brimming with more app ideas than Gavin Belson.
Monday, Oct. 5, 4–5 p.m., Blackstone LaunchPad, Howard Gittis Student Center.

5. Sink a battleship…in a pool.
There's just something awesome about acting out board games for real. (Note: Don't try it with Clue.) Play Battleship with a team of friends in a real canoe in Pool 31 in the basement of Pearson and McGonigle Halls. Let's hope water balloons replace torpedos.
Register Tuesday, Oct. 6–Tuesday, Oct. 20;  play on Tuesday, Oct. 20, 7–10 p.m., pools 30 and 31, Pearson Hall basement.

6. Eat ice cream in hell. Or at the Bell Tower.
What better satiation in the nine circles of Dante's hell than delicious Italian favorites gelato and pizza. Join the Department of French, German, Italian and Slavic Languages for a savory glimpse into Dante's Inferno on the 750th anniversary of the author's death. The event will feature a marathon reading of The Divine Comedy and a lecture by Dennis Looney from the University of Pittsburgh, smartly titled Dante, Social Justice and Community Engagement, or Why Study Italian Right Now! If gluttony weren't a sin, we'd ask for seconds on the gelato.
Thursday, Oct. 8, 9 a.m.–12:30 p.m., Bell Tower.

7. Catch Kunal Nayyar in the house.
Proud Temple MFA alumnus Kunal Nayyar, best known as Raj on the megahit show The Big Bang Theory, returns to campus for a special discussion and Q&A, followed by a book signing. His new book, Yes, My Accent Is Real: And Some Other Things I Haven't Told You, documents his journey from a little boy in New Delhi to (Temple and then) the role of a lifetime on one of TV's most-watched sitcoms. Nayyar is the 2015 recipient of the Gallery of Success Award for the Division of Theater, Film and Media Arts at Temple University. Come meet Kunal and see if you can squeeze some spoilers out of him.
Friday, Oct. 9, 1–2 p.m., Tomlinson Theater, 1301 W. Norris St.

8. Join the 21st Century.
The College of Liberal Arts is hosting 21st Century, a heady and extremely germane current events symposium. Taking on some of the most controversial topics of the day, these interactive panels feature top Temple profs and encourage probing discussion by audience members. Hot-button issues like healthcare, water scarcity and rights, terrorism, and the mythos of the American dream will all be investigated.
Thursday, Oct. 15; 11 a.m.–12:20 p.m., 12:30–1:50 p.m. and 2–3:20 p.m.; locations throughout Howard Gittis Student Center. Click here to register and see full schedule.

9. Come alive with the sound of music.
Dudes, gals, everyone, listen up: Wanna impress on a date? Nothing beats the symphony, and your very own student-led Temple University Symphony Orchestra is one of the best around. The orchestra's fall show features works by Adams, Kernis, Sierra and Stravinsky. Don't feel like putting on tails? You can totally livestream the event online; however, hearing the epic soundscape of the orchestra dropping it in Lew Klein Hall in person is, frankly, can't-miss.
Thursday, Oct. 15, 7:30 p.m., Temple Performing Arts Center.

10. Dammit, Janet, watch Rocky Horror Picture Show.
Just in time for the horrors of All Hallows' Eve, the Reel is showing legendary cult-movie favorite The Rocky Horror Picture Show. PLUS, a shadow cast will be performing live in sync with the film right there in front of you. Tickets are just $2 with a Temple ID, and prop bags to participate in the show will be available for $3. Now, let's do the time warp!
Oct. 29–31, 8 p.m. each night, with additional showing at midnight on Friday, Oct. 30, the Reel, Howard Gittis Student Center.

11. Sport a costume. And a helmet.
Get dolled up in your Halloween costume and head out on a spoOoOoky bike ride from Main Campus to Laurel Hill Cemetery. Hosted by Bike Temple, this event is open to riders of all levels, but a helmet, bike and costume are required. Please note that Bike Temple is in no way responsible for any type of haunting—benign or malicious—that takes place at the cemetery. Also, please do not kidnap a Reese's Pieces–loving alien and fly over the forest and in front of the moon on your bike. Thx and see ya there!
Saturday, Oct. 24, meet at 12 p.m. at the Bell Tower; ride leaves at 12:15 p.m.
 
OFF CAMPUS

12. Calling all Muggles.
Harry Potter Festival??? Harry Potter Festival! Just a train ride away in Chestnut Hill you can celebrate the boy wizard's triumphant victory over You-Know-Who all weekend long. There's a Harry Potter conference, a real-life Quidditch tournament and a Defense Against the Dark Arts class, among other magical events.
Friday, Oct. 16–Saturday, Oct. 17, various locations in the Chestnut Hill neighborhood of Philadelphia. Click to see full schedule.

13. Calling all bibliophiles. And capitalists. And groupies.
October at Free Library of Philadelphia's Central Library branch is STACKED (get it?!?). It's actually crazy how many great minds and writers are strutting down the parkway to spit wisdom from the library's pulpit. Some highlights:
Check out the full roll call of amazing authors coming to Philly.

14. Calling all humans.
The youngest recipient of the Nobel Peace Prize in history. Best-selling author. Guest on Ellen and The Daily Show. All this after being shot in the head by a Taliban fighter attempting to assassinate her for advocating women's education in her native country of Afghanistan. You'd think that maybe Malala Yousefzai might want to take a break. Instead, she continues to fight for justice around the world. Her new documentary, He Named Me Malala, follows her crusade for the education of young girls and her family's journey through tragedy and triumph. Just watching the trailer can restore your faith in humanity (and leave even the most curmudgeonly events bulletin writer in tears). Go see this movie and support #BooksNotBullets.
Wednesday, Oct. 14, 4 p.m., Ritz Five, 214 Walnut St.