Time marches on: 16 ways to spend time in March
And just like that, break is over. Soon the semester will be, too. Then the summer, then the year, the next thing you know you've graduated, you get a great job, meet your soulmate and settle down, have a couple of kids, adopt a puppy, maybe a cat if you're a cat person, possibly a ferret but hopefully not, get a different (better) job, and before you know it your kids are all grown up, your kids are having kids, you retire and move to Florida, wish the kids would visit more often, and then you die. In the meantime, here's some fun stuff to do in March!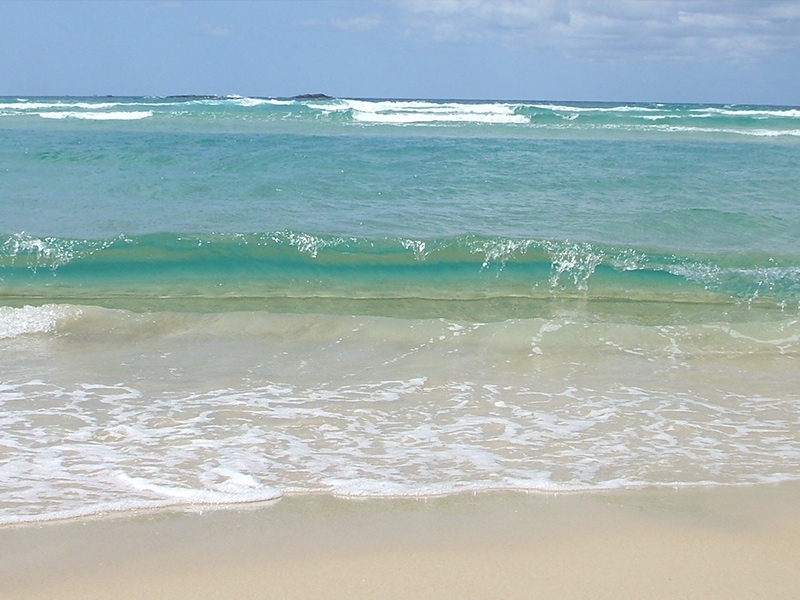 ON CAMPUS
1. Get some perspective.
This March when you find yourself in the library banging your head against your books, take a deep breath, stand up, and check out Outside In, an exhibition of Afghan war rugs, for a reality check of sorts. The traditional hand-knotted carpets on display were crafted by Afghan weavers over the past few decades, a period of violence and war in Afghanistan. The rugs, which depict images of drones, pastoral landscapes scattered with tanks and soldiers, and the World Trade Center attack, depict the lived realities of war and make that accounting test seem a little less serious.
March 7–April 1, Ground Floor Lecture Hall, Paley Library
2. Catch a flick.
Pause your Netflix queue, Owls—Temple is about to screen a fine collection of (mostly free!) films. For Rocky lovers, pick out Philadelphia landmarks at the Reel during Creed. Foreign-film fanatics will love La Ceremonie, a French flick commenting on class relations. For film noir, watch young Cloris Leachman in Kiss Me Deadly. Or view some student work at the Best of the Diamond Film Festival, which features a selection of film-festival winners throughout the years.
Creed: March 10–13, the Reel, Howard Gittis Student Center, $2 with TUid, $4 without; La Ceremonie: Thursday, March 10, 5:15 p.m., Room 821, Anderson Hall, free; Kiss Me Deadly: Tuesday, March 15, 5:15 p.m., Room 821, Anderson Hall, free; Best of the Diamond Film Festival: Monday, March 28, 6 p.m., Temple Performing Arts Center, free.
3. Climb every mountain. Or a wall, at least.
Looking to get back that "pre-spring-break-and-mom's-cooking" body but cringe at the thought of the TUF treadmills? Climb-a-Palooza might just be for you. Spend the evening table bouldering, slack lining and crate stacking. All you need to know is that none of those things involves running in place for hours.
Friday, March 11, 6‒8 p.m., Atrium Climbing Wall, Pearson Hall; access with student ID
4. Forget about the Treblemakers.
So maybe you don't have the pipes of the Pitch Perfect leads, but you can still get a taste of the a capella life here on campus—from the audience. This month both Owlcappella, a co-ed group, and Singchronize, all female singers, will be performing on campus. These are two seriously talented groups with a great repertoire of songs. Go to one, go to both, just go and support our melodious Owls as they bravely (and beautifully) sing sans music.
Owlcappella: Saturday, March 12, 7:30 p.m., Rock Hall Auditorium, Rock Hall; Singchronize: Sunday, March 20, 7 p.m., Rock Hall Auditorium, Rock Hall
5. Geek out.
Temple Owls are everywhere doing everything, and there's nothing we love more than when they return to campus to tell us all about it. Fox alumna Ariell Johnson recently opened Amalgam Comics and Coffeehouse, a little spot of geekdom in Kensington, and she'll soon be back at Temple to talk fan fiction and geek culture. Johnson is a trailblazing Owl you really need to meet—hers is the only comics shop on the East Coast owned by a black woman.
Tuesday, March 15, 2:30 p.m., Lecture Hall, Paley Library
6. Celebrate women.
Babel performances leave us with severe talent envy, especially when performers spew strong statements of social justice through spoken word. (How'd we do there? Not so great?) As part of Women's History Month, Babel is hosting Speaking Truth to Power, a night of performances by the talented members of Babel and the acclaimed duo Sister Outsider. To learn about another set of sisters, attend this conversation with Stephanie Morris, director of the archives for the Sisters of Blessed Sacrament, to learn all about the nuns' long history of education and social justice advocacy. (Who runs the world? Girls.)
Speaking Truth to Power: Tuesday, March 15, 7–8 p.m., the Underground, Howard Gittis Student Center; Stephanie Morris: Wednesday, March 16, time TBD, Blockson Collection, Sullivan Hall
7. Let your Irish flag fly.
Come one, come all—Irish or not, Celtic music is known to prompt cheerful and spontaneous outbursts of Irish dancing (or maybe that's just us). We'll be celebrating pre–St. Patty's Day at Paley, where students and faculty of the Center for the Performing and Cinematic Arts will perform Irish folk songs, piano music and poetry in Words and Music From Ireland.
Wednesday, March 16, 12 p.m., Lecture Hall, Paley Library
8. PB&J it forward.
There's nothing better than a peanut butter and jelly sandwich. Except maybe making PB&Js for people who could really use the food. At PB&J Day, hosted by Main Campus Program Board, serious sandwich making will support the no-income/homeless community in the Philly-Camden area. It's a great, and delicious, way, to pay it forward, so bring your friends, your orgs and, if you're feeling especially generous, bread and condiment donations, for a day of music, food and charity.
Wednesday, March 16, 1–4 p.m., D301, Morgan Hall
9. Watch a play.
Remember that never-ending epic you were supposed read in high school (emphasis on supposed to)? Yes, we're referring to The Odyssey by Homer; yes, we know it seemed interminable; and no, we are not suggesting you give it another read. We are, however, suggesting you go see this contemporary staged version of the epic, featuring gruesome monsters, seductive sirens, nymphs, sorcessesses and a whole lotta other mythical creatures. Let's face it—beneath the confusing language is a pretty interesting adventure tale. This is the Trojan War like you've never seen it before.
March 16–26, various dates and times, Tomlinson Theater, $10 with Temple student ID
10. Learn the Bern.
If you're of voting age but feeling a little clueless about who to vote for, you can learn about one of the candidates at this Bernie Sanders teach-in, led by Professor Lynne Anderson, which examines whether Sanders can save American democracy capitalism. The teach-in will feature a rousing discussion on current American politics and is worth going to regardless of whether or not you feel the Bern.
Thursday, March 24, 2–3:30 p.m., Room 821, Anderson Hall
11. Sock 'em, bop 'em
Remember the days of kicking back on your couch, watching your favorite episode of Goosebumps ("Haunted Mask," anyone?), with a mouthful of Gushers, not a care in the world? Well, you can replicate that exact feeling (replace couch with cushy theater seat), at '90s Night at the Reel. The new Goosebumps flick will be playing, nostalgic '90s snacks will be for sale at the snack stand (we're talking Airheads, Fun Dip, WarHeads), AND all tickets include a free entry into a raffle of awesome prizes including NERF guns and Legends of the Hidden Temple tees. To complete the time warp, there will also be '90s trivia and a Skip-It contest.
Thursday, March 24, 7 p.m., tickets on sale March 9 at box office and door night of event; the Reel, Howard Gittis Student Center
12. Meet an Owl.
We get it—in college, networking is shoved down your throat as often as the free pretzels served at every campus event. But that's because it's super important. Whether you've never before attended a networking event or are a networker extraordinaire, this student-alumni networking night is a great opportunity to meet professionals from a variety of fields and industries. These former Owls actually want to hire you, so get out there to meet, greet and receive career advice.
Tuesday, March 29, 5:30–8 p.m., Great Court, Mitten Hall
13. Walk a mile in her shoes.
In years past we have stood along the route of Walk a Mile, cheering, nodding sympathetically and giggling at the boys teetering by in high heels. During this annual event, men literally walk a mile in "her" shoes—a pair of red heels. The mile-long wobble, sponsored by the Wellness Resource Center, is intended to open a dialogue about sexualized violence and to have men be a part of awareness and advocacy. Last year, about 260 men donned heels—to walk the walk, you must be a male, but anyone can cheer from the sidelines and spread the word about sexual assaults on campus. Registration opens March 10.
Wednesday, March 30, 11 a.m.–2 p.m., Founder's Garden
14. Recycle.
Watch out Alexander Wang—some crafty Tyler kids are about to give your spring 2016 line a run for its money. Tim Belknap's Body Art & Adornment class is making wearable art from recycled materials, and students will be showing off their "trashy" designs at a Trashion Show. Pieces will be judged by artists, the lucky winner will receive an iMac, and various Temple and students orgs will be tabling to talk about their recycling and waste-minimization initiatives. Personally, we're just looking for ways to style the mountain of recyclables that starts to accumulate the day after trash pickup.
Thursday, March 31, 6–8 p.m., Howard Gittis Student Center
OFF CAMPUS
15. Visit your friendly neighborhood penitentiary.
While you may not have dreamed (or had nightmares) about seeing a shank up close and personal, at Eastern State Penitentiary this month you have the chance to. Sports and leisure paraphernalia is the theme of ESP's annual Pop-Up Museum, which comprises items from the prison archives, everything from inmate-made crafts and paintings to confiscated weapons, and a 1929 short film about sports at Eastern State. Al Capone was an inmate there that year—maybe you'll catch a glimpse of America's most infamous mob boss pumping iron.
March 3–13, various times, Eastern State Penitentiary, 2027 Fairmount Ave.; included with $10 admission (student ID required)
16. Parade down the parkway.
Philadelphia parades are the stuff of legends—from our wild Mummers to our decades-old Thanksgiving Day parade, we sure know how to party. Whether you're a seasoned St. Patty's Day celebrater or a newbie to the Irish holiday, Philadelphia's Saint Patrick's Day Parade is one you shouldn't miss. Now in its 246th year, this entertaining event is the second-oldest parade in America. More than 200 groups will march by, so don your green, grab your fellow Irishmen (and -women; or non-Irish-men and -women; whatever, bring friends) and get down to some bagpipes.
Sunday, March 13, 11:30 a.m., Benjamin Franklin Parkway
__________________
Related stories:
The Truck Stops Here: Nutshell Reviews the Burger Tank
10 for 10: Facts About Club TECH