Just like Disney World: Nine things to do during finals
Ah, enchanting kingdoms, exotic animals, towering roller coasters—where else can you feel the magic and splendor of Walt Temple World? Oh, right. That's Disney World. Sorry. Temple does have some pretty spectacular attractions in the works, including an Epcot-inspired food truck event, therapy dogs at Paley Library and Frisbee golf. Also more food. Today Grillmaster Neil D. Theobald is cooking for you. So slip on some rodent ears and check out these nine things to do during finals.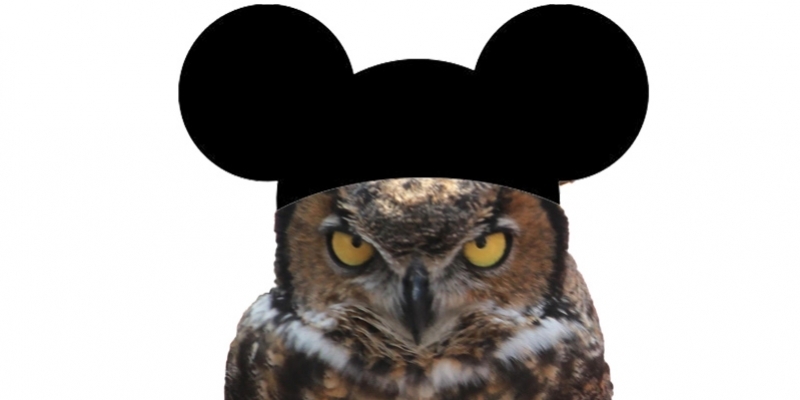 1. Eat.
If you're reading this after 1 p.m., drop what you're doing, because Main Campus Program Board's last event is today and there.will.be.food.trucks. And not just the usual suspects, but food trucks from all over the city (and cuisine from all over the world!) at Epcot Takes Temple. Truck treats will be the main attraction, but you can also sign up for a free painting session.
Monday, April 25, 1 p.m.–4 p.m., Bell Tower / 13th Street / Founder's Garden, One TUID=two food vouchers
2. Eat more.
Don't forget: President Theobald's last student barbecue of the school year will be held today, too. You can eat burgers with the prez or eat food truck fare—or, you know, eat burgers with the prez then eat food truck fare.
Monday, April 25, 12:30 p.m.–2 p.m., Founder's Garden
3. And don't forget breakfast.
If your Diamond Dollars have been depleted and you've moved on to a change-under-the-sofa budget, take advantage of Rise and Shine, hosted by Temple Libraries, on the first finals study day. You can grab breakfast treats and coffee before that trek to the TECH.
Tuesday, April 26, 8 a.m.–12 p.m., Lecture Hall, Paley Library
4. Get physical.
Work out some end-of-semester stress by dancing til you drop or doing some neon-themed yoga. And at  Ambler you can try nine-hole Frisbee Golf Tournament (if you don't know, it's where you—just Google it).
Dance Til You Drop: Tuesday, April 26, 7 p.m.–10 p.m., Erny Outdoor Courts, IBC Student Recreation Center
Yoga Glow: Wednesday, April 27, 7 p.m.–10 p.m., IBC Student Recreation Center
Frisbee Golf: Thursday, May 5, 4 p.m., Red Barn Gym, Ambler Campus (register with Ambler Recreation Services by emailing paul.myers@temple.edu)
5. Get your gamer (or artist) on.
We know it's serious flash card time, but when your brain feels so stuffed you start worrying about your resemblance to Stewie Griffin, head to the Tyler Spring Carnival. There will be bouncy rides and games to win and carnival food to binge on, so you can distract yourself from thoughts of Stewie by filling your stomach instead. Or, take a break from puzzling over your final English assignments and spend some time puzzling over, well, games and puzzles and arts and crafts at Paley Library.
Spring Carnival: Tuesday, April 26, 1 p.m.–4 p.m., Tyler Courtyard (enter through Tyler cafe)
Fun & Games: Wednesday April 27, 5 p.m.–9 p.m., Lecture Hall, Paley Library
Arts & Crafts: Thursday, April 28, 12 p.m.–4 p.m., Lecture Hall, Paley Library
6. Do downward dog...
If you feel like getting your downward dog on and fleeing campus for a bit, head to Free Yoga on the Waterfront at Race Street Pier, where you can briefly forget about your stat final and focus on your Sphinx pose.
April-November, Monday–Friday, 7 a.m. / Monday–Thursday, 6 p.m. /
Saturday-Sunday, 9:30 a.m., Race Street Pier, Race Street and North Columbus Boulevard
7. ...or cuddle one.
Truthfully, we'd like to keep these sweet pups to ourselves, but you should know that therapy dogs are back on campus to provide comfort and lower your anxiety levels. Plus, the puppy love will hold you over until you're home to snuggle with your own pets. They'll be on campus for three days, so plan accordingly.
Friday, April 29, 1 p.m.–2:30 p.m. / Monday, May 2, 10:30 a.m.–12 p.m. /
Tuesday, May 3, 1 p.m.–2:30 p.m., Lecture Hall, Paley Library
8. Celebrate a senior.
Show some support for graduating Owls at the Tyler senior exhibition showcasing graphic and interactive design students' portfolios in the school's Green Hallway. These exceptional artists will showcase everything from packaging and posters to catalogs and branding. You can get a sneak peek of some portfolios here, but you ought to go in person for the full effect.
Wednesday, May 4, 6 p.m.–8 p.m., Green Hallway, Tyler School of Art
8. And celebrate *being* a senior.
Like free drinks and apps? If you're a graduating senior, a happy hour's happening to celebrate YOU. Not to bum you out, but it's your last hurrah, so come out to this event sponsored by Temple's Young Alumni Association. You'll get two drink tickets and appetizers FREE, so remember to register. And then eat. Drink. Be merry. Fly the nest.
Wednesday, May 4, 5 p.m.–7 p.m., Master's Bar & Restaurant, 1535 N. Carlisle St.