Temple Survival Guide: Getting a taste of the food truck scene
Remember when you were growing up and the ice cream truck would roll through your neighborhood and you'd hear the jingle and scramble to collect your quarters, run through the streets barefoot hoping to dodge the broken glass, and flail your hands and scream just to get a cold treat. No? That was just us? Well, that's what it's like to get your hands on Temple's food truck grub—except not really because the trucks are stationary and aren't dishing out freezer-burned Pikachus. But there are burgers and crepes and tacos and bibimbap and, yeah, a lot to scream about.
Here's a map and some must-knows about Temple's diverse and delicious food trucks.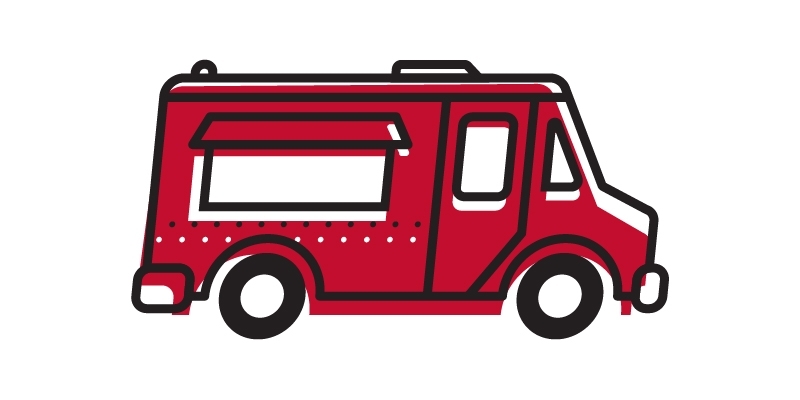 The trucks are part of our history.
The food truck vendors have been part of Temple's fabric since the 1960s. Translation: Those cheesesteak-slingers have been situated on Main Campus since the days of the dinos.

Your meal plans don't apply to the trucks.
And not all of the eateries on campus accept cards and Diamond Dollars, for that matter, so bring cash.

Know where to go.
Um, look around. The trucks are all over campus (and all over the map of campus here). So spend some time making notes on where to go when you're hankering for that fried food platter. Also: We like to remember our wheelless friends, including those at the Wall (Richie, Tai, Fame, et. al.). Wait, you don't know about the Wall? Get with Temple's lingo, Owls.


View map on mobile.

The trucks don't deliver...
Don't expect to see those wheels moving, unless the truck's management is calling it a day and relocating the shop for the night. Plan to spend a few minutes waiting. Many trucks also have phones so you can call in your order on your way to that econ class. Just don't be the guy spilling his pho all over the lecture hall.

...but some of your fellow students might.
Andrew Nakkache '15 recently started an app called Habitat that allows "runners" (read: walkers, joggers, skaters, bikers, crawlers, etc.) to bring food truck deliciousness right to you. Give it a shot.

Try new things.
We can help. Every so often, Nutshell will post a review about some of the popular trucks on campus—appropriately called The Truck Stops Here—to help acquaint you with some options you may have passed on your sprints to class. Read some of our existing reviews to whet your appetite: Burger Tank, The Creperie, Vegan Tree, Caribbean Feast

Related stories:
Temple Survival Guide
Temple Survival Guide: Learning Temple's lingo
Temple Survival Guide: Where to use your Acres of Diamond Dollars
Temple Survival Guide: 11 ways to save money that don't include ramen
Temple Survival Guide: The do's and don'ts of being a good roommate
Temple Survival Guide: How to get around Philly
Temple Survival Guide: What you need to kick off the football season
Temple Survival Guide: Your College Bucket List