The Truck Stops Here: Ray's
Speaking of making important decisions, aren't you sick of choosing between bacon and sausage? Us too. Which is why we went to Ray's, where you don't have to. This truck's popular breakfast wrap gives you *both* (plus eggs and peppers and onions). But don't stop by just for that. Go for all the greasy-spoon, comfort-food goodness—you know, the chicken parm sandwich, the cheesesteak, and the Eric B. What, you've never had an Eric B.? In Nutshell's latest food truck review, we got the story behind the funny name by going to the source: the owner of Ray's, whose name is not, um, Ray.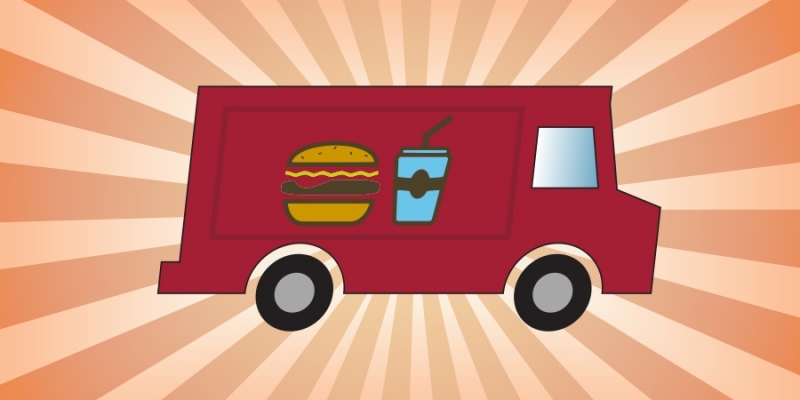 First thing's first, Owls: Ray's is a time-tested Temple classic. The truck in its current iteration has been a campus staple for eight years. With its iconic blue logo, the restaurant-on-wheels serves as a perfect old standby for homey, greasy-spoon classics like breakfast sandwiches on kaiser rolls, long rolls, wraps—you name it. It's the perfect spot to hit up when you're feeling homesick or need a pick-me-up on your way to class the morning or you're just, uh, hungry.
But don't let us tell you what to try. Take it from the expert. The truck's owner, Adif, says some of Owls' favorite noshes include breakfast sandwiches in any form, cheesesteaks and chicken parm sandwiches.
Feeling indecisive and noncommittal to bacon or sausage at breakfast time? At Ray's, you don't have to choose: Get the Farmer's Wrap, stuffed with eggs, bacon and sausage, peppers and onions.
For lunch, Adif says he's got the best cheesesteaks on campus, and he offers them pretty much any way your heart desires, from a classic Philly steak 'wit onions to chicken cheesesteaks with a variety of toppings.
We recommend venturing out from the classics to sample Ray's "special sauces"—secret recipes tailor-made to compliment different sandwiches. Adif suggests the Jessika sandwich, made with a special sauce, grilled chicken, provolone, lettuce and tomato—and, adorably, named for his daughter, who, of course, is an Owl.

"I had to make something new, so I made her that [before] she went to class," Adif says of the sandwich's creation: "And she texted me, she said, 'Daddy, this is the best ever.'" Aaaand the rest is campus foodie history.
Also the "best ever" to another Owl is the Eric B. sandwich, named after a student regular at the truck whose last name we suspect to be "Breakfast." The piping hot, delicious sandwich arrives cloaked in tinfoil and with a generous serving of eggs, your choice of meat, cheese, a hash brown, hot sauce and ketchup. Yes, the hashbrown is *in it.*
Moral of the story: Eric Breakfast and Jessika have pretty good taste.
Related stories:
The Truck Stops Here: Mexican Grill Stand
The Truck Stops Here: The Creperie
The Truck Stops Here: Burger Tank