The Truck Stops Here: Kobawoo Express
Move over, avocados—there's a new hot food on the scene and it's called kimchi. (Actually, it's been a thing for centuries, ever since Koreans started burying cabbage in jars beneath the ground.) All you need to know is that it's funky, spicy and yummy, and all you need to get some is a shovel stop at Kobawoo Express. And now that you've got your new friend kimchi down—smelly ✔ spicy ✔ awesome ✔—let's introduce you to the rest of the squad. Meet bulgogi, kalbi and miso in Nutshell's review of Kobawoo Express.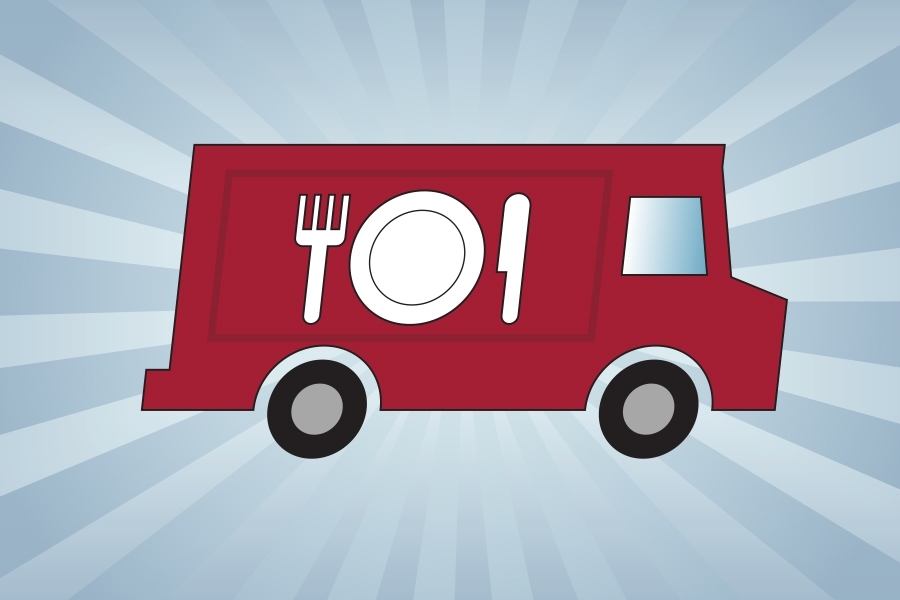 Fun fact: South Korea's national anthem is "Spice Up Your Life" by the Spice Girls. Spice up your life! Every owl and every squirrel! OK, fine, it's not. But after you check out Kobawoo Express' menu, you'll understand why "Spice Up Your Life" *should* be the national anthem.
We hope you like red—and that's not only because it's the truck's color. The menu is, too, thanks to this beautiful thing called gochujang—a fermented chili, soybean and rice paste—and Korean chili powder, which are both staples of Korean cuisine. In case you haven't connected the dots yet, your lunch is probs going to be spicy.


The menu is pretty simple to navigate: a bowl of ramen or the lunchbox.
Ramen comes with rice cakes (little chewy tube-like things made from glutinous rice flour), a boiled egg, jabchae noodles (made from sweet potatoes and stirfried with sesame oil and veggies), vegetable broth and a choice of meat or tofu.
The lunchbox is super popular, super customizable and super filling. All lunchboxes come with a hearty serving of rice, one meat and two sides.
Meat talk: As much as Korean food is about the spice, it's also about the meat. (Don't worry vegetarians: While the meat is the pride and joy of these dishes, Korean tofu is also pretty killer.)
In case you lost your Korean meat guide, here's a cheat sheet that you can fit in your pocket.
Bulgogi: literally means fire meat. It's thinly sliced beef marinated in sesame oil, soy sauce, garlic and green onion and then stir fried.

Kalbi: barbecued beef short ribs

Spicy pork: JK, you don't need this translated.
Grilled fish and miso soup with vegetables and beef ribs are also part of the meat selection.
Now, about the sides! This part requires the most brain power, 'cause there are literally a dozen sides to choose from. Get your classic cabbage kimchi or switch it up with cucumber kimchi, which is the same thing as the classic but the cabbage and cucumber swap places. Other veg options are bean sprouts, potatoes and spinach. If you want to double down on your protein, you can also help yourself to fried or grilled fish, marinated eggs or tofu.
Need even more reason to stuff your face frequently? The sides switch up from time to time, so you get a fresh taste of what's fermenting each week. Can something fermented be fresh? Whatever, it's all delish and Victoria Bulgogi Beckham would agree.
Related stories:
The Truck Stops Here: Ray's
The Truck Stops Here: Mexican Grill Stand
The Truck Stops Here: The Creperie