Homecoming 2017: Top events for students
Mismatched socks, check. Neon fanny pack, check. A tub of glitter we plan to glue to a golf cart, check. It sounds like we just had the least productive shopping trip at Dollar General ever, but actually we're just getting ready for Homecoming 2017. There's a ton going on all week and since we are *such* good friends, we figured we'd tell you about the best activities and events for students (and why you'll need the junk mentioned above). You're welcome!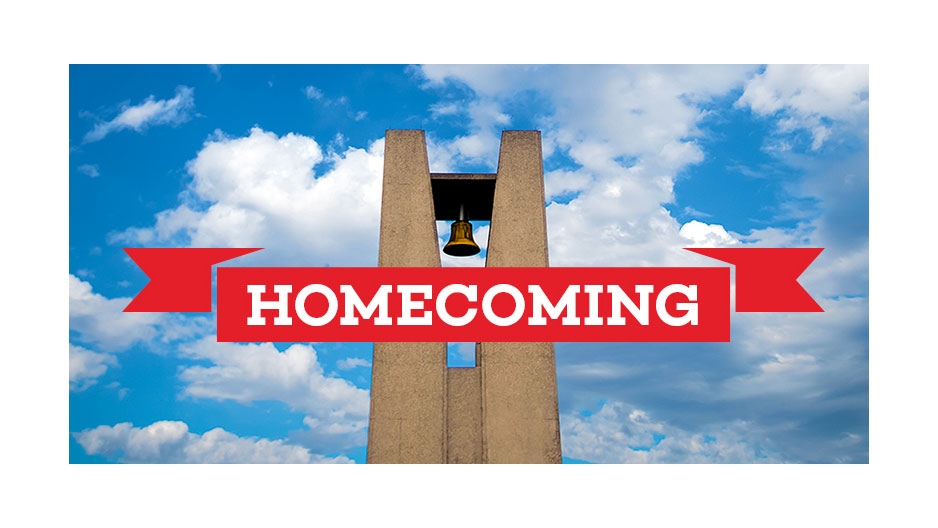 SOCKtober Fest
We're trying to break two Guinness World Records in one day: The most socks donated in eight hours and the largest gathering of mismatched socks. If you donate three pairs of socks, you'll get a Homecoming 2017 T-shirt. If you wear mismatched socks, you'll get the pride of being part of one of the kookiest Guinness World Records we've ever heard of.
Student Center, Room 200, Oct. 9
Sock donation: 12–8 p.m.
Mismatched socks record: 7:30 p.m. open, 8 p.m. record attempt
'90s Zumba
We'll tell you what we want, what we really really want, so tell us what you want, what you really really want—we want '90s Zumba! There will be free smoothies and neon fanny packs so that everyone can look like their favorite Saved by the Bell character while you dance.
Student Center, Room 200, Oct. 10, 7–8 p.m. and 8:15–9:15 p.m.
Temple Theaters' production of Guys and Dolls
Guys and Dolls is considered to be one of the greatest productions from the golden age of Broadway musicals. Get your tickets early to this oddball romantic comedy because this performance is getting a lot of buzz.

Tomlinson Theater, Oct. 11, 12 and 14, 7:30 p.m. and Oct. 15, 2 p.m., $10 with your OWLcard
(This production runs beyond Homecoming week. Check out the full performance schedule.)
Sixth annual Art Market at Tyler
Tyler is basically turning into an Etsy shop with its annual craft fair. Browse the offerings and consider buying something to take home—you'll be supporting the local art community.

Tyler School of Art, Oct. 13, 12–8 p.m.
Golf Cart Parade and Pep Rally
There's nothing that says "Homecoming" quite like a parade of golf carts decorated by your peers zipping through campus. Come for the spectacle of it all, stay for the pep rally to gear up for Saturday's football game.

Bell Tower, Oct. 13, 3:30 p.m. 
Owlchella Homecoming Concert
General admission floor tickets are sold out, but seats are still available to see Young Thug, Lil Yachty and Tee Grizzley. Get a ticket at the Liacouras Center Box Office or online.

Liacouras Center, Oct. 13, 8 p.m.
Student Tailgate at Tailgate Village
If you're going to the game (You're going to the game, right?) be sure to swing by the student tailgate in Lot K. If you're a senior, seriously stop by because there will be a Homecoming 2017 gift waiting for you!

Lincoln Financial Field, Tailgate Village Lot K, Oct. 14, 8:30 a.m. open
Football vs. UConn
Show the Owls some love and get ready for one of our favorite halftime shows of the year: The Diamond Marching Band and the Alumni Band will join forces for a pretty epic performance.

Lincoln Financial Field, Oct. 14, 12 p.m. kickoff
Check out the full schedule of Homecoming 2017 events.

Related stories:
The Truck Stops Here: Royal Tea Truck
7 Resources You Didn't Know The Library Has