We're with the band: 5 times the Diamond Marching Band blew us away
We don't know about you, Owls, but when we grow up, we want to be in the band. Or at least with the band. Or maybe just close enough to the band so that we can profess our all-out worship for those insanely talented Gods with the instruments. Seriously, if you haven't gone to the football games to see the Diamond Marching Band performances, your ears and soul are missing out. Even Imagine Dragons thinks they're rad (their word, not ours). Here are five times the band absolutely slayed.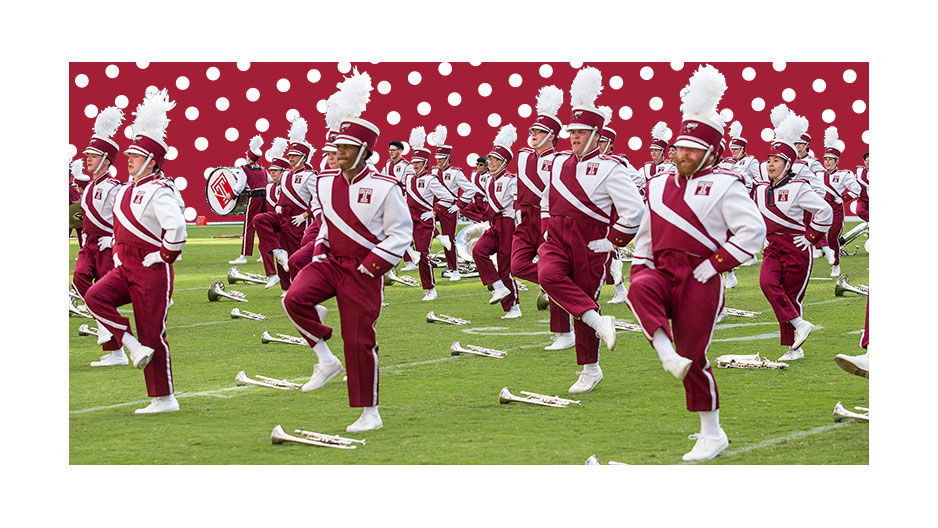 1. That time they channeled our inner punk with that Paramore song we all know.

2. When those musical Owls performed Panic! At the Disco songs and killed it, and Panic! At the Disco took notice and also thought they killed it.

Hey @TempleUniv Marching Band, you killed it! #CherryOn 🍒 https://t.co/WQFQVIepqg

— Panic! At The Disco (@PanicAtTheDisco) October 3, 2016
3. ..aaaand when Imagine Dragons also publicly applauded the band for their "rad medley" (and their dancing skills).

rad medley - those dance moves at the end tho @TempleUniv https://t.co/Yx00ZbjqR9

— Imagine Dragons (@Imaginedragons) October 8, 2017
4. That time we couldn't feel our faces as they took on The Weeknd's "Can't Feel My Face."

5. And when they merged all of our *favorite* songs from summer (read: Despacito) into one performance and we realized that every day was better and brighter and always summer when the Diamond Marching Band is around.

Interested in keeping up with the Diamond Marching Band? You can follow their performances on YouTube, scope them out on Twitter and always see 'em live when the Owls play at the Linc.