8 Awesome Things Baker Dave Has Made
Heard of Baker Dave aka Temple's cake boss? He's the guy who makes the TU Bigcake and pretty much every baked good you had in the dining hall or at the food court in the Student Center. When he's not whipping up treats with some major guests on TUTV, he's Temple's official pastry chef—a position he's held for 10 years. Some news: he'll be competing on an upcoming episode of "Christmas Cookie Challenge" on the Food Network on Nov. 19. We figured it was our civic duty to round up some of Baker Dave's best dishes. Have you nommed on some of these before? POSSIBLY. Are they all yummy? ABSOLUTELY.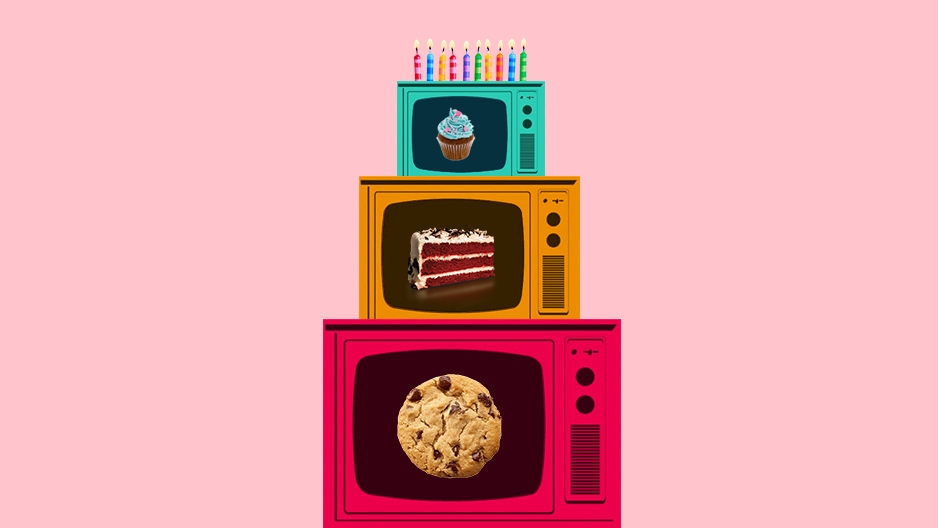 When he made everything pumpkin for National Pumpkin Day.
Happy national pumpkin day! Enjoy pumpkin desserts tonight at J&H @templeuniv @FoodNetwork pic.twitter.com/x65guEgstT

— Baker Dave (@tubakerdave) October 26, 2018
And when we gorged on the Temple "T" at Homecoming via the TU Bigcake.
The cake is done! We will be giving it out around 10 pm at the tailgate village enjoy! @TempleUniv pic.twitter.com/76ZEKjvYvt

— Baker Dave (@tubakerdave) October 20, 2018
That time he put his whole foot in creating colorful cupcakes for National Coming Out Week.
NCOW cupcakes tonight at J&H @TempleUniv pic.twitter.com/VehXAkz2bs

— Baker Dave (@tubakerdave) October 9, 2018
Or when our fave celeb and alumnus, Kalen Allen, baked a peach cobbler with him.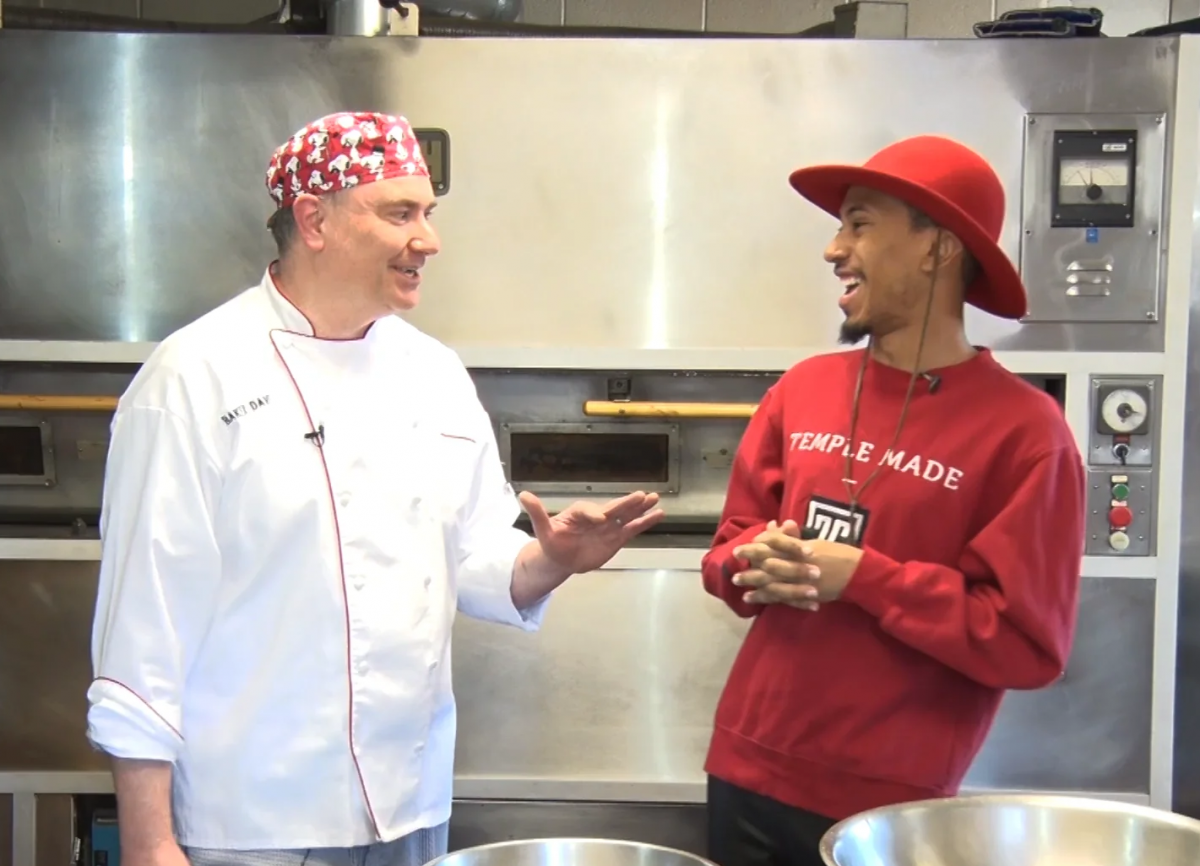 Seriously, Baker Dave made these ultra-creative, ultra-decadent whoopie pies for National Cheeseburger Day. We'll take a double …
Happy National Cheeseburger day! Cheeseburger Whoopie pies! @TempleUniv @6abc pic.twitter.com/vPtSgA0cPA

— Baker Dave (@tubakerdave) September 18, 2018
And that time he pulled off creating a TU little big cake for Gradfest.
Gradfest 2018 #TUlittlebigcake @TempleUniv pic.twitter.com/xl0wRrlxmE

— Baker Dave (@tubakerdave) April 2, 2018
Or that time he schooled us on how to make a proper Irish soda bread.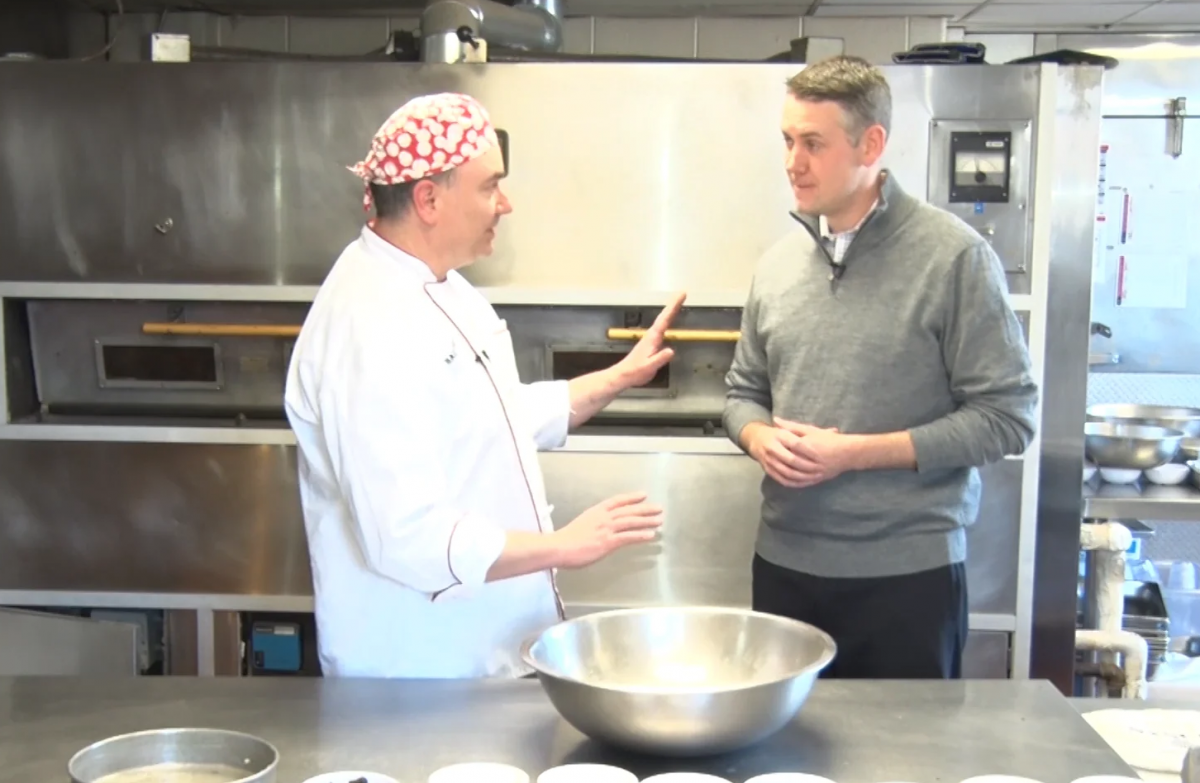 But, how can we forget when he made those green velvet cupcakes that were as wild as the Eagles' Super Bowl win?
Green velvet cupcakes! GO EAGLES!!!! @TempleUniv @Eagles @6abc pic.twitter.com/sc9GuuZStG

— Baker Dave (@tubakerdave) February 2, 2018
He's really that dude! Check out more of his sugary confections at Johnson and Hardwick dining hall and the Student Center food court and see more of his mouth watering sweets on his Twitter and Instagram.