The Truck Stops Here: Taste of India
Don't exile us for saying this, but sometimes we want more than pizza. Hear us out: We love pizza and if you are what you eat then we are definitely a sloppy slice of pepperoni. We're out here hungry for the world, though. And when the temps drop, curry's calling our name. No, not Steph Curry. We're talking about Indian curry at one of campus' newest food trucks, Taste of India. Spicy. Tangy. Saucy. Flaky. Buttery. Should we keep going? Nah, just read our review and go stuff your face.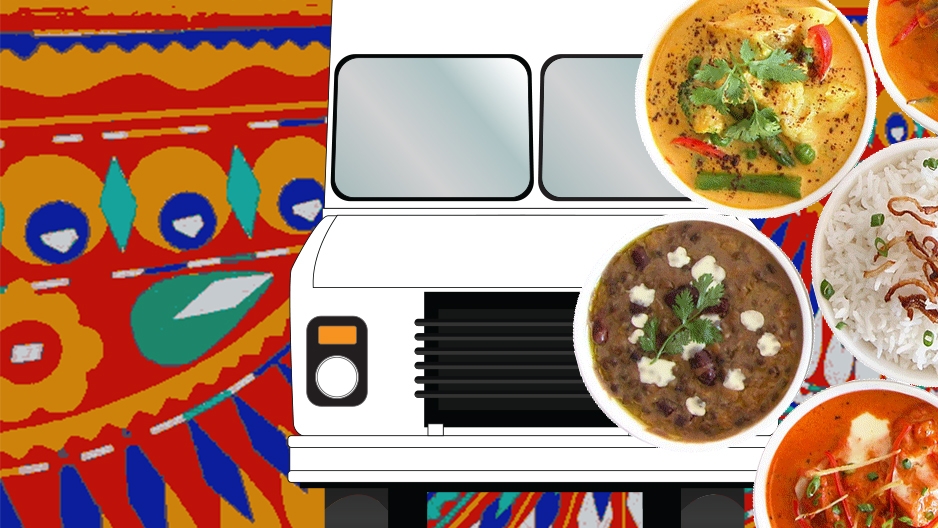 Spice lovers, big eaters, appreciators of culture and those with curious tastebuds, rejoice: Taste of India is here to fulfill your dreams. Or, at least fill up your tummies for several hours with leftovers to boot.  

The truck is on Montgomery Avenue between 12th and 13th streets, closer to 12th Street. It's hard to miss because there's usually a line and yummy smell waves are floating through the air nearby—both positive signs.

The menu is vast with options for carnivores and vegetarians alike. Meat eaters have the choice of butter chicken (more than just butter, it's a creamy, curry tomato sauce), chicken curry, fish curry and fish biryani (mixed rice). Veggie folks can look forward to chana masala (chickpeas in a tomato onion sauce), rajma masala (beans in that same sauce), butter paneer (cottage cheese-esque cubes in creamy, curry tomato sauce) or vegetable biryani.


A platter is the way to go if your hunger status is nearing high. They range from $7 to $12, and most report not being able to finish it all in one sitting. You get your choice of curry with rice, naan (a gift from above, or buttery flatbread) and salad. Some platters come with paaped (super thin and crispy dough) and raita (yogurt mixed with herbs and spices to give your mouth some relief from the heat). Special additions to the menu are fairly common here. Expect variations of biryanis, paneers and chaats (a snacky dish usually made with chickpeas, yogurt, chutney and various crunchy elements). Speaking of those snackies—you can pick up veggie samosas and a mango lassi (mango+yogurt+blender), which can easily put you into a pleasant food coma for just a few dollars. And when you need a jolt of energy to snap out of it, a $2 masala chai is your best friend. What's even better, or at least equal in awesomeness, to all of the above? The truck is run by Chirag Chandna, a student in the Fox School of Business, and his father. Read more about how they got started.