11 things to do this winter (besides watch Netflix under a blanket)
Philly, we love you, but these winters make us question that love. Going outside is currently on our list of things NOT to do. Since hibernating is not socially acceptable for adults, here are a bunch of things going on that make leaving your room worth it.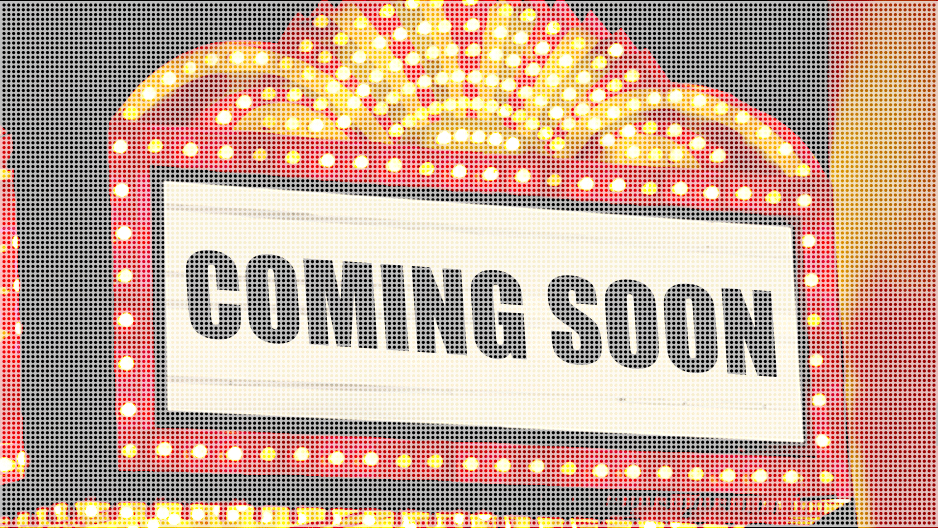 Toast to being only 100 days away from graduation (!!!) with your fellow seniors.
Class of 2019, you're *so* close to being alumni, which is obviously an excellent reason to celebrate. Get out and enjoy drinks and snacks on your friends from Alumni Relations to mark the occasion.
 
Jan. 30, 5:30–7:30 p.m.
Draught Horse, 1430 Cecil B. Moore Ave.
 
Be moved, but stay inside, at Temple Theaters' production of Fabulation, or the Re-education of Undine.
See Temple students perform a play written by a Pulitzer Prize winner for $10? Here for it. Don't miss this social satire that explores what happens when a successful African American publicist must return to her roots and is forced to re-examine her life.  

Jan. 30–Feb. 10, various times
Annenberg Hall, Randall Theater
Watch the movies you can't stream yet.
We're always talking about The Reel because we're always in love with $2 blockbusters. Hiiiii, Lady Gaga. We see you, too, Michael B.

Creed II: Jan. 31–Feb. 3, 7 p.m. and 10 p.m.
A Star is Born: Feb. 14–17, 7 p.m. and 10 p.m.
The Reel Cinema, Student Center South, Lower Level
 
Hear Babel Poetry Collective and other wordsmith allstars do their thing.
The current and former Philadelphia Youth Poet Laureates (aka incredible poets so incredible they're recognized by the city) are coming to campus for a reading. Also, expect greatness from our own Babel Poetry Collective bc they're performing, too.

Feb. 13, 6–7:30 p.m.
Paley Library, Ground Floor Lecture Hall
Meet the New York Times journalist who's leading gender convos in the media.
Maya Salam, responsible for recurring features Gender Letter and In Her Words, is coming to campus to chat with students about how gender plays out in social media; how women's voices are included, represented or silenced in the news; and other related topics.
Feb. 14, 11 a.m.–12:30 p.m.
Morgan Hall and Annex
 
Remind yourself that nature was, and will be again, green.
And bring some of that green home with you at Ambler's build your own terrarium workshop—all supplies provided.
 
Feb. 27, 7 p.m.
Ambler Campus, Ambler Learning Center
 
Indulge in some treat yo'self theater experiences without the treat yo'self price tag.
Sometimes theater off campus can feel expensive when you're on a college budget, but Philly Theater Week makes it accessible for everyone. Check out more than 100 events that are all free, $15 or $30.
 
Feb. 7–17, various times
Several theaters throughout the city
 
Celebrate Lunar New Year and ring in the Year of the Pig.
Sure, Chinatown is an awesome place to immerse yourself in the celebrations, but check out what else is going throughout Philly. Spoiler alert: There's a lot.

Feb. 2–10, various times
Several locations throughout the city
 
Chow down at some of the city's best restaurants on the cheap.
During East Passyunk Restaurant Week you can score lunch and/or dinner from a bunch of popular dining destinations at three different price points: $15, $25 and $35.
 
Feb. 25–March 8, whenever you're hungry!
Several locations along East Passyunk Avenue in South Philadelphia
Drool over cars that you will obviously be able to buy *someday* bc you're smart and talented.
The Philadelphia Auto Show is back in town, which means another chance to see  Temple Formula Racing's car in the spotlight.

Feb. 2–10, various times
The Pennsylvania Convention Center, 1101 Arch St.
Fight the winter blues with pinks, purples, yellows and more. Flowers that is.
Can we get comped tickets to the Philadelphia Flower Show because we clearly need emotional support plants? No? OK, well we're going anyway. The theme this year is Flower Power and we can't wait to see what the Temple exhibit looks like this year.
 
March 2–10, various times
The Pennsylvania Convention Center, 1101 Arch St.

Related stories:
New Year, New You: 3 Ways To Get Active On Campus In 2019
Emergency Resources Every Owl Should Know About