11 Women/ Femme Student Groups On Campus You Should Know
Yeah, we know that girls run the world (hiiii, Beyoncé), but for many it starts right in their backyards, communities and colleges. So, in between reading about bawse women this Women's History Month, get acquainted with some women's clubs and groups right on campus that are making major waves.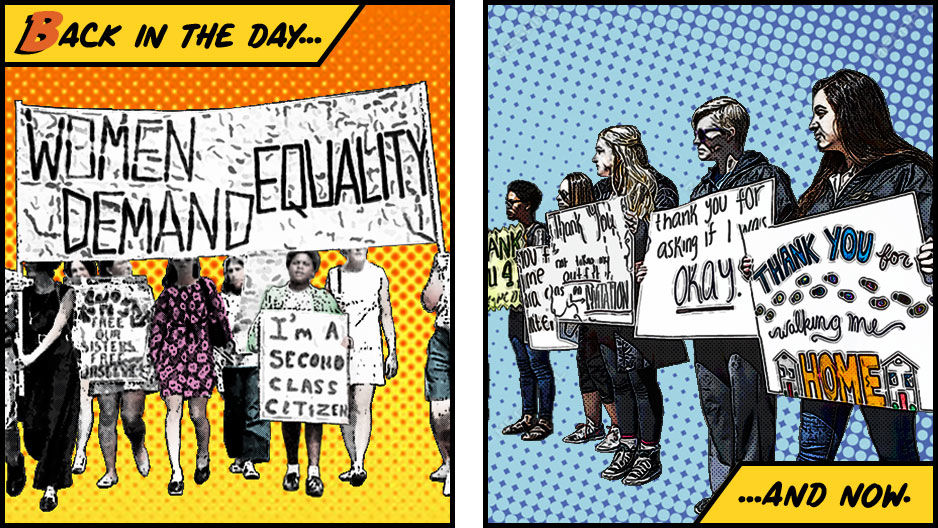 Women have been historically underrepresented in health and medicine fields (booo!) and this group is committed to motivating future female doctors and practitioners (yay!). In addition to providing hands-on clinical experience and community service around Philadelphia, group members also mentor high school girls with aspirations of pursuing careers in health-related industries.
Undoubtedly, the intersection of Black and Latino identities has deep roots, while the experience largely remains invisible in the mainstream. This group offers awareness and positive convo around Afro-Latina experiences and provides programs, resources and a space to build communities.  

Ladies of Elegance Step Organization
Though the only all-female, non-Greek step organization on Main Campus, these steppers also promote health, fitness and self-confidence. Now, that's something we can step to. (Sorry, had to.) 
More and more movies are being written, produced, directed, filmed and edited by women and this group encourages female filmmakers to work with one another and gain knowledge and experience in the industry. They also offer workshops with guest speakers, film screenings and networking opportunities for members to meet female filmmakers working in the field.
This local chapter of a national organization supports girls' education in low-income countries by encouraging them to be the first of their family to receive an education. Get involved with fundraising and awareness events to keep the the fight for gender equality going strong.
Society of Women Engineers (SWE)
Engineering is a male-dominated field, but women are getting in and shaking things up. This local chapter incites women to achieve their goals of advancing in engineering through development programs, networking opportunities and scholarships.
Not only does this group empower college aged women of color, but they also connect with and mentor school-aged girls by participating with them in activities like community service,  fundraising and social events, which all sounds like the work of queens.
The Scientista Foundation Chapter at Temple University
This local chapter motivates women in science, technology, engineering, mathematics, and medicine (STEMM) by cultivating a strong interdisciplinary campus community and facilitating close relationships through networking and volunteering opportunities.
Temple has many firsts and this student group is on the list. It's Temple's first (yes) and only all-female (double yes) a cappella group, so you know it's kinda a big deal. Comprised of both music and non-music majors, they promote female empowerment through girl power performances.
A dance group that challenges the idea of what an ideal dancer should be? Sign us up! This group embraces dancers of all figures, creeds, races and identities and showcases their power through contemporary and modern dance performances.
Another local chapter of a national organization, Ignite at Temple U, helps build the next generation of women civic and political leaders. The good news: The group is non-partisan, choosing leadership and supporting one another over political sides.
- Jared Lowe