Your guide to a virtual Career Center
Nearly all of the center's career services are still available this semester and, because of the flexibility a remote environment allows, there are even more professional development events for students.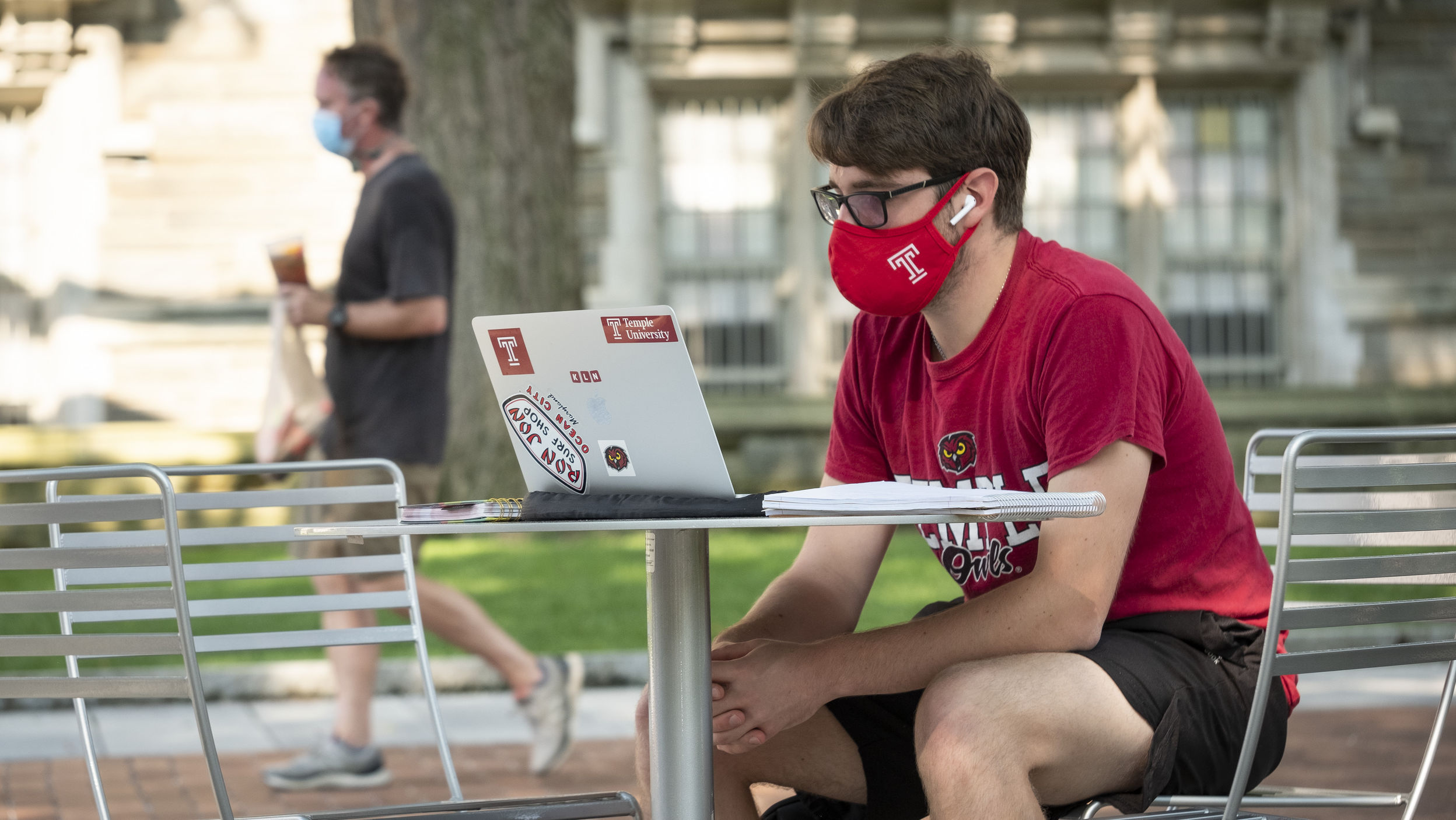 Like a lot of campus services, the Career Center is operating virtually this semester. While, yes, some aspects will be different, virtual operation may allow you to fit in an appointment with a career coach or to attend an event when it would have otherwise been tough with your schedule. 
Let this be your guide for how to make the best use of the Career Center this semester, because there's no reason not to explore internships and job opportunities. Spoiler alert: Handshake, our internship and job portal, still has plenty of internship postings—with an increase in remote internships. 
Career coaches are available remotely for individual appointments. 
Kind of like office hours, you can pop in for a same day appointment every Monday and   Wednesday between 1 and 2 p.m. These appointments are available in 15 minute increments via Zoom and are taken on a first-come, first-served basis. When you enter the Zoom room, you'll hang out in the waiting room until a career coach is available. 
Same day appointments are great for reviewing your resume, cover letter and LinkedIn profile; exploring career paths; and getting to know our internship and job portal, Handshake.
Want more time? Schedule a 30-minute appointment with a career coach via Handshake. 

Professional development events, such as career fairs, are still happening.
Because virtual events are easier to set up, there have been a lot more this semester. And, remember going to a career fair and waiting to talk to an employer and getting more and more nervous by the second? Students are saying that the new virtual environment is much less intimidating. You can sign up in advance for a private one-on-one conversation with an employer or join a group session. Check out this video the Career Center produced to help students navigate virtual career fairs. 

Here are events this month to help you get ready for the upcoming career fair on Oct. 21.
All events are hosted through Handshake. If you haven't activated your Handshake account yet, all you need is your Temple Accessnet username and password to get started. 

There are a ton of virtual resources, including the Career Center's YouTube channel. 
Yep, the Career Center has a YouTube channel! The videos will help you navigate everything internship and job related, such as how to ace your virtual interview or understanding how Handshake works. Subscribe so you never miss a video. 

There are more resources for virtual career management on the Career Center's website. Be sure to check out their blog that features student internship stories—it's a good way to see what other Owls are doing and how they secured their internships. 

And, of course, Handshake remains an incredible resource for Owls. Internships and jobs are posted every day with plenty of remote internship opportunities. 

Because of the virtual environment, the Career Center's computer lab and free LinkedIn photos are not available this semester.
If you need to print your resume and can access campus, you can still print at other locations, such as Charles Library or the TECH Center. The Career Center does have some tips for taking a LinkedIn headshot from home. Want the Career Center's stamp of approval? You can always set up an appointment or pop in to same day appointment hours to review your entire LinkedIn profile with a Career Coach.