8 #TempleTraditions that all Owls know about
As you get settled in this semester, get to know some of our iconic campus landmarks and traditions.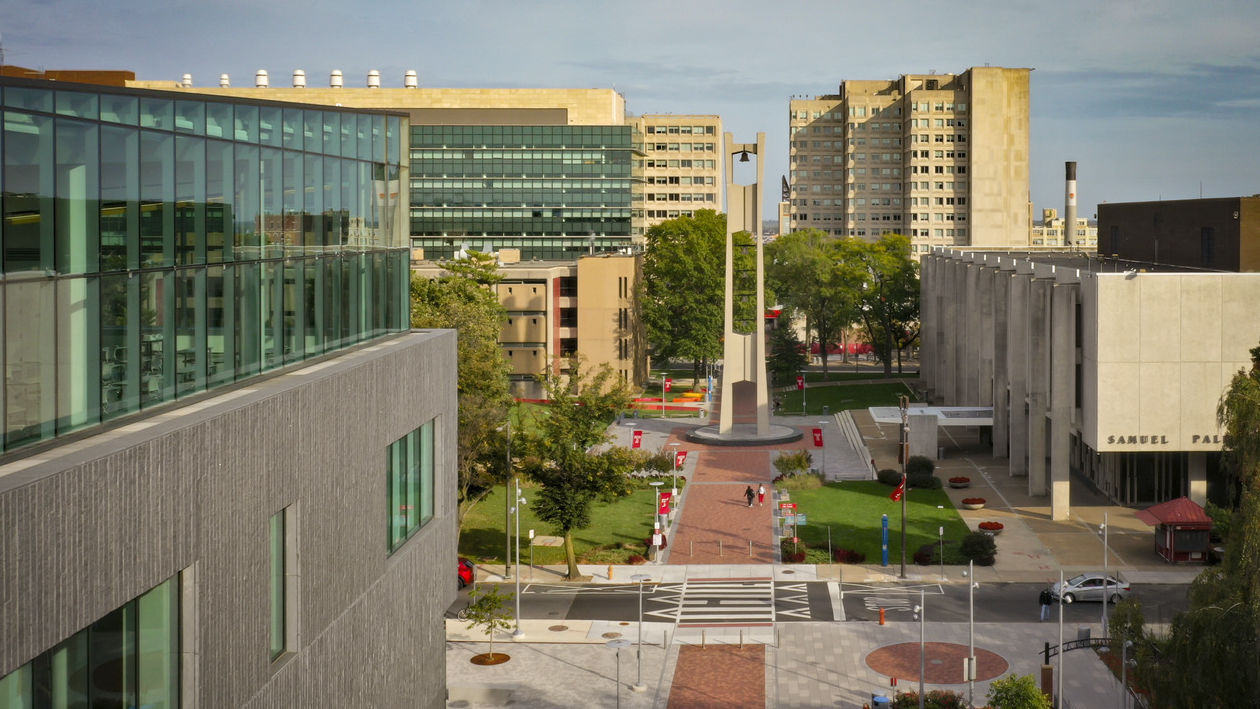 This story was updated on August 16, 2023.
Dear Owls,

We can't believe the Fall 2023 semester is finally underway. Before you get too busy this semester, take the time to visit some of the places on campus that drew you to Temple in the first place—and will become quintessential to your time here. We encourage you to take a photo at each one of these landmarks every fall or spring semester, so you'll have something to look back on at the end of your college journey.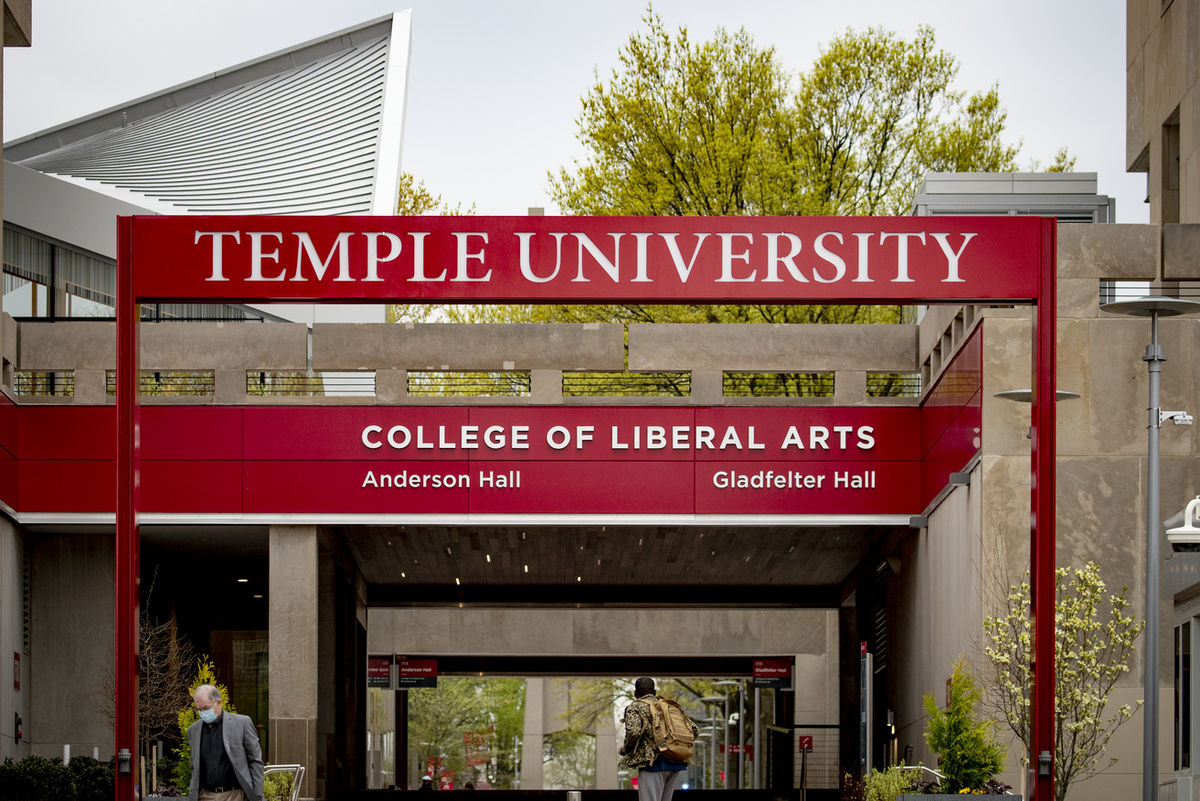 A new sign (on 11th Street) marks the campus entrance and the newly renovated Mazur Hall. (Photo by Ryan S. Brandenberg)
The Temple sign near Mazur
This sign may be newer to campus than most, but it's one of the first things that greets you upon arrival to campus from the Regional Rail train station. Mazur and Gladfelter have been undergoing myriad changes for the past couple of years, so take a moment to enjoy how far these Brutalist beauties have come.


The outdoor wall of food vendors next to the TECH Center will always be a popular lunch spot. (Photo by Ryan S. Brandenberg)
The Wall
"The Wall" (aka the food wall) is a place for visitors and students alike to grab breakfast sandwiches, pho, pizza or falafels in between classes. This past summer, the Wall received a facelift with some new seating and other renovations. Grab a cup of coffee at Richie's or snag a spring roll at Thai's Vietnamese Food, and enjoy. It's tradition.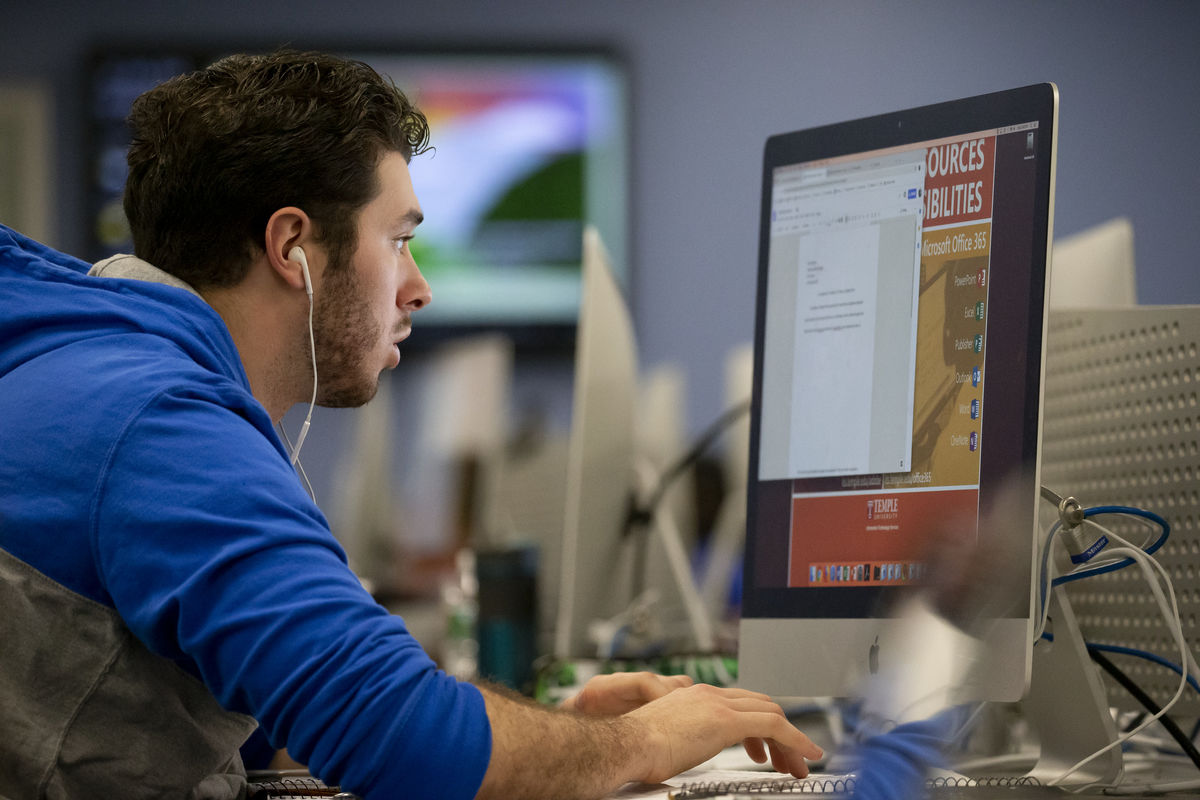 The TECH Center is one of the largest university computer centers in the nation. (Ryan S. Brandenberg)
The TECH Center
It goes without saying that the TECH Center is a quintessential part of your Temple experience. Hit the TECH for some early- and late-night study sessions, and make sure to try and secure a seat early during finals week.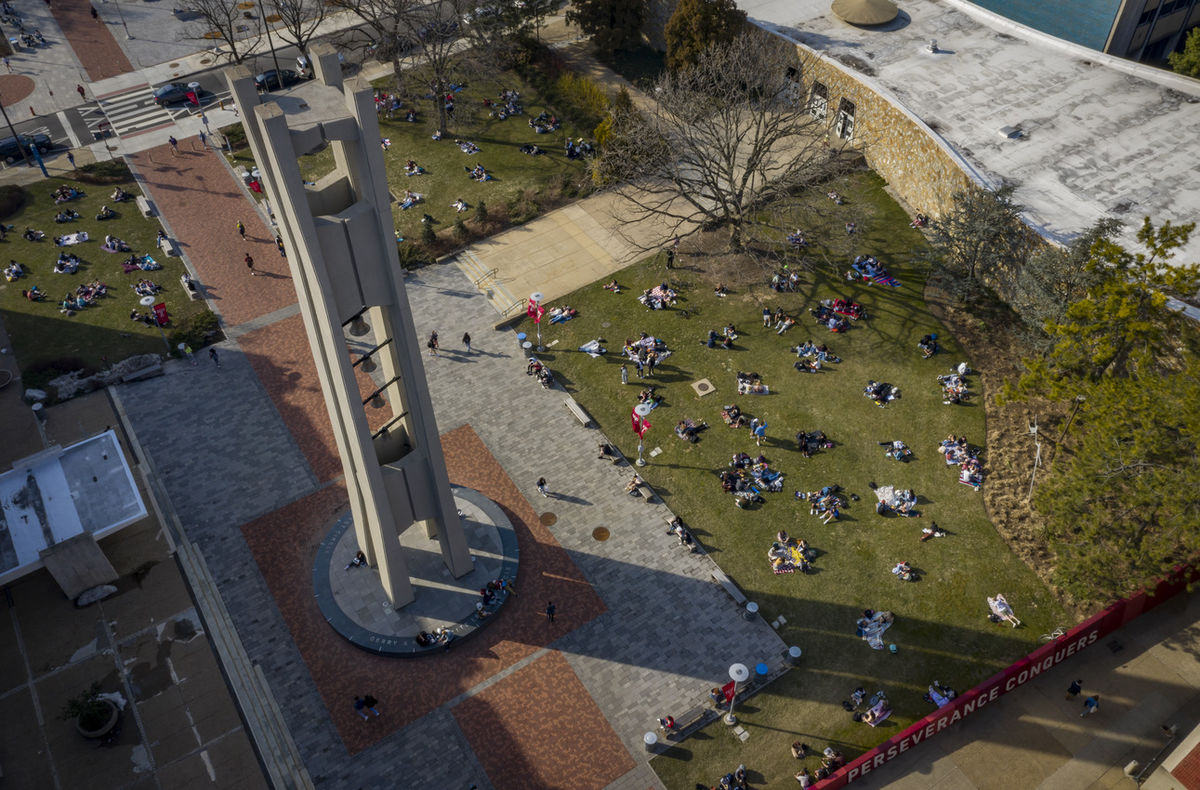 This enduring Temple icon serves as a gathering place and event hub. (Photo by Betsy Manning)
The Bell Tower
The Bell Tower is undoubtedly one of the pieces of architecture that captivates you the first time you walk through the heart of campus. Whether you're sitting beneath it on Beury Beach on a nice day or simply admiring it on your way to class, you'll truly feel a sense of place (and pride) when you look up at the Bell Tower.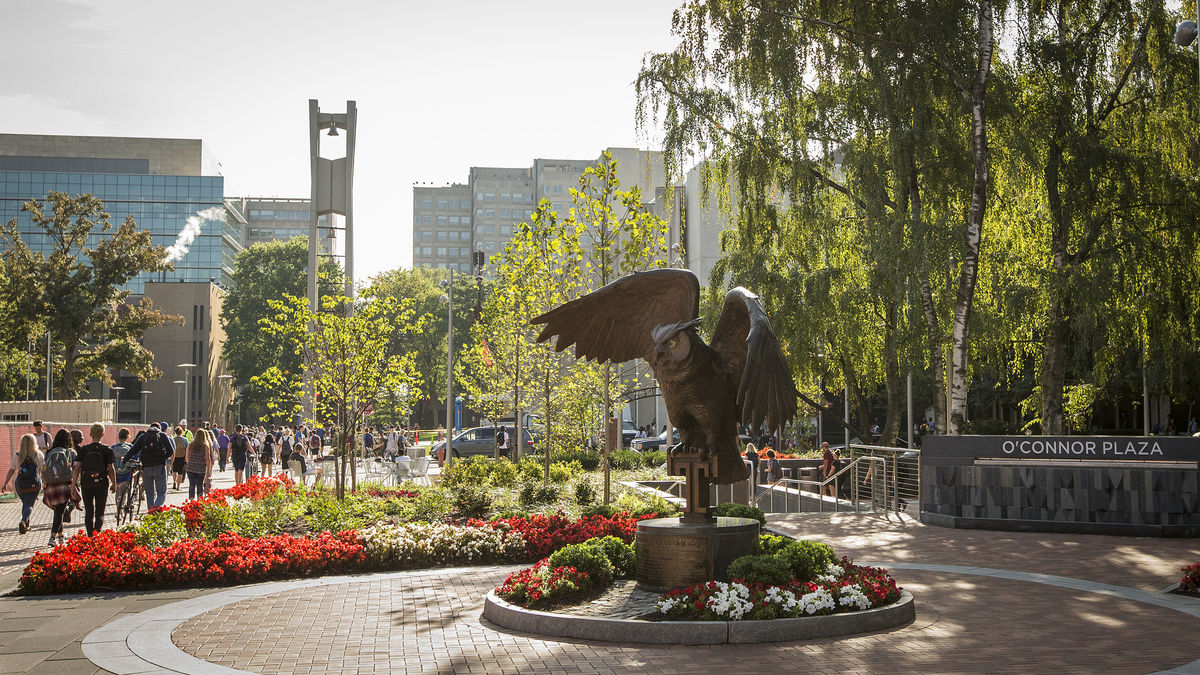 An imposing bronze owl oversees the hustle and bustle of campus life. (Photo by Joseph V. Labolito)
Founder's Garden & O'Connor Plaza
Trust us, you'll want to snap one of your first pictures in front of the Owl statue at the O'Connor Plaza, a campus classic. The owl will serve as a wise, watchful eye as you embark on the next four years.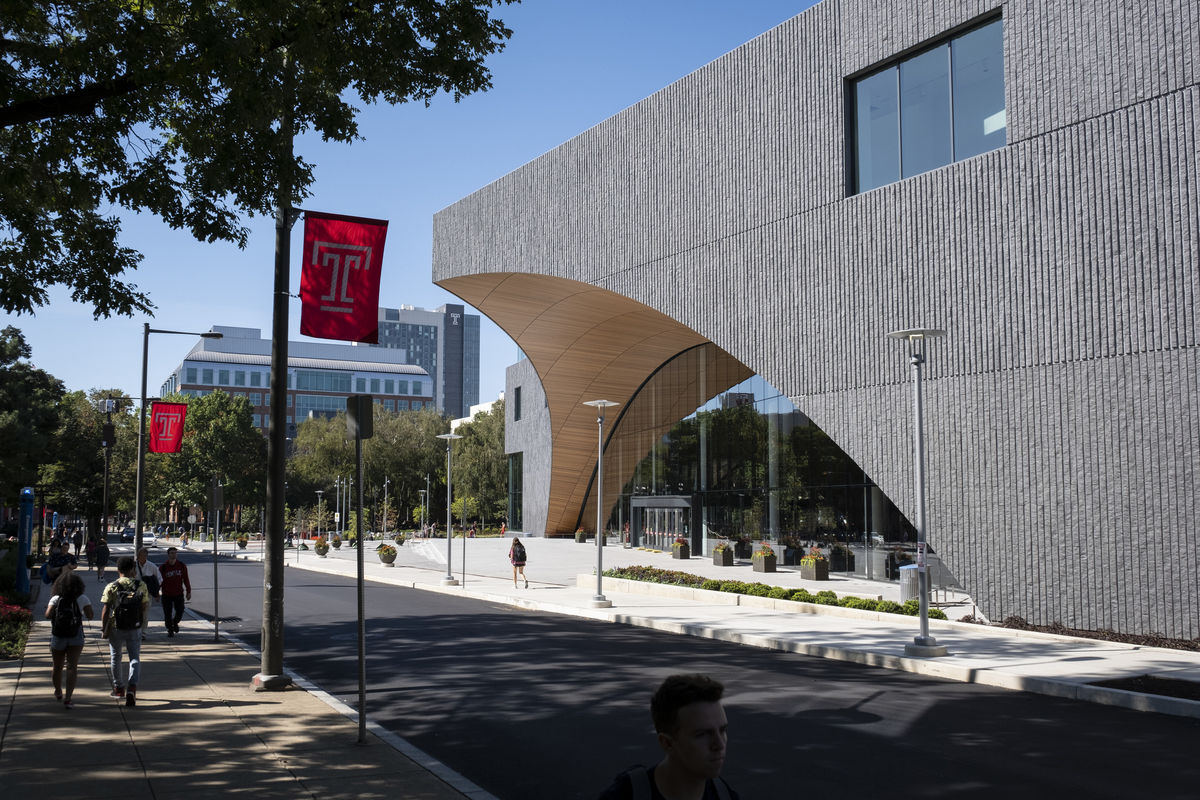 An architectural marvel, the library can be found at the heart of Main Campus. (Photo by Joseph V. Labolito)
Charles Library
Although Charles Library has only been here since 2019, it's already become a go-to spot for those late-night study sessions and a place of relaxation, with the tables outside to soak up the sun in the heart of Main Campus. Stella's Café was always amazing for a morning (or afternoon… or evening…) pick-me-up.
A classic collegiate building and home to the Office of the President. (Photo by Betsy Manning)
Entrance to Sullivan Hall
Walking past the entrance to Sullivan Hall is like walking through a college pamphlet in real life. The entrance always looks picturesque—in the fall, the orange and red leaves always represent the change of seasons and in the spring the flowers are blooming. With the huge Temple flag flying out front, it's hard not to feel a burst of Temple pride every time you pass by.


The historic gate on Polett Walk serves as a campus entrance on Broad Street. (Photo by Betsy Manning)
Polett Walk Gate
Last, but not least, we have Polett Walk. Walking through the Polett Walk gate always feels like a symbolic gesture. It's where you're greeted with a huge Temple banner during orientation that reads: "Temple University welcomes you and your family." It's also where you'll walk through at the end of your college journey. But now that you're officially here, we can't wait to see what you'll do.

Discover these spots by navigating the map below.
Sincerely,
Temple

P.S. Share your campus pride by visiting these landmarks and tagging us on Instagram or Twitter at @TempleUniv using the hashtag #TempleTraditions. We can't wait to see you, Owls!