Posted
September 10, 2021
Your guide to self-care on campus: 2021 edition
Find ways to thrive with Temple's mental health resources.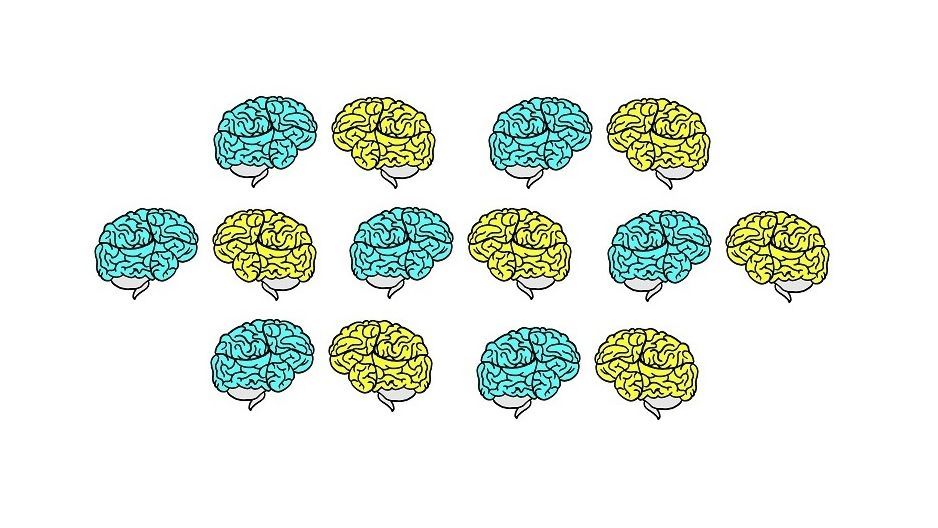 Welcome to the fall semester! Despite a global pandemic, you made it. But how are you? Even though (or maybe, ironically, because) things are starting to get back to somewhat normal, it can all be a little overwhelming. Establishing a healthy routine and practicing good habits will come in handy as we begin our recovery process. Before you get too busy with your classes, get acquainted with the well-being resources on campus to help you thrive. 
Your first stop should be the Wellness Resource Center (WRC). Their team of experienced professionals are dedicated to helping you find balance, calm and community. While the WRC works really hard to meet student needs especially during the current pandemic, it's important to note that they do not offer counseling or psychological services. 
Take this online mental health screening to help determine if you should connect with a mental health professional. If you decide that you need more support, don't hesitate to reach out to Tuttleman Counseling Services to access counseling and psychological services. If you're not sure what's best for you, definitely start with WRC. They can listen and refer you to the resource that will be most helpful. 
Keep reading to see all the great events, opportunities and services available to you.
Wellness Resource Center
This year, programs are a blend of virtual and on-campus. Explore ways to cultivate a better sleep routine, manage stress and strengthen your skills in helping a friend in crisis. These are just a few of the topics you can check out through WRC programming. You can stop by the office for print resources, free safer sex supplies or to set up a wellness consultation. HIV testing is currently on hold here, but you can still get a rapid HIV test at Student Health Services.
 
Get More Involved
By getting more involved with the center and its work, you'll be able to promote general well-being across the Temple community and help shape the center's programming so that it really resonates with fellow Owls. The WRC makes that easy through the HEART Peer Educator program.  
HEART Peers lead crucial conversations on campus, and the confidence and experience you will gain in public speaking, community organizing, and event and program planning is the cherry on top. Once you become a Peer Educator, you can apply for paid positions within the WRC as well. Learn more about the steps of becoming a Certified Peer Educator.
Tuttleman Counseling Services
Tuttleman Counseling Services (TCS) offers mental health support to all currently enrolled Temple undergraduate, graduate and professional school students. An informal yet professional atmosphere provides students with a safe space to seek help. Assistance is confidential and free of charge.  
TCS is offering the following counseling services remotely at this time. 
Remote group counseling
If you aren't ready for individual counseling or just prefer to work alongside fellow Owls, group counseling is an option that can help to normalize your experience and reduce loneliness. Develop self-awareness, learn new skills and connect with others through group sessions led by knowledgeable therapists. 
Skill based therapy groups
Learn and practice various skills like self-compassion, letting go and authenticity in these semester-long, 50-minute sessions to develop psychological well-being. 
Yoga and meditation groups
Yoga and meditation are highly effective tools for reducing stress. Breathing exercises, yoga poses, meditation, mindfulness and relaxation are included in each class. Side effects may include an increased ability to focus, self-soothe and respond more effectively to uncomfortable situations. 
Find out more about the weekly yoga classes appropriate for all levels. . 
Interpersonal Process Groups 
Share and connect with peers in groups based on different topics including autism, body image, family, LGBTQIA+, sex and love, and substance abuse. 
Interpersonal process groups require prescreening and registration. Members are asked to commit to attending for the full length of the group. Learn more about Interpersonal Process Group Therapy and how to access this resource.
TCS also offers 
Individual Counseling
Individual counseling is beneficial for a host of reasons. Work cooperatively with a Tuttleman counselor to address your concern and create realistic goals for feeling better. Students generally have weekly visits but you can be seen more or less based on your needs.
Don't worry, confidentiality is paramount at Tuttleman. No one outside of TCS counselors would have access to your counseling records without your written permission.  
Psychiatric Services
These services include psychiatric evaluations, medication consultations and short-term individual psychotherapy.  To access psychiatric services, you must first register for an initial assessment and meet with a clinician (Registration is open Monday through Friday, from 10 a.m. to 1:30 p.m.). 
Referrals
If you feel more comfortable receiving counseling off campus or need specialized services not offered by TCS, you can request a referral. 
Learn how to access TCS services.
Remember, face coverings are required when visiting any campus buildings.
—Lauri Kochis and Kim Fischer