5 things to know about the Student Center
There's more to the Student Center than the bookstore and your favorite lunch spots. Learn more about what fun activities and important resources are there, too.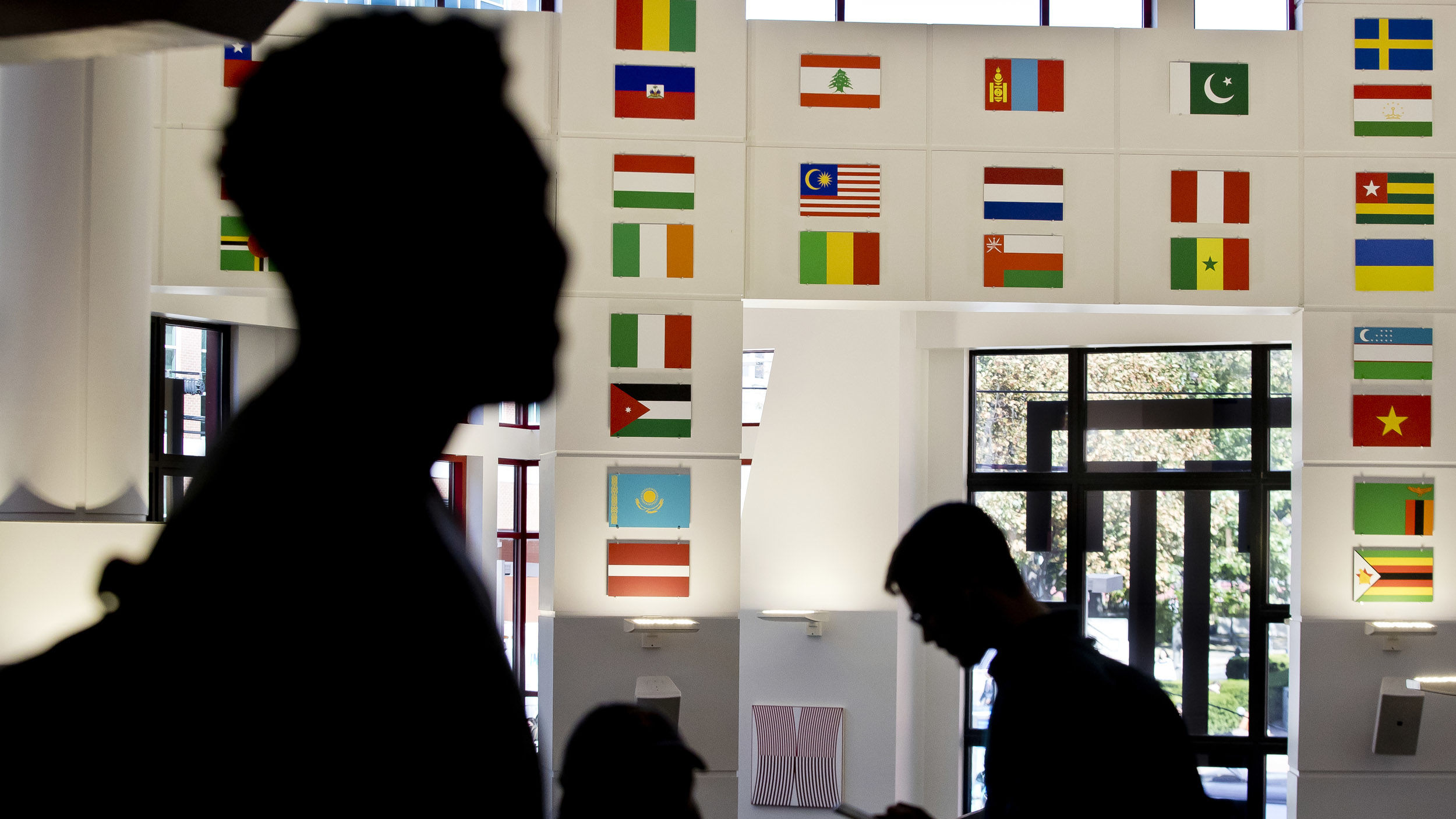 There's a lot going on at the Howard Gittis Student Center—so much so that it can be hard to know about everything. We all know it's a go-to spot to eat (hi, Saladworks!), get caffeinated (hi, Starbucks!) and get your books for class (love you, bookstore!). Nutshell's here to help with all of the other stuff that the Student Center houses, from fun activities to do with your friends to important resources that can hopefully make college life a little easier. 
Game Room 
First Floor, Student Center South  
Here students can try their hand in games like ping-pong, pool and air hockey for $2.50 or less per hour. Concessions are also sold and all board games and foosball are free to play. 
There's a loyalty card available, too, so if you're a big games person, you can earn free play. Student organizations receive a discounted rate on Saturdays, so your entire group can get together and play. 

The Reel Cinema
Lower Level, Student Center South 
This theater hosts five or more movies per semester, six showings of each film. Tickets are $4 for anyone, and only $2 with a Temple ID. It wouldn't be a movie theater without popcorn and other treats—the concession stand has you covered. 
Also, the theater is available for academic departments, student organizations or outside groups to screen films or use the space for presentations. 
The Graphics Media Center (GMC)
Lower Level, Student Center North
Go here for all of your graphic design and printing needs. Student designers can help produce anything you might need, from posters, logos and stickers to business cards, resumes and more. Also, the center can help with laminating, scanning and printing. 
Cherry Pantry
Room 224A
Owls never have to go without getting their basic needs met. All students are welcome to visit Cherry Pantry to stock up on nutritious food in a time of need. There are also personal hygiene supplies available. Bring a reusable tote bag to receive a bonus point item.
Interested in supporting Cherry Pantry and helping other students? Donations are always welcome and appreciated. Check out their Amazon wishlist.
Supply Swap Shelf 
Lower Level, Student Center North (next to the Office of Sustainability)
Here you can leave or take gently used items, such as binders, backpacks, books and other supplies. Sometimes there's even things like coffee pots and home items.

Learn more about the Student Center and its offerings. And be sure to follow @tustudentcenter to learn about prize tables, programs, Free Popcorn Friday and more.