Creating moments of comfort over winter break
The Wellness Resource Center's Liz Zadnik and Janie Egan share some strategies for balancing our mental wellness over the holidays.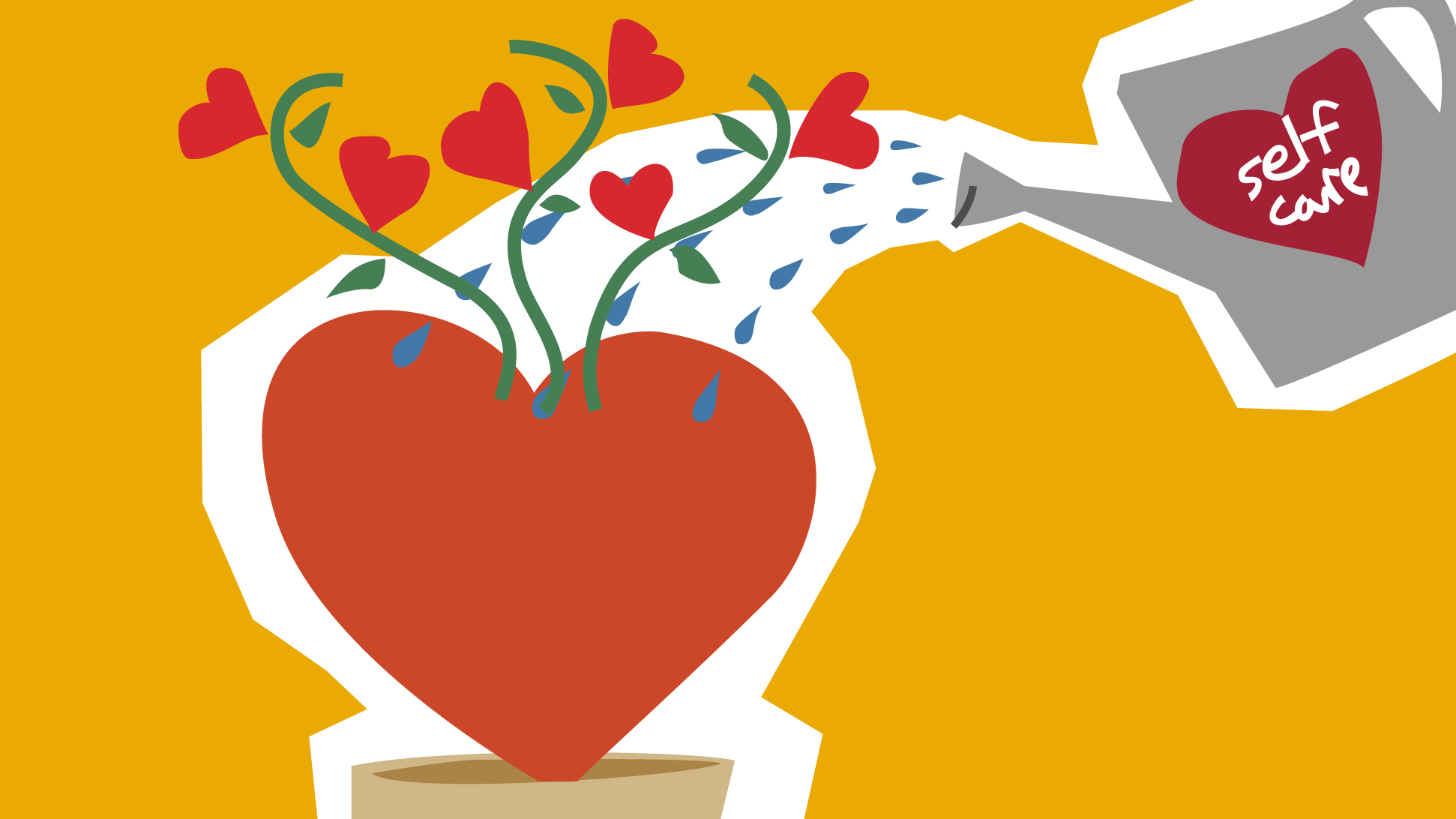 Wrapping up the semester and preparing for winter break—especially after a semester of change, loss and uncertainty—can bring a lot of emotions to the surface. Routines we've relied on are shifting, friends we've come to depend on may have somewhere else to go and complicated feelings around returning to our families of origin may be converging.
"The holidays bring with them a lot of memories and sometimes high expectations," said Liz Zadnik, associate director of the Wellness Resource Center.  "They can be a source of relaxation and relief, and also bring up some stress and anxiety—especially when they follow a year full of national crises, worldwide emergencies and personal loss."
"Many of us criticize ourselves harshly, especially when we're navigating difficult circumstances," said Janie Egan, mental well-being program coordinator at the Wellness Resource Center. "Self-compassion is one way to work with that. It's about trying to treat ourselves the way we would treat a good friend going through the same thing, with kindness and understanding."
Mental health and well-being is experienced uniquely for each individual. Here, we offer a few ideas for finding calm, connection and comfort over the break and beyond.
Recognize, Allow, Investigate and Nurture your feelings—all of them. This mindfulness practice—RAIN, for short—creates a path for handling difficult or overwhelming emotions. Giving our feelings the time they deserve will help us practice self-compassion.
Give yourself permission to set boundaries around social media, news and discussions of current events. It's OK to set mindful goals around consuming media when it feels stressful or upsetting. Taking breaks from the media doesn't mean you don't care. Set time limits or decide what kind of content would be helpful to prioritize.
Practice "both-and" thinking to offer yourself space for complexity, perspective and growth. Holding multiple things as true or valid can help us feel relief from the pressures of being or choosing "either-or."
Self-care routines help us all show up fully to all that we care about, yet are often the first things sacrificed when we experience life transitions or start to feel busy or stressed. Consider how you can recreate some campus routines at home.
If it feels safe to do so, talk openly with your family members about mental wellness and self-care practices. What activities could you do together that would create a culture of well-being? Some examples could be movement outside or around the neighborhood, such as taking a walk as a family, or gratitude check-ins first thing in the morning, perhaps over coffee.
Students are able to access campus-based resources—such as Tuttleman Counseling Services and the Wellness Resource Center—during the academic year and summer semesters. When students are home in between semesters, there are a number of national call and text lines that could support well-being.
Crisis Text Line offers free, 24/7 high-quality text-based mental health support. Text SHARE to 741741. International students can access services through WhatsApp and this international database of helplines.
The Lifeline is a 24/7, year-round confidential crisis line for anyone in suicidal crisis or emotional distress: 1-800-273-TALK.
The Trevor Project is the world's largest suicide prevention and crisis intervention organization for LGBTQ youth: 1-866-488-7386.
The National Domestic Violence Hotline offers support, resources and hope for anyone affected by intimate partner violence: 1-800-799-7233 or text START to 88788.
The National Sexual Assault Hotline offers support and connects individuals to local sexual violence support services: 1-800-656-4673 or online chat.
—Liz Zadnik and Janie Egan