Degree: MFA, Sculpture, Tyler School of Art, 1978
Occupation: Master mover
Location: Philadelphia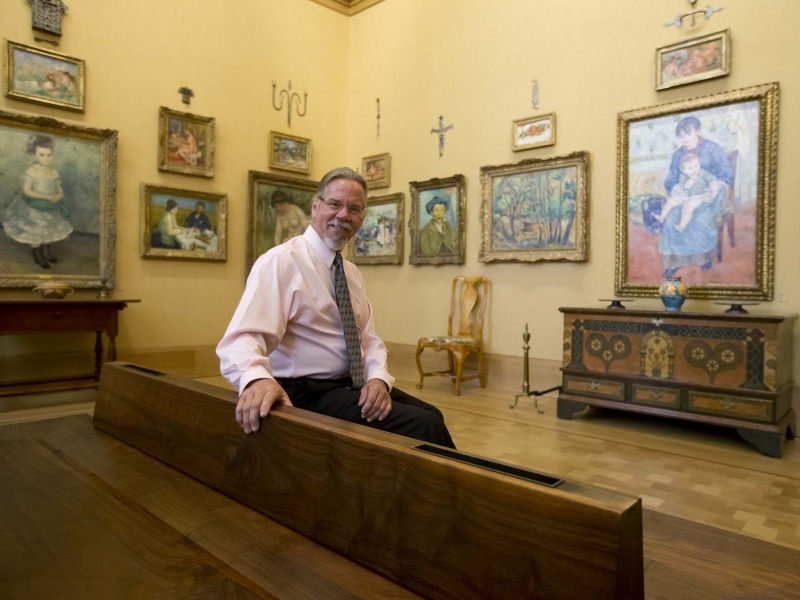 Story by Tommy Rowan, SMC '11
Having an entire collection of priceless, irreplaceable art in one's hands might unnerve even the most stoic among us. But it is an everyday occurrence for Hal Jones, TYL '78, founder of Atelier Art Services & Storage, which specializes in transporting world-renowned artwork.
For the most part, he does not let the pressure get to him. "But now and then, I'll have funny dreams of just standing on top of a bunch of crates, and they're wobbling back and forth and falling over," he says. "Then I know it's time to take a break."
In 2011, Jones managed moving the famed art collection of pharmaceutical magnate Albert C. Barnes—estimated to be worth more than $25 billion—from its longtime facility in Lower Merion, Pa., to a new museum on Benjamin Franklin Parkway in Philadelphia.
Moving the Barnes collection was complex. The team at Atelier spent months designing the route and packing materials for more than 4,000 works of art, including pieces by Vincent Van Gogh, Pierre-Auguste Renoir and Paul Cézanne.
One of the most imposing pieces was Henri Matisse's The Dance, commissioned specifically for the Barnes Foundation in the 1930s. It is a 600-pound, three-paneled mural on canvas, and to transport the work to its new home, the team rented the largest tractor trailer in the U.S. That move alone took two days and was done entirely by hand, as opposed to using a hydraulic lift that could malfunction.
After graduating from Tyler, Jones worked in the packing and installation department in the Philadelphia Museum of Art, where he learned to pack and stow invaluable artwork.
Jones used the skills he honed at the museum to start a company that would allow him to both revel in the art he loves and support his family.
"Moving priceless artifacts made me nervous at first," he says. "But you get over that really quickly."
Moving the entire Barnes collection took more than a year and a half, but for Jones, it was the opportunity of a lifetime. He calls it "the most incredible collection we'll ever move."