Temple's ILC 2021 offered students strategies for being heard beyond a hashtag
The conference encouraged students to examine their personal values and influence positive change.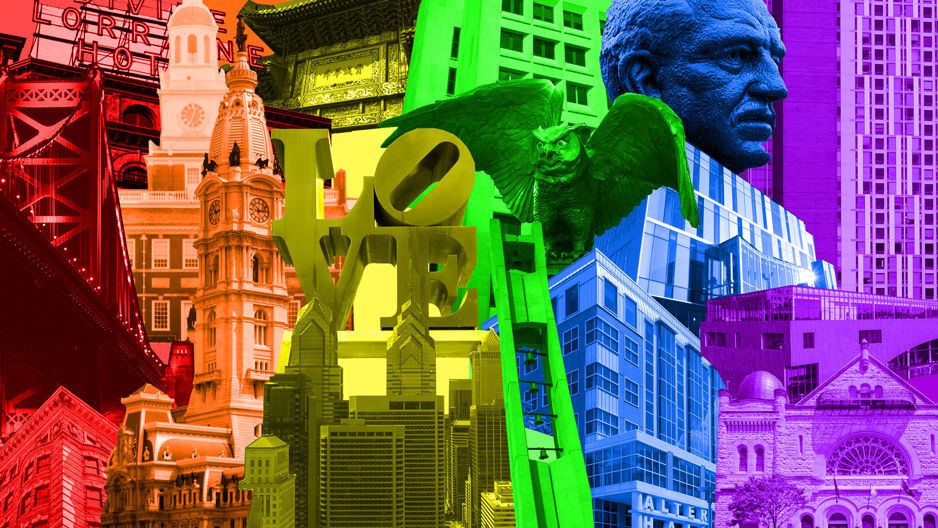 Each year, Temple's Office of Leadership Development holds its Inclusive Leadership Conference (ILC). 
And this year was no different. 
Except for … well … everything. 
In 2020, the event—the largest annual student leadership conference in the Philadelphia area—drew roughly 400 to participate in 24 sessions over the course of one afternoon.  
Held virtually for the first time, ILC 2021 welcomed more than 500 participants from colleges and universities across the region to 14 sessions over a three-day period, Feb. 4–6. The Socio Virtual Event Platform that hosted the conference gave attendees the ability to create profiles, chat with each other, play games, watch videos and more. In all, the platform tracked more than 200,000 engagements over the entirety of the conference.
But, in addition to taking place online, this year's conference was different for another reason. It followed the nationwide racial reckoning and monthslong Black Lives Matter protests in response to the deaths of George Floyd, Brianna Taylor, Ahmaud Arbery and so many more lives lost at the hands of police.
"This school year leading up to the conference, I had never seen so many students so connected, so energized and so activated," said Tania Irwin, program director for the Office of Leadership Development. "From protests to cleanups, students were calling and emailing the office asking about projects that they could be involved in, but also, they had this question: 'Am I doing enough?'"
That question led to the theme of the 2021 conference: #More than a Hashtag. According to Irwin, it's a nod not just to the spotlight that social media platforms have been able to cast on the goals of social justice movements, but also to the notion that meaningful change requires more than the simply posting or reposting a hashtag.  
 
"It's about creating a common language around advocacy, activism, allyship and what these terms mean," she explained. "But also how can we encourage students to share their voices beyond social media and explore their own personal values."
If you're wondering what personal values have to do with leadership, then you may be missing the point.
"The idea that leadership is a position is a common misperception," Irwin said. "In our office, we say leadership is a process, an exchange of influence. We have this model of authentic transformational leadership, which is the idea that by being who you truly are, you can impact the world."
Throughout the conference sessions, participants were encouraged to explore their own personal leadership values and the impact of identity on leadership. Session leaders shared best practices for leading with ethics and inclusiveness, and attendees walked away with strategies and tools to demonstrate inclusive leadership within their own campuses.
Notable speakers at the conference included Paralympic Silver and Bronze Medalist Chuck Aoki, Director of the UCDavis LGBTQIA Resource Center Monae Roberts and former NFL linebacker turned activist and author Emmanuel Acho.
As a world-class athlete and a person born with a rare genetic disorder resulting in the use of a wheelchair, Aoki explained that life can be full of unknowns, but it's all about how you manage, compensate and adjust to these challenges. Many situations that cause distress also make us feel helpless or powerless, he said. But in those times, it's important to consider what we can control and take action there. That can help us adapt to the rest of the situation and maintain a positive mindset.
In her talk, "Embodied Truth: Closing the Gap Between Aspiration & Liberated Living," Roberts encouraged listeners to explore what keeps them from acting on their principles. So often, who we aspire to be is not quite who we are, she said. Often, it's fear—fear of rejection or retaliation—that hinders well-intentioned allies and accomplices from showing up for social change. She said the first step is to look inside yourself and acknowledge your fear.
Acho presented the conference's keynote address. The son of Nigerian immigrant parents, Acho grew up in Dallas, was drafted into the NFL by the Cleveland Browns, and later played for the Philadelphia Eagles. He is now a Fox Sports analyst and the creator of the ongoing online video series Uncomfortable Conversations with a Black Man and author of a book by the same name.
He believes uncomfortable conversations are a way to bridge the racial divide. "You can go fast alone, but far together," he said.
According to Acho, when segregation was outlawed, it was the wrong approach. Instead, he argued, they should have mandated integration, and now we each have to make that a personal mandate—a mandate we make part of our own lives.
 
When someone from the Chat asked Acho, 'How can we move forward when there are folks who maybe aren't interested in making change or helping out, etc.,' Acho responded with an apt academic metaphor: 
"It's like we're all in a group project together and we have to get an A. Some people might do less than others, some might be tired, but it's really important that we get an A on this assignment."
View selected recordings from ILC 2021, in addition to other leadership development materials, at tuleadlab.com.