Resources for leading diversity
Learn how to facilitate meaningful change by advocating for yourself and others.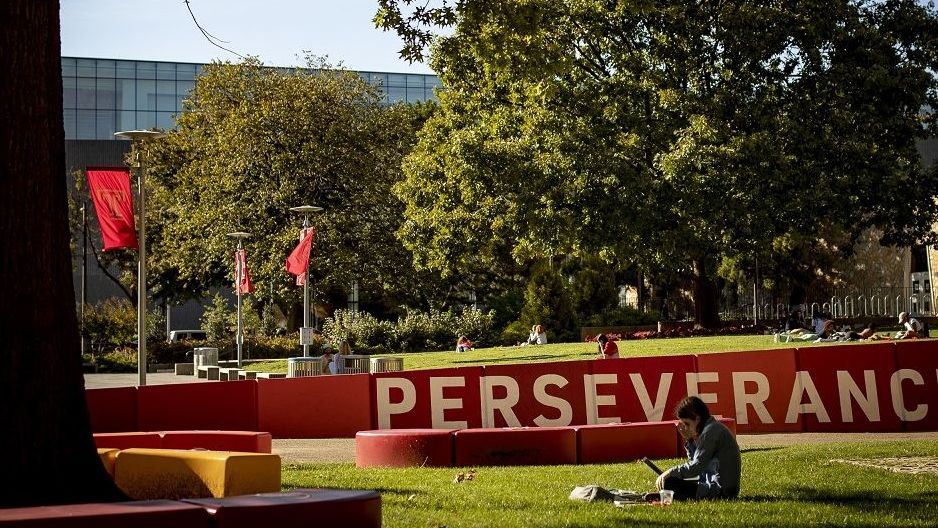 Take advantage of resources and training sessions. 
Temple's Office of Institutional Diversity, Equity, Advocacy and Leadership (IDEAL) offers a range of diversity education resources, from facilitated group conversations with peers to training on how to lead discussions around diversity and inclusion. Through IDEAL, you can request workshops for your campus group on a number of topics, such as how to create an inclusive work environment or how to respond to implicit or unconscious bias. You can also check out their podcast, IDEAListic, which takes on the complexities of diversity and inclusion.
Tuttleman Counseling Services and the Wellness Resource Center are both well-being resources with virtual options and online tools available at any time.

Speak up for yourself, your peers and your community. 
If you believe you have been the victim of racial discrimination or harassment at Temple, you can contact our Equal Opportunity Compliance office, which is the focal point of Temple's institutionwide efforts for equal opportunity, equal access and affirmative action. 
Temple's Office of Ethics and Compliance operates an Ethics and Compliance Helpline. The helpline is a 24-hour, confidential communication channel hosted by EthicsPoint. It provides a resource for confidentially asking questions or submitting reports relating to violations of applicable law or university policies, standards or procedures. You can submit reports confidentially or anonymously online or by phone 24/7, 365 days a year.
If you've observed what you believe to be discrimination or harassment happening to someone else, these resources can also help you. If you see something, say something. 
Beyond our campus community, make an impact by speaking to your elected representatives. In Philadelphia, five Owls sit on City Council and Malcolm Kenyatta, KLN '12, is a representative in the Pennsylvania House of Representatives.
Familiarize yourself with terminology and LGBTQIA+ services.
It's important for us to respect and affirm each other's identity. New terms have emerged to help us better communicate and accurately reflect the spectrum of gender and sexuality in our conversations. In our Office of Diversity, Equity, and Inclusion, IDEAL has crafted a guide to help you understand these concepts and support your LGBTQIA+ identifying peers.
Here you can also learn about gender inclusive housing, trans health resources, LGBTQIA+ organizations, and more resources for our queer community. We also provide ways for students to change their preferred name, even if not legally officalized.
Other Philadelphia resources include the William Way LGBT Community Center, the Attic Youth Center and the Mazzoni Center, among many more.
Address gender-based violence.
When harm is inflicted on others, it can leave lasting damage to a person and may severely affect their physical, mental and emotional well-being. Temple's Title IX Office works to reduce the risk of sexual and gender-based harm at Temple and provides assistance to those who have been affected. 
There are several ways to report these incidents, but you can also speak with Andrea Seiss, Title IX coordinator, about alternative healing and accountability options.
Know disability resources.
Disability Resource Services (DRS) provides accommodations students may need to thrive. DRS connects you to accessible housing, academic accommodations, assistive technology, scholarships, alternate format materials and other student services based on individual needs. The office currently hosts virtual drop-in sessions for any DRS related questions. Once students feel ready, they can formally register via the office's portal.
Interested in peer mentoring students who use DRS services? Consider joining SHOUT (Students Helping Others Understand Temple), where mentors are connected with students in need of support.
Engage with diverse exhibits and artistic expressions.
See the Charles L. Blockson Afro-American Collection's Black Lives Always Mattered! exhibition from home. This exhibit celebrates African Americans in Philadelphia in the 20th century. The artwork was on display at Charles Library and will be published as a graphic novel next year.
Sofiya Ballin, KLN '14, is the award-winning journalist who created Black History Untold, a narrative series that demonstrates the importance of black history through personal stories. 
Adrienne Shaw, associate professor in Temple's Department of Media Studies and Production, is the founder of the world's first-known LGBTQ+ Gaming History catalog.
Andrea Pippins, TYL '02, '09, created I Love My Hair, an adult coloring book that empowers women to love and embrace the shape and texture of their hair. The concept grew out of a campaign Pippins worked on in graduate school that encouraged African American women to feel confident about their natural hair. She also illustrated Young Gifted and Black: Meet 52 Iconic Talents from Past and Present and promotional materials for Blackstar Film Festival, which was founded by Maori Karmael Holmes, TFM '05. The annual festival showcases films by people of color and indigenous communities around the world, and will be held later this summer.
In honor of Black History Month last year, Timothy Welbeck, civil rights attorney and assistant professor, recommended books, movies and TV shows that serve as a starting point for explorations of Black history.
Support black-owned businesses, especially those that are alumni-owned. 
Our friends at Visit Philly compiled a comprehensive list of black-owned businesses in Philadelphia, and we've got a few favorites of our own: Amalgam Comics & Coffee House from Ariell Johnson, FOX '05; B'Ella Ballerina Dance Academy from Roneisha Smith-Davis, EDU '12; and Uncle Bobbie's Coffee and Books from Klein College of Media and Communication Professor and Steve Charles Chair in Media, Cities and Solutions Marc Lamont Hill, EDU '01.
—Nick Eiser and Samantha Krotzer