Once an Owl, always an Owl
Calling new grads: Here's your ultimate list of alumni resources.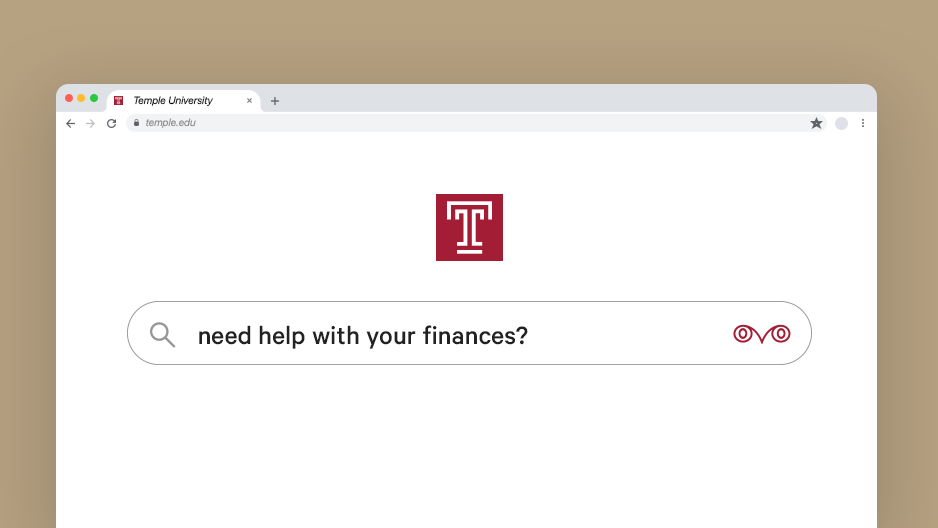 You're graduating, now what? Just because you're leaving the nest doesn't mean Temple isn't still going to have your back! Whether you're looking for career-launching opportunities, ways to network with fellow Owls, or just want to stay in shape, you'll find everything you need, thanks to Temple's abundant alumni resources.
Career services after graduation
You may have used Temple's plethora of career resources for current students, but did you know these resources are still available to you even after graduation? Through the career center, recent grads can explore their options, connect with opportunities and even develop personal brands!
Handshake, Temple's job and internship portal, remains available for graduates, and employers looking for recent graduates will post opportunities.
Connecting with other alumni
With thousands of students joining the ranks of our alumni every year, opportunities abound in Temple's alumni network, and Temple has made it easy for us all to stay connected with one another. The Temple University Alumni Association hosts career fairs where you can network with other alumni.
Owl Network is Temple's professional network, where you can connect with other alumni and current students to create professional connections! Find and connect with other Owls in your field, find job opportunities, and even seek career tips and advice!
Career coaching
While career services are available to current students, coaching services remain available five years after graduation. Make an appointment with a career coach who can help you identify your goals and help you create a realistic plan to achieve them!
There are so many potential paths you may take after graduation, and Temple is here to continue helping you on your journey. Whether you're looking for your first job, deciding on a career shift or even applying to grad school, Temple is here to help you develop a plan for your next steps!
Campus access
DYK? With a Temple alumni card, you can retain access to TUmail, TUportal, library resources, campus rec, university online resources and more! Request your alumni AccessNet account today. 
Charles Library remains accessible to all alumni with an alumni card. Your card enables library database access and the ability to check out materials. You can also consult with Temple's librarians and access archives! Find more information.
Through TUportal, alumni retain access to many of Temple's online and software resources. Office 365 and Adobe Creative Cloud remain available for a year after you graduate!
Campus Rec keeps your healthy lifestyle on track by offering cost-effective memberships for alumni, spanning from single semester, summer or annual access. 
You can also use your TUmail to create accounts on the following platforms:
Jobscan (Optimize your job applications to get past resume robots!)
CareerShift (Find and store job listings)
CandidCareer (Find Temple alumni career videos to explore career paths!)
Last, but not least, finances
iGrad, a free online resource, is your go-to for financial wellness. It provides tools and techniques for you to make informed financial decisions when dealing with budgeting, banking, credit card management and financial goals. Use this financial literacy platform as you navigate your financial journey and plan for the future.
—Corinna Boeck