Serving the American media from the Far East
Despite being a relatively small campus, Temple University Japan faculty members regularly lend their voices as expert sources throughout mainstream media outlets.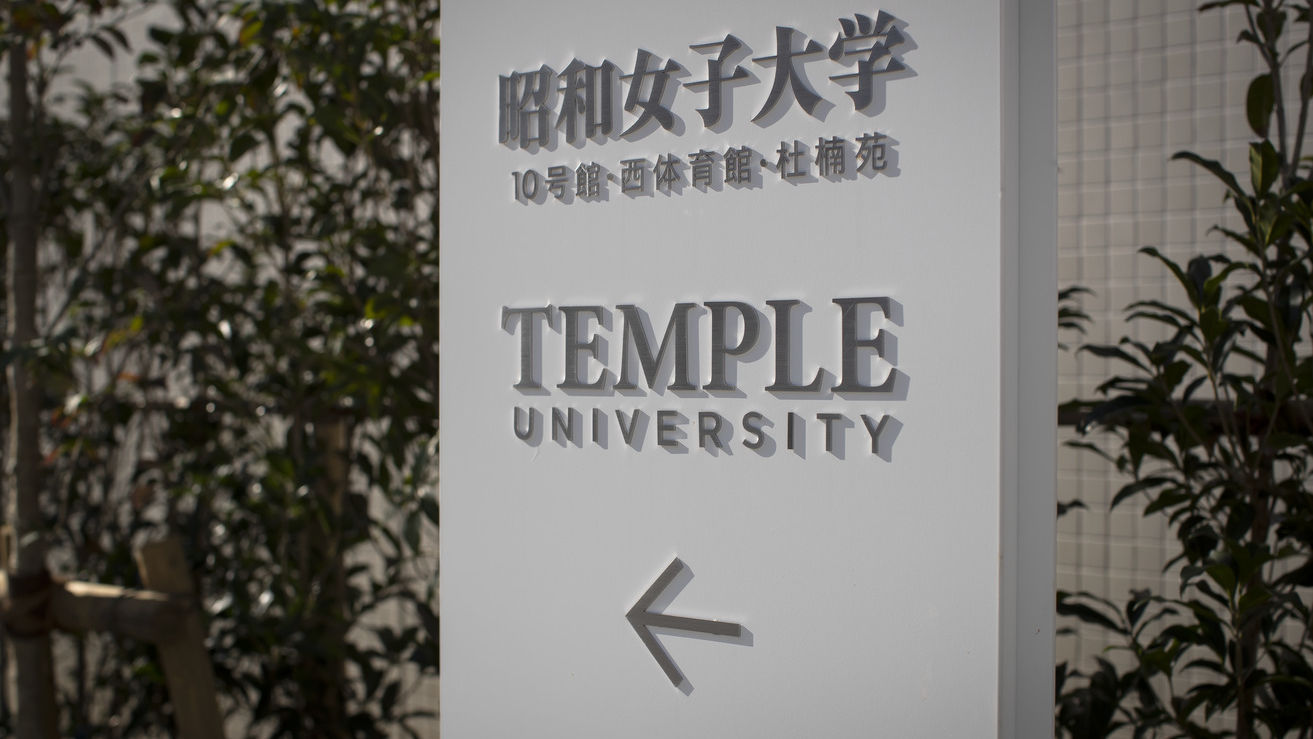 Prior to starting as a faculty member at Temple University, Japan Campus (TUJ), James Brown knew one thing about the institution: The campus found itself mentioned in the news media a lot.
"Before I knew really anything about the institution I knew about Jeff Kingston because of his visibility within the media," said Brown, an associate professor of political science at TUJ. "So absolutely, that's encouraged me to try and somewhat follow in his footsteps."
Founded in 1982, TUJ is the oldest and largest foreign university in Japan. The school has a little over 1,500 full-time students and more than 200 full-time and part-time faculty members in total. 
For an institution of higher education, it's relatively small, both in terms of students and faculty, but its presence in mainstream media is considerable. Ayako Morohoshi, director of the Communications and Marketing Support Department at TUJ, notes that the school was mentioned in the media more than 300 times last year, mostly due to the commentary of the school's expert faculty members.
A big reason for that is Kingston. The director of Asian studies at TUJ, Kingston has been at the institution for more than 30 years and is one of the foremost English-speaking experts on Japanese government. On any given day, he is quoted within high-profile publications like The Guardian, the New York Times, the Washington Post, the Wall Street Journal, Financial Times and CNN.
Upon arriving at TUJ in the 1980s, Kingston started speaking regularly with the media. He hasn't stopped since.
"The one thing is that one media outlet runs an interview with you, and then the other ones see that, and then they want to interview you, so it tends to be a snowball kind of thing," Kingston said. "When it comes to working with the media, you have to respond quickly and I don't mind that. I open up my email, and if I get a question at 11 p.m. at night, I'll try to tap out something quickly. That makes a huge difference, and it's one of the reasons that they keep coming back to me. It's essential to provide context and draw on one's knowledge to help readers understand and connect the dots."
While he has not been at TUJ as long as Kingston, Brown has also quickly solidified himself as a regular in the news media. He has been quoted in the New York Times, the Financial Times, the Economist, the Wall Street Journal, BBC and other outlets. He also writes op-eds regularly for high-level outlets like Nikkei Asia, the Japan Times and the Diplomat. In fact, Brown and Kingston are among the most frequently quoted faculty members within the entire Temple University system.
Several other faculty members, such as Hiromi Murakami, Sachiko Horiguchi and Robert Dujarric, also regularly lend their expertise to assist the media. One of the reasons that reporters from American news outlets regularly reach out to TUJ faculty members is because of its status as an English-speaking institution located within a foreign country.
"By being an American university located within Japan, when journalists want to hear something about the East Asian region in English, they'll come to us," Horiguchi said.
The numerous media appearances make a major difference for TUJ. Each mention helps raise the profile of the institution and, by association, the profile of Temple University as a whole. Serving as an expert source for media takes time, especially when fielding the volume of requests that TUJ faculty regularly do. But according to Brown, it's just part of the job, and he wouldn't have it any other way.
"I suppose, what it comes down to, is what's the purpose of being an academic if you're just interested in gathering the information for your own benefit, that doesn't seem to make much sense that the whole purpose is," Brown said. "It's our responsibility to try and assist others to understand certain issues where they don't have the luxury of being able to spend the type of time on those topics as we do. This is why we're here."