Owltopia: An online 'meeting spot' for all things international at Temple
Say hello to a new globally minded online magazine that emphasizes the stories of Temple University's international reach.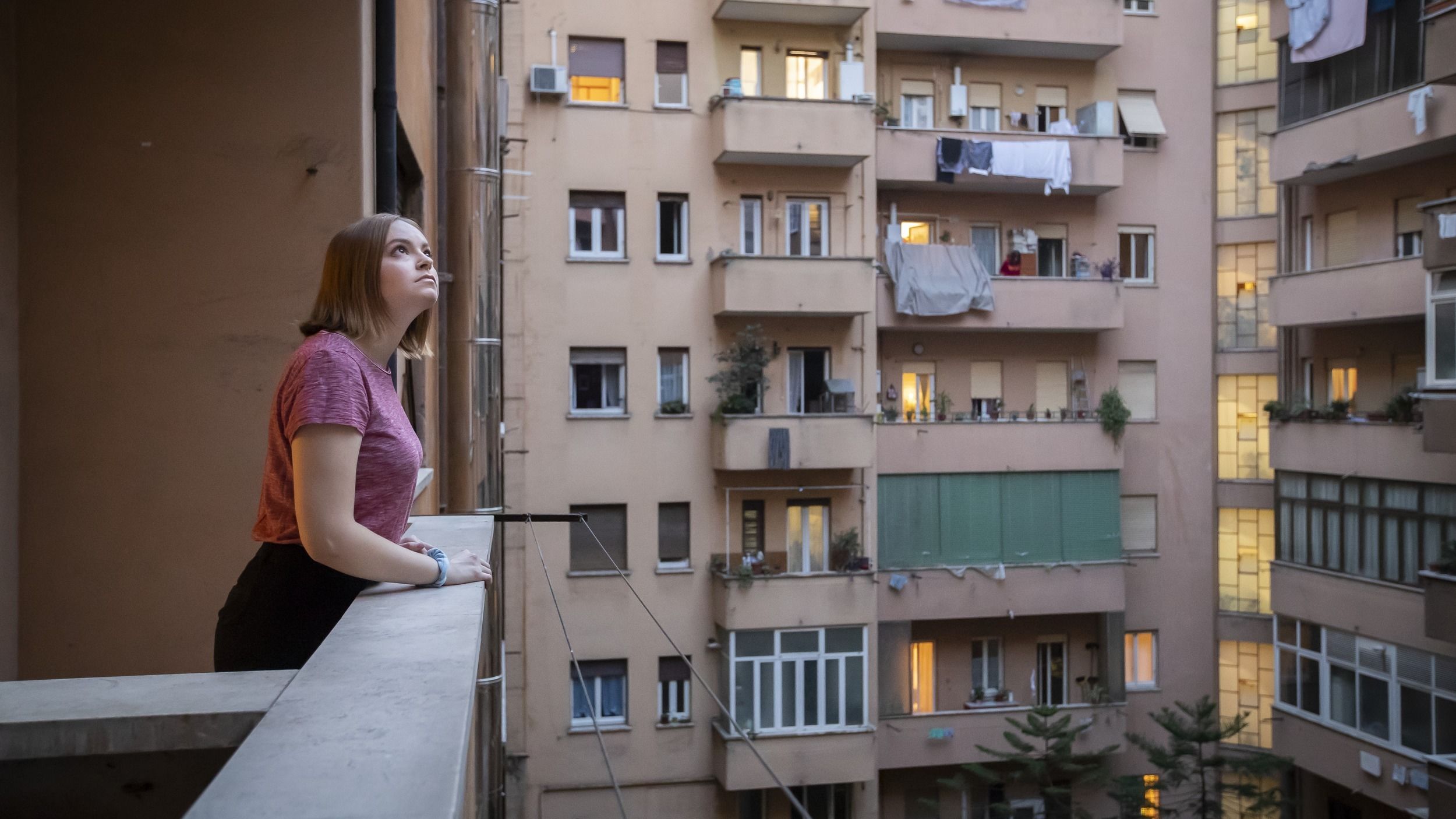 In March 2020, as Lisa Meritz and the Office of International Affairs magazine team put the finishing touches on the office's annual print offering, International Insight, a magazine offering a glimpse of Temple's global education commitment, she took a moment to reflect on the world as it was—deep in the midst of a pandemic, uncertainty around seemingly every corner.
"We finished [the magazine] and it was redesigned and beautiful, but then, when it came to distribution, there was no one on campus to distribute it to," said Meritz, laughing wryly at the memory.
So Meritz, the director of communications for International Affairs, gathered her team: Marketing Manager Rachel Jenkins; Marketing Coordinator Ivy (Hoa) Nguyen; Administrative Coordinator Ashley Phifer and Suzanne Willever, the manager of outreach and communication in the Education Abroad and Overseas Campuses Department. Together, they sketched out the very first stages of what would eventually become Owltopia.
Meritz said from the very beginning they viewed Owltopia as "a meeting spot for all things international," an online space where both domestic and international Temple students, as well as faculty and staff, could convene to discover what's going on in International Affairs and throughout the university.
Guided by the principles of sustainable thinking and student development, they leaned on the work of graphic-designers-to-be Harry Cen, Lisa Huang, Victoria Iannerelli and Taylor Zhu, along with a bevy of student writers. Temple's #YouAreWelcomeHere scholars wrote about their current projects and a number of other students have reached out with interest in sharing their experiences. 
And with that, Owltopia, Temple's newest international affairs hub created with current, future and past Temple students in mind, was born. Nguyen proposed the name, which is intended to capture the spirit of the magazine—combining the owl, which represents wisdom, knowledge, resourcefulness and courage, with an international Temple community that possesses those very same qualities.
Temple has an extensive history of sending students abroad, and of helping international students make our campuses their new home, but it's the opportunity to bring together all who are globally minded that has Meritz and her team so excited.
Ultimately, the magazine "extends [Temple's] reach," said Willever.
"An online magazine like this really allows our partners and students who are interested in studying in the U.S. to learn more about what life might be like at Temple, and how the university prepares students for future success," Willever added.
Moving the publication online made it much easier to connect Owltopia and other online projects, like International Affairs' #WhyUS campaign.
"Because of issues like COVID-19, and students' difficulties getting visas, it's been more of a struggle for international students to come here," Meritz said, explaining the genesis of the #WhyUS campaign. Her team conducted research to develop a list of the top benefits of studying in the U.S. and, more specifically, Temple. 
The team created a presentation, social media campaign, video testimonials and #WhyUS scholarships, which other universities can adopt and adapt. Similar to #YouAreWelcomeHere, which Temple started in 2016, the idea is that many universities banding together to promote a viral campaign have more power. (The #YAWH campaign became so successful that ultimately NAFSA: Association for International Education took over the campaign.) 
Now, in similar fashion, universities have begun to join #WhyUS and the campaign has gained the support of the International Trade Association's USA, A Study Destination.
The ability to link directly to the new #WhyUS campaign, and other efforts, reinforce the benefits of Owltopia's move online. However, a smaller print version of Owltopia is planned for the fall, but will direct readers to Owltopia's online presence.