International education association to spearhead #YouAreWelcomeHere campaign
The #YouAreWelcomeHere movement, sparked in 2016 with a viral video made at Temple, will be adopted by NAFSA: Association of International Educators in a move to further expand the campaign's scope and power.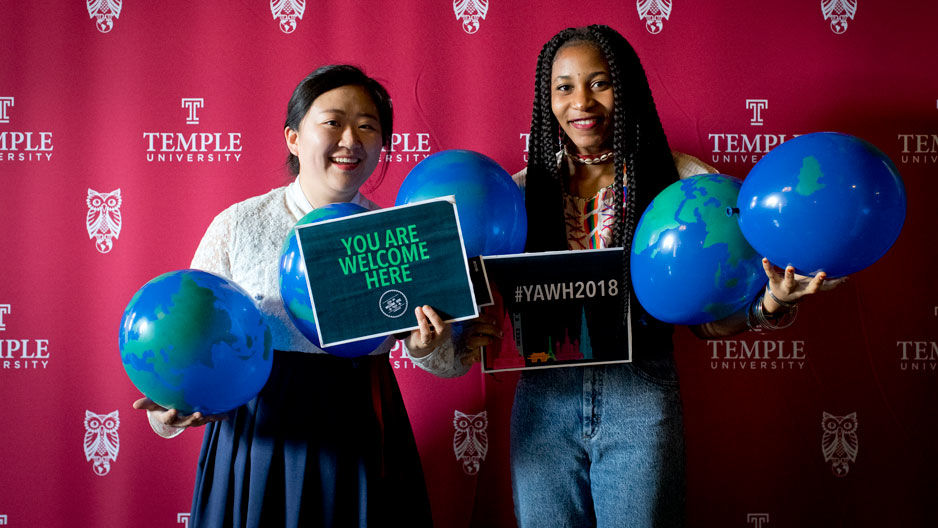 The #YouAreWelcomeHere campaign—a national initiative shepherded via viral video made at Temple in 2016 to encourage more international students to study at U.S. colleges and universities—is now being spearheaded by premier international education association NAFSA: Association of International Educators.
The move, which comes after the 2018 announcement that the campaign would expand a scholarship program for international students at dozens of higher education institutions across the U.S., continues the success of the #YouAreWelcomeHere campaign.
NAFSA: Association of International Educators (founded as the National Association of Foreign Student Advisers) announced its adoption of the campaign May 28 at the opening plenary of the organization's 2019 Annual Conference and Exhibition in Washington, D.C.
"We would like to extend a profound thank you to Temple University and the campaign's advisory committee for their commitment in creating and building this movement," said NAFSA Executive Director and CEO Esther Brimmer in making the announcement.  
Temple will continue to serve on the advisory board and will work to help NAFSA expand the scope and power of the campaign—the main reason for the change in stewardship. 
"Temple is very proud of its role in the #YouAreWelcomeHere campaign to date," said Martyn J. Miller, Temple's assistant vice president for International Affairs. "We look forward to continuing to work together with NAFSA and our other university partners in the campaign to ensure that international students around the world consider the United States their first choice as they plan to pursue higher education."
Learn more about #YouAreWelcomeHere and the corresponding scholarship program.

—Lisa Z. Meritz and Elle Butler