Five things you didn't know about Temple Japan's new campus
In Fall 2019, Temple Japan moved to a new campus that will significantly shape the future of the school and its student experience.
Video Production:
Louis Peluyera
Updated Sept. 10, 2019
After 36 years in Tokyo and more than two decades in its current location, Temple University Japan Campus (TUJ) recently moved into a brand new six-story building on the campus of Showa Women's University (SWU).
The new building, specially designed for TUJ, will enhance the campus' offerings and significantly shape student life. Below are five facts you might not have known about TUJ's new campus and its transformative effects on its student body.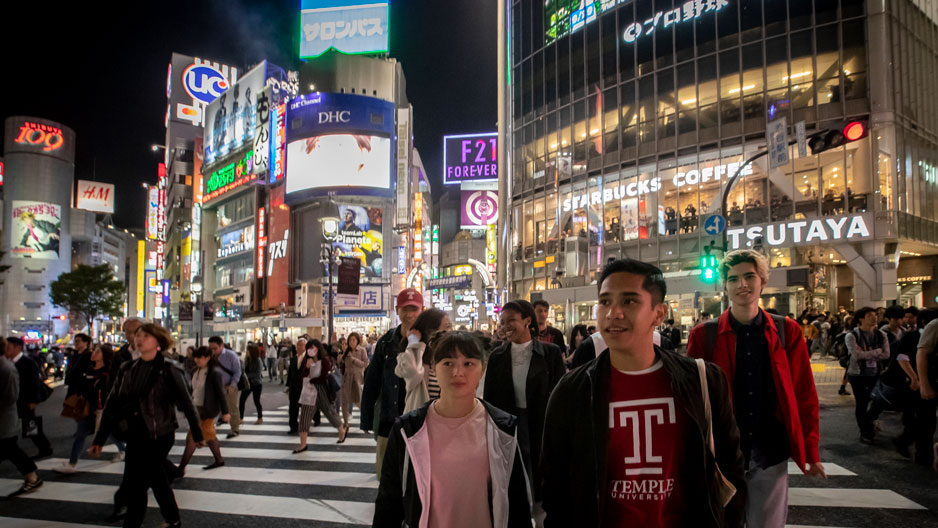 Temple students explore Tokyo. (PHOTO: Ryan S. Brandenberg)
For the first time in the campus' history, it will provide a traditional university setting for TUJ.
Since its opening in 1982, TUJ moved a few times, and the campus has been spread throughout three separate office buildings in Tokyo since 1996. TUJ's move to a true college campus will be transformative for student life. "We will have a dedicated building for our sole use, outdoor space (a sort of quad) and access to athletic facilities. That alone is a game changer," said Scott Hughes, a corporate relations specialist at TUJ. The former TUJ campus was located in Minami-Azabu, a largely residential and business district in Minato City, Tokyo. The new campus is located in Tokyo's Setagaya City.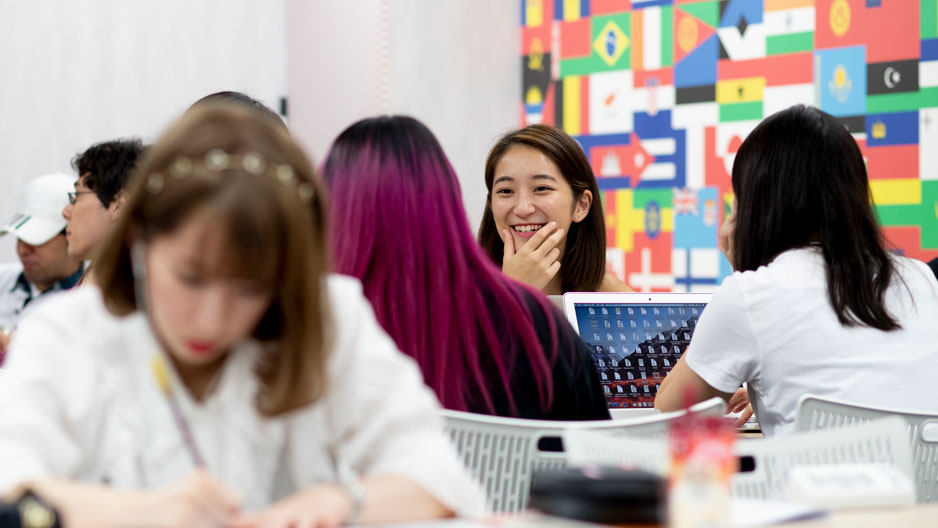 Students attend class at Temple University Japan. (PHOTO: Ryan S. Brandenberg)
The new campus will give TUJ room to grow.
As TUJ's student body has been increasing in recent years, and is expected to grow from roughly 1,200 students to 1,400 in the next five years, TUJ's new campus at SWU will provide flexibility to continue to accommodate a growing student body. The new academic building for TUJ will be more than 93,600 square feet.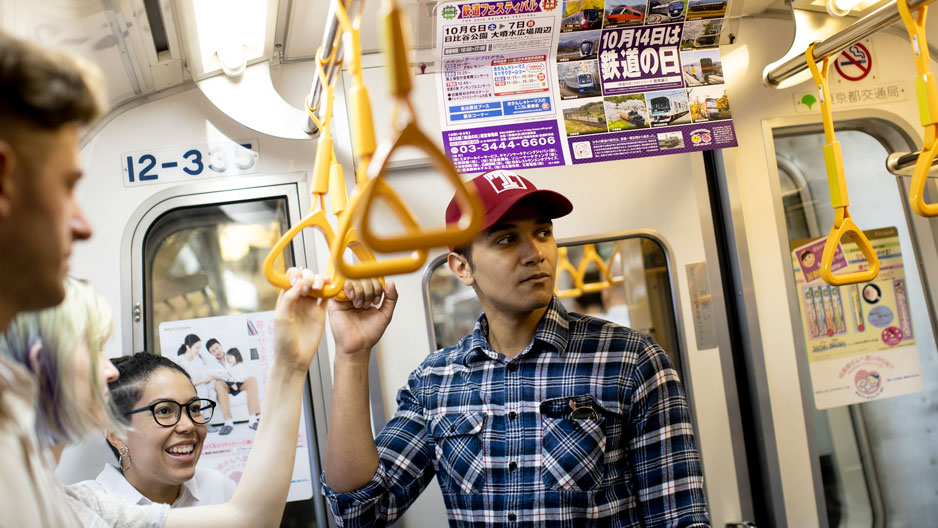 A Temple student takes the subway in Tokyo. (PHOTO: Ryan S. Brandenberg)
The partnership between TUJ and SWU is the first of its kind between Japanese and American universities.
The partnership marks an unprecedented step in promoting the globalization of Japanese universities by sharing the campus and will provide for the creation of a new undergraduate double degree (3+2) program, as well as new research opportunities for faculty and students alike. The double degree program will give SWU students in the Department of International Studies and the Department of English Language and Communication the opportunity to attain baccalaureate degrees from both institutions after studying for three years at SWU and for two years at TUJ.

A student sports a Temple Japan cap. (PHOTO: Ryan S. Brandenberg)
The campus will provide a truly international experience for students from both universities.
With TUJ's move, students from more than 60 countries will be enrolled in a close-knit academic environment. This will increase opportunities for TUJ students to meet and befriend SWU students, as well as improve accessibility to credit-exchange programs between the two universities. Students in both universities will benefit from the SWU-TUJ student exchange program.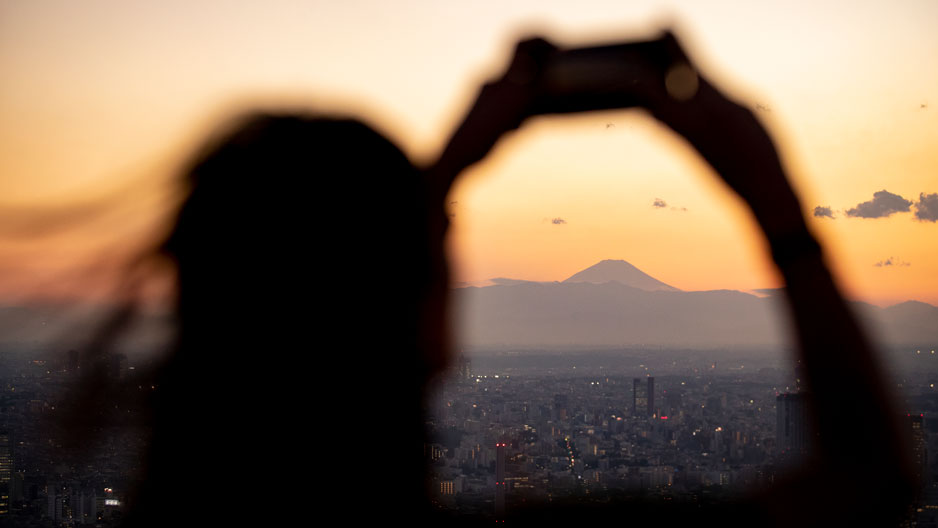 A person takes a photo of Mt. Fuji. (PHOTO: Ryan S. Brandenberg)
You can have your name inscribed on the grounds of the new campus.
TUJ has an ongoing fundraising campaign to cover the design, outfitting and physical move to its new campus. Gifts of $300 or more are eligible for an inscription at the grounds of the new campus. Other opportunities to leave a meaningful legacy, such as naming rights, are also available. Learn more.
—Morgan Zalot and Motoko Mita-Hasegawa