'Sustainable Environments' course offers a sustainable solution for virtual experiential learning
As part of the university's response to the global pandemic, conducting experiential learning online has become key to achieving successful outcomes. One course offered at Temple University Rome is leading the charge.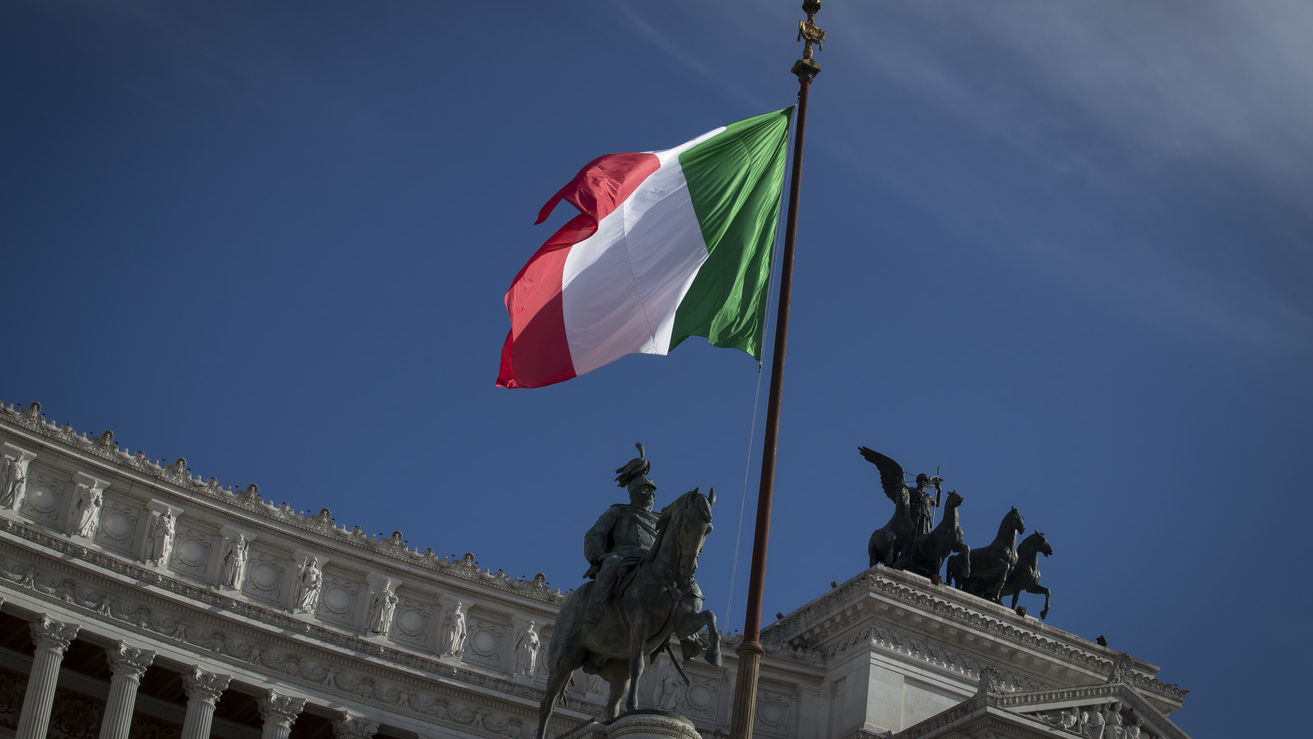 A key question Temple has worked to answer throughout the COVID-19 pandemic is, "how best to provide experiential learning opportunities for students who are learning from a distance?"
Enter Mary Conran, chief academic officer at Temple University Rome, Andrea Innamorati, senior policy advisor for Italy's Ministry of the Environment, Land and Sea, and Sustainable Environments, the course—taught by Innamorati—currently leading the charge in experiential distance learning at Temple.
And while Innamorati has actually been teaching Sustainable Environments for three years now, the pandemic raised the question that would eventually become an opportunity Conran and Innamorati couldn't deny.
"Because of COVID-19, we were unable to offer in-person classes here in Rome last semester except to EU nationals, so we reached out to the academic departments at Main Campus and offered to host online classes from Rome," Conran said. "We realized that many of the courses we offer have a European perspective and would help support the objectives of ensuring Temple students develop cultural competency."
Indeed, Sustainable Environments is a course about becoming "aware that human life depends on the scientific understanding of global environmental change, and on developing science-based policies to both protect the environment and promote human well-being in a just and sustainable manner," explained Conran. It's also an opportunity for students, many of whom may be learning at home, to discover a part of the world they've never truly experienced.
"Our priority was to consider courses which would help students advance their academic plans, but which could also be adapted for audiences outside of Rome, while attempting to bring some of the global and international flavor to the curriculum for learners," Conran said.
Sustainable Environments was one of many Temple Rome courses redesigned for virtual delivery, using video lectures, virtual tours, voice threads and more.
"Dr. Innamorati is passionate about and well informed on the topic of sustainability," said Claire Boyle, Class of 2021, who joined the course for the fall 2020 semester. "He made class interesting. He tried to get all of the students to participate without making anyone feel pressured to do so."
In order to achieve the experiential aspect, Innamorati's course is designed as a series of "facilitated activities" anchored by theoretical lecture content. Students are consistently engaged in activities meant to explore their own environmental impact, at the same time as they explore various facets of another culture.
From calculating their own ecological footprint to identifying and describing how waste is produced in their own household to developing a proposal describing transformational steps that can be taken to protect present and future generations from the effects of climate change, the opportunities for students to get and remain engaged abound.
"I had no idea how much energy I used during my daily routine," Boyle said. "What I eat, where I shop, what modes of transportation I decide to use are important aspects that help create a healthier, or on the other hand, unhealthier, world."
The goals of the course are clear: expose students to the world beyond their backdoor while at the same time providing them with real, tangible reasoning for the world's changing climate, plus the tools to make a difference.
Because of the success of courses like Sustainable Environments, which fulfills the GenEd Science and Technology requirement for Temple undergraduates, there are plans to expand the practice of offering additional online courses to further experiential distance learning opportunities.
"Most of the additions are in GenEd where the overarching objectives of the program best align with our ability to encourage global competency," said Conran. This spring, Temple is offering seven intercession/early start courses, as well as 22 online courses during the regular semester—including Sustainable Environments—from Rome.
"These immersive opportunities add depth and dimension to learning," Conran said, adding that enrichment options, such as those within Sustainable Environments, provide students with access to authentic Italian language, culture, and perspectives and provide a virtual taste of the experience of studying abroad in Rome.