Posted
September 30, 2022
A guide to LGBTQ+ organizations on campus
These LGBTQ+ organizations provide a place for Owls of all identities to support one another and explore their passions.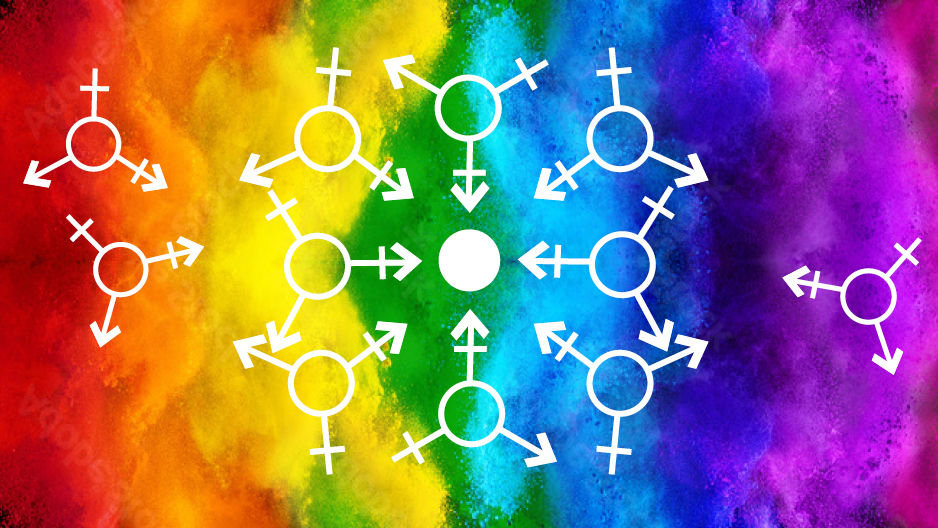 Temple is proud to welcome and support a diverse student body consisting of all identities and orientations. Below is a list of organizations on campus that serve the LGBTQ+ population in a variety of ways.
Temple Queer Student Union is a great starting point for anyone interested in becoming more involved with the LGBTQ+ community on campus. The Queer Student Union provides support for LGBTQ+ students to deal with issues such as personal health, civil rights, hate crimes, racism, transphobia and more. 
Students for Trans Awareness and Rights 
Students for Trans Awareness and Rights, aka STAR, is a group that advocates for and supports the needs of transgender and gender nonconforming individuals at Temple and beyond. STAR's initiatives include educating the community on how to serve the trans population, increasing the visibility of trans people and campaigning to advance the safety, health and civil rights of trans people.
QPOC (Queer People of Color) is all about supporting Temple's colorful spectrum of intersecting identities. The club regularly hosts events and meetings meant to empower and educate the LGBTQ+ community of color at Temple and in the greater Philadelphia community. 
Looking for an LGBTQ+ a cappella group at Temple? You're in luck! Pitch, Please provides a musical outlet through which performers can feel free to express themselves. The group supports LGBTQ+ students and spreads positivity, empowerment and unity, all while performing anthems by idols like Lorde and Harry Styles.
Are you a movie lover? Join Queer Film Collective, whose mission is to empower LGBTQ+ filmmakers and explore queer film.
This organization is all about supporting female, trans and nonbinary filmmakers at Temple. Joining the group is a great way to meet and be inspired by fellow ambitious filmmakers. 
owLGBTQ in medicine is a club for anyone interested in LGBTQ+ health issues. The club sponsors educational workshops, disseminates research and materials on LGBTQ+ health issues, holds networking and social events, and participates in service projects geared towards the LGBTQ+ community.
Spectrum at Temple University School of Podiatric Medicine
Spectrum is the School of Podiatric Medicine's LGBTQ+ advocacy organization. The group educates its members on LGBTQ+ issues in the health field and community through seminars and group meetings. 
LGBT and Allies in Dentistry fosters LGBTQ+ diversity at the Kornberg School of Dentistry through outreach and scholarship.