Gobblenomics with Temple Professor Michael Bognanno
Due to inflation and higher production costs, turkey prices are expected to soar during this year's Thanksgiving holiday. Even still, the fall bird remains a relative bargain.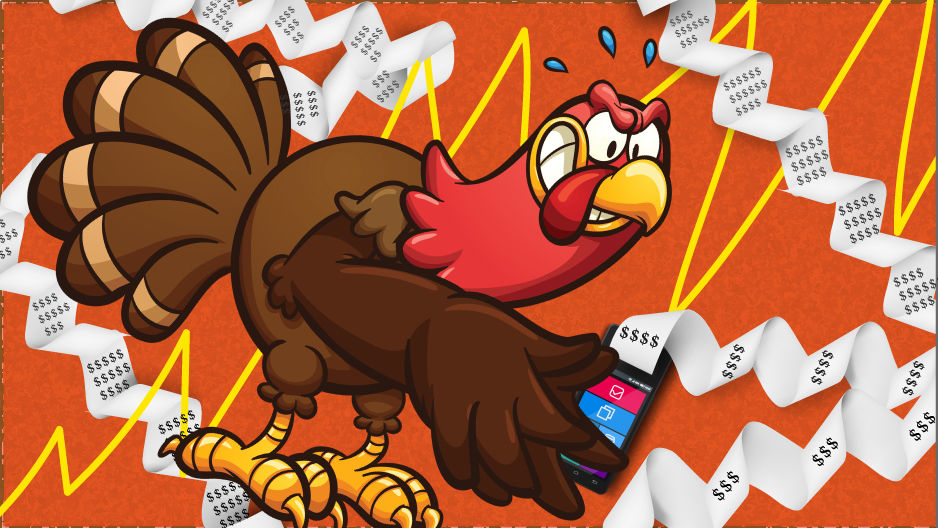 Inflation has been unrelenting during this past year, and it seems as if no one and nothing has been spared from its wrath. Its latest casualty? Your Thanksgiving turkey. 
According to the market research firm IRI, the average family's Thanksgiving meal will cost about 13.5% more compared to last year. When you zero in on turkeys in particular, that number is even higher. 
"Turkey prices will be over 20% higher this Thanksgiving than last year, and turkey inflation is more than double the current overall rate of inflation. Higher turkey prices are being driven by higher production costs and by the outbreaks of avian flu that hurt supply earlier in the year," said Michael L. Bognanno, a professor and chair of the Department of Economics in Temple University's College of Liberal Arts. 
Bognanno's research interests are in the area of labor economics and personnel economics. Given the rising costs of turkeys this year, he expects that some families may choose to deviate from their Thanksgiving traditions and opt for another meal entirely. 
While inflation has affected just about every aspect of the food industry, its severity varies.  
"Some consumers may be driven to substitutes that have become relatively less expensive. Chickens, for instance, have risen in price about 14% from a year ago. Fish prices have risen about half as much as turkey. So, there may be a slight drift towards turkey substitutes this year, like whole chickens, salmon or lasagna," Bognanno said. 
Bognanno also argues that one thing that should be kept in mind, however, is that even with these inflationary pressures, turkey remains relatively inexpensive. In fact, feeding your dog turkey table scraps might actually be a wise decision from a financial perspective. 
"Turkey is still a bargain, as it's only $1.49 a pound at ACME," Bognanno said. "Whole turkeys remain about the cheapest protein per pound available. In fact, whole turkeys are favorably priced relative to most top-selling brands of dog food. According to Woof Whiskers, a full-size bag of a top-selling brand of dog food costs between $1.07 and $3.58 per pound. At the extremes across all brands, Gravy Train Beefy Classic is the cheapest at $0.42 per pound, while Blue Buffalo Natural Veterinary Diet Alligator NP Novel Protein Grain-free is $4.73 per pound." 
Between turkey, fish, chicken, lasagna or something else, there is no shortage of food options for families this Thanksgiving. There's also another option: dining out. 
While inflation has affected restaurants and eateries, it has not been as drastic as it has been in other areas. 
"The rational consumer should seriously consider dining out. The cost of dining out has risen only 59% as much the consumer price index for food consumed at home," Bognanno said.  
At a time when many establishments are still recovering from a slow two years due to the COVID-19 pandemic, the restaurant industry would likely happily open its doors for a few more hungry customers this Thanksgiving.