Temple police host holiday party for 500 children in North Philadelphia
Temple police officers continue the tradition of hosting an annual holiday party with gift giveaways, interactive games, face painting and more at The Liacouras Center.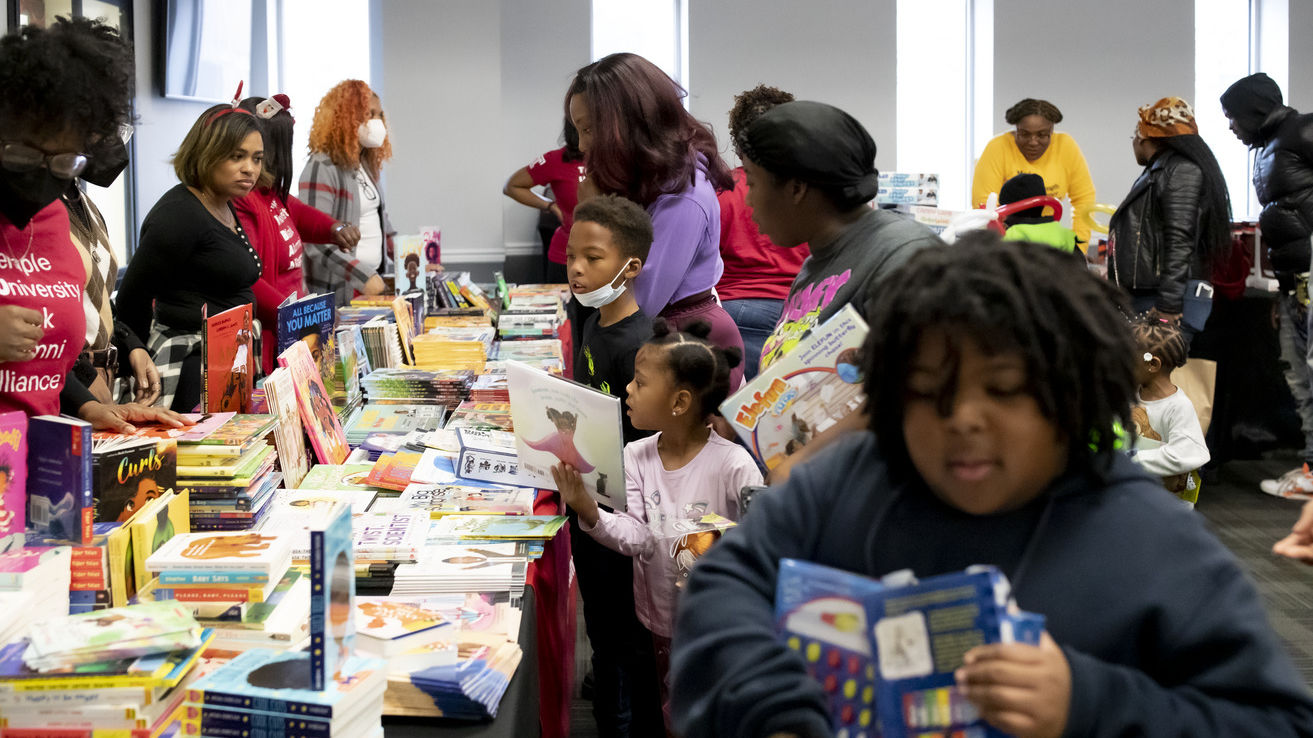 The holiday season started early at Temple University as Temple police hosted its 25th annual children's holiday party for the first time since the start of the COVID-19 pandemic. The party, held on Dec. 11 at the Liacouras Center, hosted more than 500 children that live in North Philadelphia for a Sunday morning full of food and gifts. 
Campus Safety Services acquired more than 700 gifts for the party by partnering with Toys for Tots; money raised from the Temple Urban Bike Team, a Temple police program that teaches bike safety classes to youth that live in North Philadelphia, was used to fund entertainment. More than 50 Temple-affiliated organizations were involved with the party, including Temple student volunteers and the Temple University Black Alumni Alliance, which donated books and board games for the children.

The children at the Temple holiday party came from local churches, schools, shelters and recreational centers in North Philadelphia. (Photography by Ryan S. Brandenberg) 
Leroy Wimberly, a Temple police officer, said that Temple Police hosts the holiday party to ensure every child receives a gift. 
"We're serious about the work we do for children, so we host our holiday party to help families who cannot afford to buy gifts for Christmas. Our event is where children can laugh and have fun in a safe place. To bridge the gap between the children in the community and Temple police is a way to give children a vision and hope that you can come to us for help and resources," Wimberly said. 
The party was free for the community, providing young people with music, food and pictures with Santa Claus. Activities included face painting, a petting zoo, video games, a magician and appearances by several Sesame Street and Disney characters.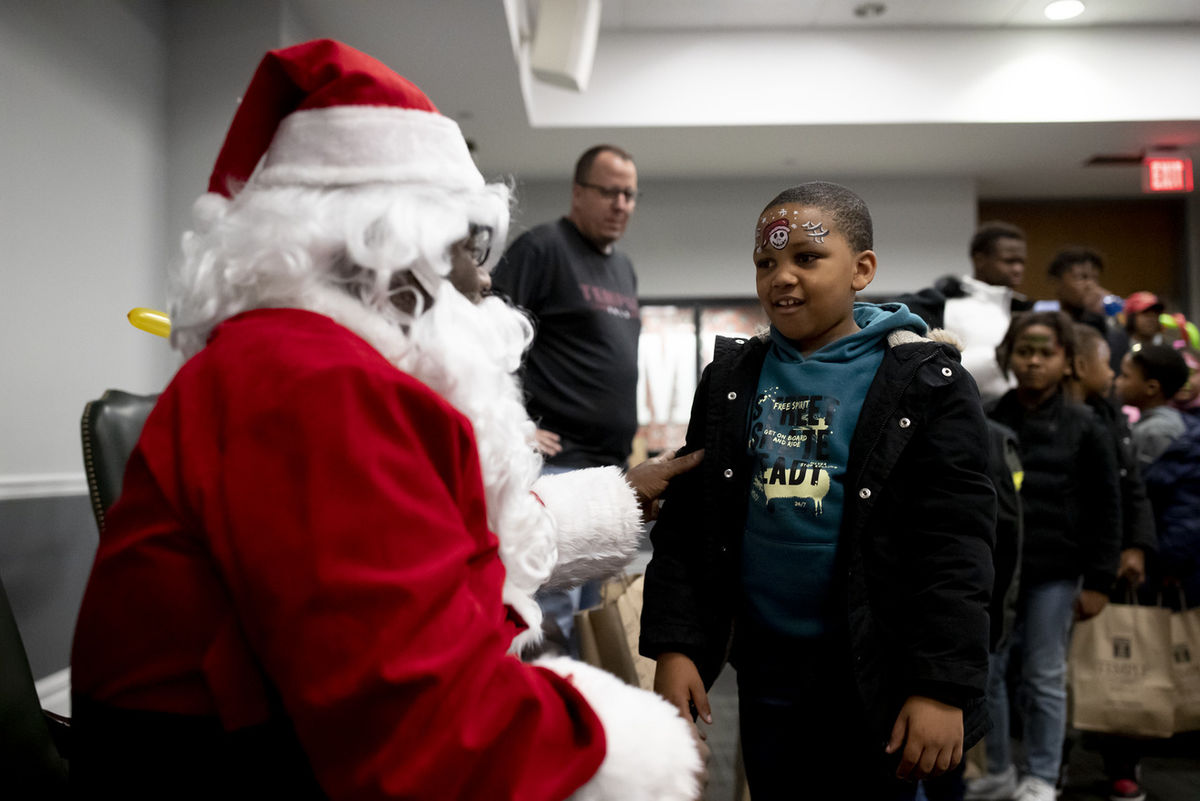 Over 500 children that live in North Philadelphia had the opportunity to speak with Santa Claus at the Temple police's 25th annual children's holiday party. (Photography by Ryan S. Brandenberg) 
Monica Hankins-Padilla, of external relations for Campus Safety Services, said that this party shows children that there are safe places to have fun where they don't have to worry about where crime is happening. "We are committed to bringing some hope and stability to their lives. And the annual party is our way of bringing free entertainment and fun in a safe place. We are in this together," Hankins-Padilla said.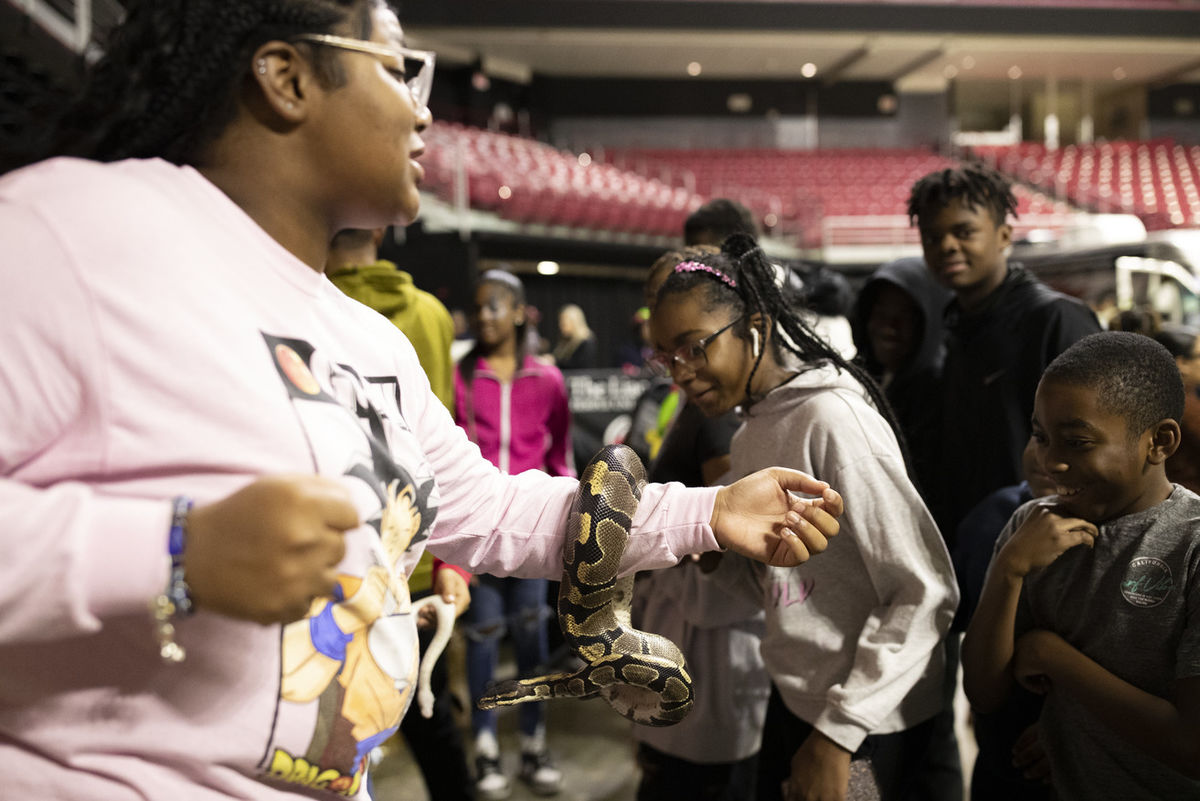 The children at the Temple's holiday party had a chance to interact with live animals. (Photography by Ryan S. Brandenberg) 
Nine-year old Chloe Fowler-Hall said that her favorite of the party was the dance performance by the Diamond Gems dance team, a part of the Temple Spirit Squad. She added that she hopes to enroll at Temple one day. 
"I want to go to Temple to become a cheerleader. And many Temple students who want to become teachers help out at my school," Fowler-Hall said.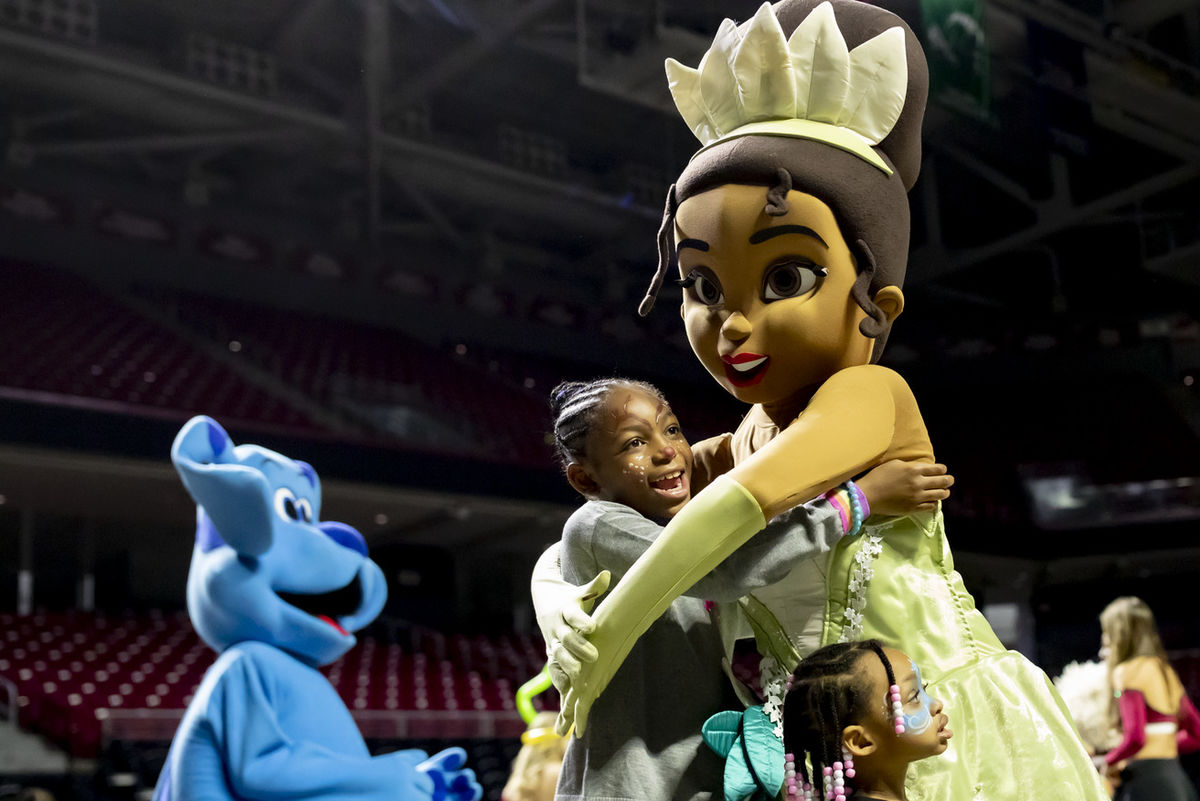 The children's holiday party at The Liacouras Center featured several mascots like Princess Tiana from Disney's film The Prince and the Frog and Blue from the television series Blue's Clues. (Photography by Ryan S. Brandenberg) 
The party included a gift giveaway of a bike and helmet to 30 children, whose winning ticket numbers were drawn from a raffle. Nine-year-old Naheem Headen was one of the lucky raffle winners. "It feels good to receive this bike because it will be Christmas soon. And I liked talking with Santa today," Headen said.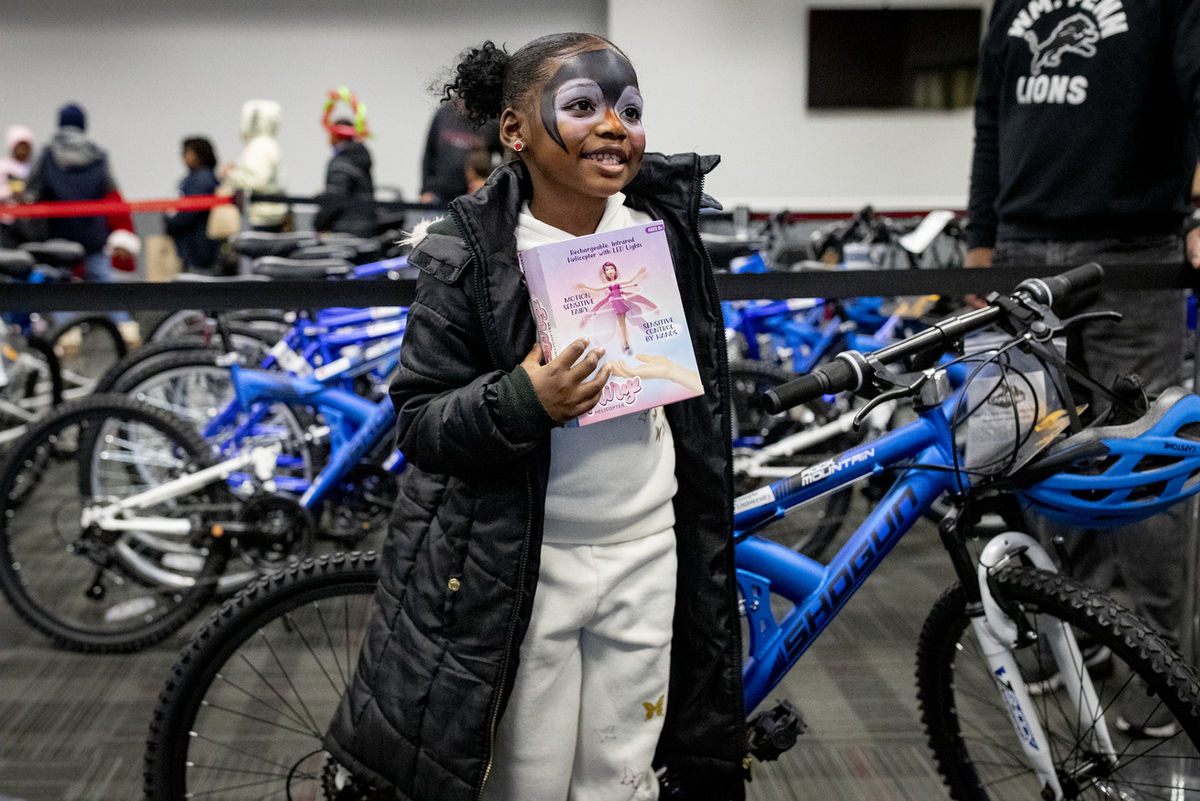 A total of 30 children with the winning ticket numbers drawn from the raffle at Temple police children's holiday party won a bike and a helmet. (Photography by Ryan S. Brandenberg) 
Symeer Zeigler, a 13-year-old member of Temple's Urban Bike Team, said "it shows Temple cares about the well-being of children in the community. Temple police have helped me a lot by teaching me bike safety classes. And I am thankful I got to pick out a football as a gift at this event."  
Wimberly said that there are many children who are less fortunate, so watching them receive gifts at the end of the party was a touching experience. 
"It truly touches you to see a kid smile after you give them a gift," Wimberly said.