Celebrate Black History this month with a variety of events
 In honor of Black History Month, Temple's schools and colleges will host in-person and online events through February.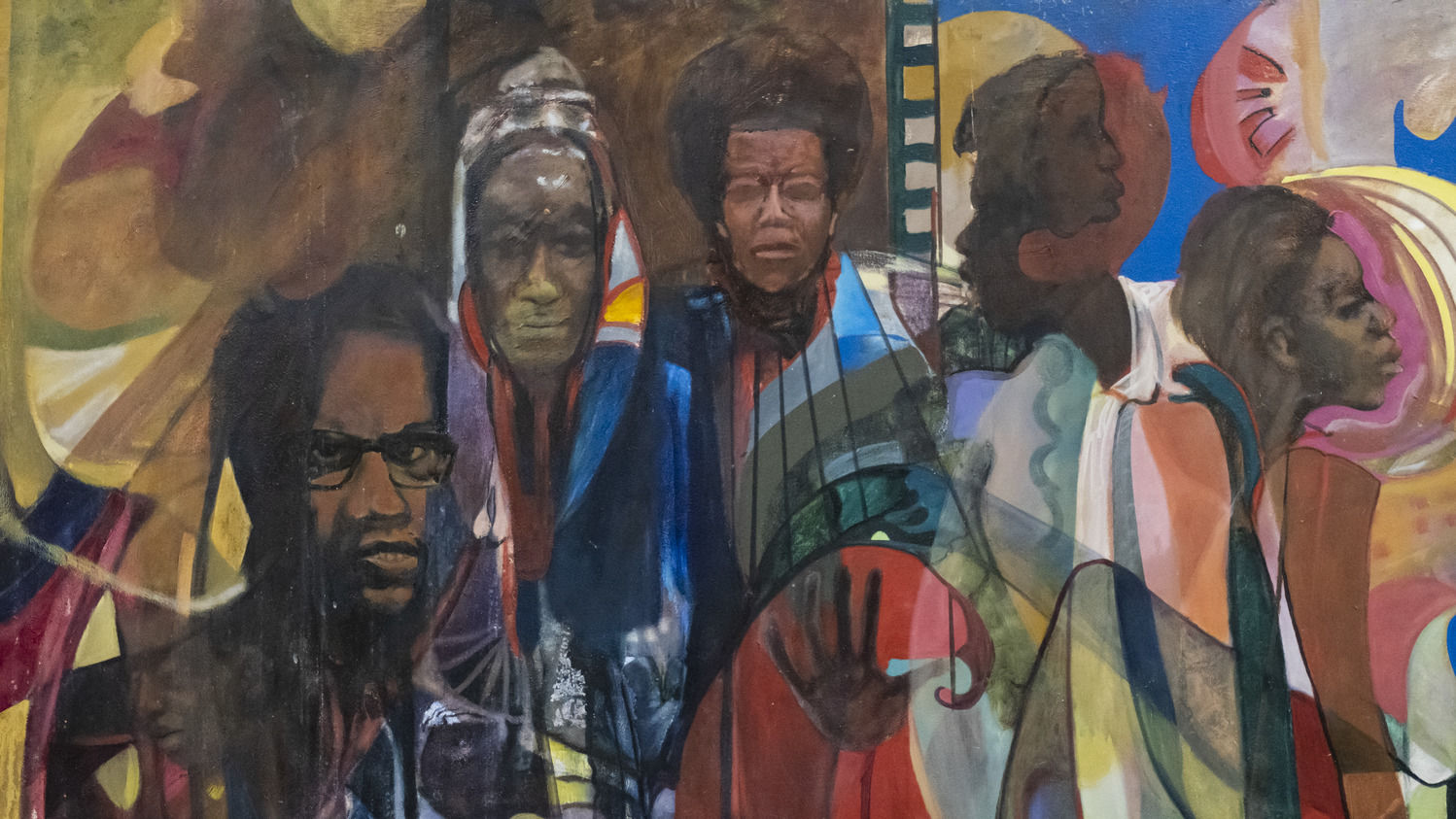 Temple is celebrating Black History Month by recognizing the contributions of African Americans of the past, present and future. This year, Temple's schools and colleges will host online and in-person events, including film festivals, author readings, panel discussions, and more. Here are a few highlights. 
A talk about Black entrepreneurship with Camille Bell
Celebrate Black History Month in a virtual event hosted by Camille Bell, KLN '15, the founder of Pound Cake, one of the first lines of lipsticks designed for diverse lip tones. She will share how others can use their experiences as Black entrepreneurs to create products and services that benefit other Black individuals. 
Thursday, Feb. 2 
4 p.m. 
Online
Black, Indigenous, People of Color (BIPOC) Film Festival
Don't miss the second year of the BIPOC Film Festival, which spotlights film projects by Black and Brown filmmakers and artists.
Thursday, Feb. 9
5 p.m.
The Reel Cinema, Howard Gittis Student Center
Owl Talks Dialogue on Black History Month
Have your voice heard during the Black History Month edition of Owl Talks Dialogue, a monthly discussion on current issues that impact cultural and ethnic identities hosted by Institutional Diversity, Equity, Advocacy and Leadership (IDEAL).  
Tuesday, Feb. 14
6 p.m.
Tuttleman Learning Center
A lecture on which lives matter in the news
This lecture, hosted by David T.Z. Mindich, the department chair of journalism at Klein College of Media and Communication, will address the ways that journalism is impacted by national identity, bigotry and cultural proximity. 
Friday, Feb. 24
11 a.m. 
Annenberg Hall
A conversation with James Ijames
Join Temple University Libraries' first Chat in the Stacks conversion of the spring semester with special guest James Ijames, MFA '06. Ijames is a playwright, director and recipient of the 2022 Pulitzer Prize for his play Fat Ham, a reinvention of Hamlet in the American South. 
Thursday, Feb. 23
2:30 p.m.
Online
The contributions of Black nurses to the field of nursing
This virtual event will feature Robyn Hilliard, the clinical director of nursing administration at the Hospital of the University of Pennsylvania, giving a historical account of the early history of Black nurses, along with a discussion of the future of professional advancement for Black nurses. 
Friday, Feb. 10 
1 p.m.
Online 
Black activism in healthcare and social services
Learn about the history of Black activism within the social services and healthcare systems in an online discussion hosted by the College of Public Health. The event will feature speakers Taylor Geyton, assistant professor at Portland State University; Claiborne Childs, vice president of medical affairs at Main Line Health; and Darlyne Bailey, professor and director of social justice initiatives at Bryn Mawr College.
Wednesday, Feb. 15
6 p.m. 
Online
Teaching Black history from the Black Lives Always Mattered! graphic novel
Join the discussion on effective practices for teaching Black history using Black Lives Always Mattered! (BLAM!), a graphic novel that tells the stories of 14 leading Black Philadelphians, published in collaboration with the Charles L. Blockson Afro-American Collection. Ismael Jimenez, director of the social studies curriculum for the School District of Philadelphia, will lead the presentation.
Wednesday, Feb. 15
4:30 p.m.
Charles Library 
A transcribe-a-thon on Frederick Douglass Day
On Valentine's Day, Temple University Libraries is hosting a transcribe-a-thon in honor of Frederick Douglass' birthday, during which participants are welcome to transcribe the papers of Mary Ann Shadd Cary, a prominent African American scholar. 
Tuesday, Feb. 14
Noon
Charles Library
Guest artist recital with soprano Michele Kennedy 
Attend a recital that features trailblazing Black female voices from the 20th and 21st centuries. Soprano Michele Kennedy and pianist Grant Loehnig will present Hold Fast to Dreams, a recital featuring works by Florence B. Price, Margaret Bonds, Julia Perry, Tania León and Nkeiru Okoye. The performance will include a Q&A. 
Tuesday, Feb. 14
3:30 p.m.
Rock Hall Auditorium
Civil Discourse and Diversity Dialogue on intersectionality of being a minority and gay in politics
Don't miss the February installment of the Civil Discourse and Diversity Dialogue Series, hosted by the College of Public Health, which addresses diversity and social justice. This event will feature speaker Malcolm Kenyatta, KLN '12, the 181st District Representative in the Pennsylvania House of Representatives.
Thursday, Feb. 16
1 p.m.
Online
A book talk with Anneliese Bruner
Attend a conversation with writer and editor Anneliese Bruner about The Nation Must Awake: My Witness to the Tulsa Race Massacre of 1921, a book by her great-grandmother Mary E. Jones Parrish. 
Wednesday, Feb. 22
2 p.m.
Online 
Join the conversation with the Afroitalian community in Italy. This event is hosted by Temple University Rome's Cultural and Identity Envoy Program and will include discussion of the narrative of race in Italy, the differences and similarities of these narratives, and navigating one's identity while studying abroad. The two guest speakers will be Cinzia Adanna Ebonine, an educator and activist, and Denise Kongo, an Italian-Congolese who lives in Rome. Those unable to attend in person can access the event via Zoom.
Monday, Feb. 6
1 p.m. EST 
7 p.m. CET
Temple Rome: Lungotevere Arnaldo da Brescia, 15
Online
Researching art with Muna Mussie
This gallery exhibit on Temple Rome's campus deconstructs colonial narratives through the use of gold thread. Artist Muna Mussie is an Eritrean artist based in Bologna who investigates the performing arts and scenic languages.
Tuesday, Feb. 7 
Noon EST
6 p.m. CET 
Temple Rome: Lungotevere Arnaldo da Brescia, 15