Temple alumna receives accolades for inclusive lipstick line
Camille Bell's line of lipsticks, which are made for diverse lip tones, has received Allure magazine's Best of Beauty Award for 2021, not to mention glowing reviews from users.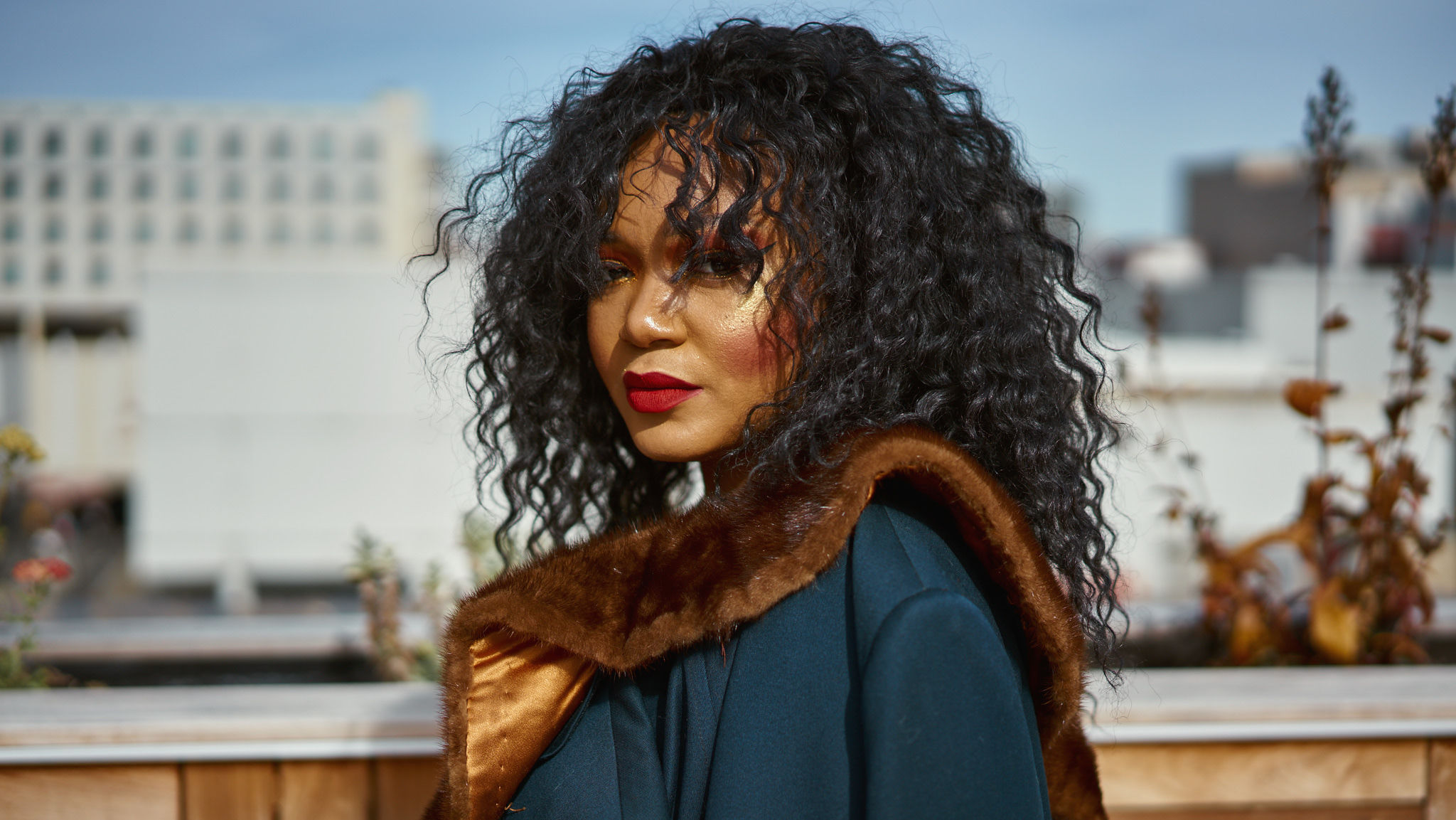 "It's not convenient for beauty companies to put the time in and really think about predominantly Black and brown folks," said Camille Bell, KLN '15, founder of Pound Cake, one of the cosmetics industry's first lines of lipsticks designed specifically for diverse lip tones.
Considering the beauty needs of people of color might not be convenient for the cosmetics industry, but it is important. That's why Bell took it upon herself to design a line of lipsticks, Cake Batter, that blends well not just with all skin tones but with all lip tones. 
Since most lip products are currently designed with a narrow range of tones in mind, makeup users whose lips are outside this range often have to use foundation as a base to achieve the color they want. Cake Batter comes in five distinct shades, all of them red. (Bell herself wears Strawberry or Bloodberry most days but experiments with them all.)
She's been working on Pound Cake since 2015 and her time and dedication is starting to pay off. Cake Batter won Allure magazine's Best of Beauty award for 2021 in the category of Best Lip Products. It was a major feat for a product made by a small company, especially one that hadn't even officially launched yet. Shortly after winning the award, Cake Batter was officially launched to the public. It sold out within 48 hours. 
The Pound Cake mission to include all makeup users extends beyond consideration for all skin colors. The company is proudly pro-Black, pro-fat and pro-queer, and welcomes male and nonbinary makeup users. It also consciously avoids using gendered language around its products. "I wouldn't say that this product is for females. We just don't use that language, because it just doesn't align with what we believe in. I want everyone, especially marginalized folks, to feel welcome," Bell said.
Bell had an interest in makeup and business while a student at Temple, but it wasn't until after she graduated that she started to take her idea for a cosmetics company seriously. After talking with then-student government advisor Chris Carey about her entrepreneurial spirit and love of makeup, he directed her to Blackstone Launchpad, a program that provides mentoring, events, workshops and other resources for students and alumni with businesses or business ideas. 
After nailing down the concept for Pound Cake and claiming the social media handles, she started entering idea competitions, which garnered attention and recognition for Pound Cake but no wins. Funding was starting to come in, though—first through an Indiegogo campaign that raised more than $20,000, then a grant from Temple's Fox School of Business for $10,000 and another grant for $10,000 from Glossier's Black-owned Business Initiative Program. 
Glossier encouraged Pound Cake to apply for Allure's Best of Beauty Award. Being a winner out of 10,000 submissions is hard-sought validation after a long journey of dedication and setbacks caused by a pandemic and struggles with finding a lab. 
"We feel validated that the product that we worked so hard on for the past four years is a great product, and we also felt validated in justifying the price. So we definitely cried and celebrated," said Bell. 
Following Pound Cake's recognition from Allure, Bell is now being asked to judge other idea competitions. Going into 2022, she's excited for Pound Cake to expand its team and for its product to be carried by new retailers. She says she'll know that she's completed the mission of getting the cosmetics industry to take lip tone into account when designing products "when folks start copying us."