Intern adventures: An inside look at one Owl's experience working in mechanical fabrication
Junior Shaye Harrer assembled metal structures with this mechanical fabrication internship at TAIT Towers, an architectural engineering and software company.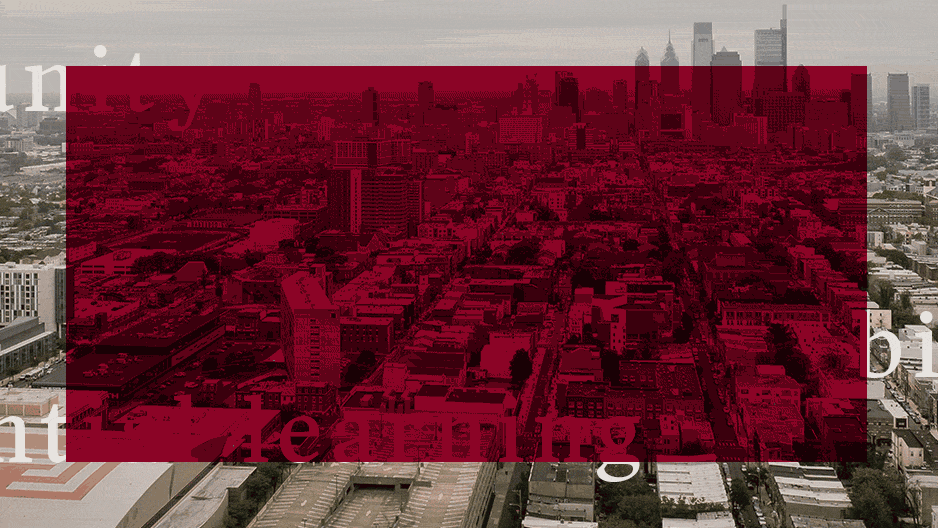 Temple Owl Shaye Harrer, Class of 2024, took center stage—or rather, she built it—in an action-packed summer internship as a mechanical fabrication intern for TAIT Towers. A junior technical production and management major in Temple's School of Theater, Film and Media Arts, Shaye has dreams of pursuing a career in live events and entertainment. When she landed this internship with TAIT Towers, she saw it as a major career opportunity that would bring her closer to achieving her dream. That is because TAIT Towers is an architectural engineering and software company based in Lititz, Pennsylvania that produces stage design and construction for A-list artists like Taylor Swift, Beyonce, Ed Sheeran, The Weeknd, and Maroon 5. 
Shaye's internship as a mechanical fabrication intern allowed her to get a unique level of hands-on career experience. From getting forklift certified to preparing staging material, she had the chance to immerse herself in how a company creates dazzling live performance experiences through creative stage design. 
We'll hand the mic over to Shaye now so that she can share more about her behind-the-scenes experience.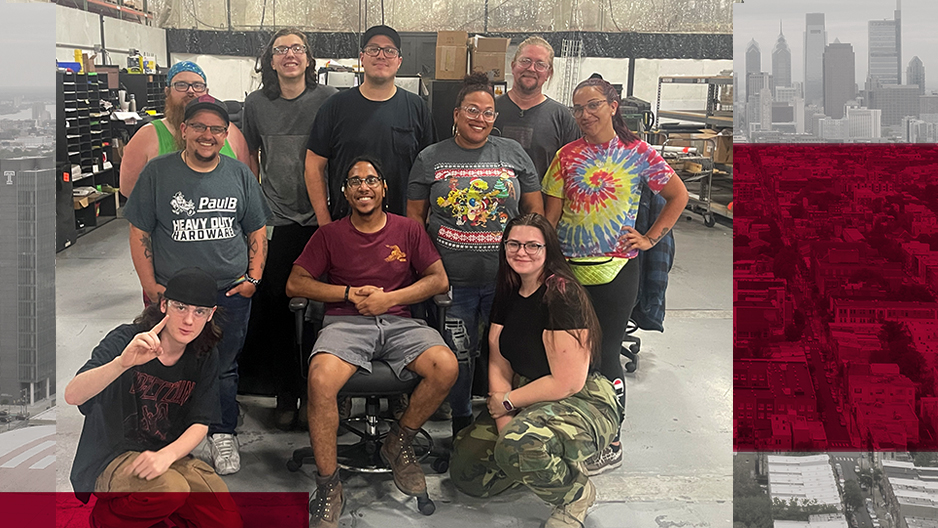 Hello everyone! For my internship at TAIT Towers, I worked in the mechanical fabrication and operations department as a water spider, which means I collected all the parts and materials for a singular element of a build. We prepped and organized pieces that were handed off to fabricators, who then put the elements together. Above is a photo of the water spider team.  
Pictured here is my desk on the shop floor, where I spent most of my time analyzing the individual aspects of a project being built, also referred to as "kits." Part of my job was to understand how the kits were assembled and what materials were needed for each kit. In addition, I monitored when parts were finished being fabricated and ready to be included in a kit.
Fun fact: The desks at TAIT are made from the same material that our concert stages are made from! Most of them also had an acrylic surface for dry-erase markers that you can use to sketch out an idea or take notes. 
TAIT does most of their production in-house, but they do also collaborate with outside vendors. When working with an outside vendor, the team had to create something called a sourcing request that ensures the vendor has all the correct information they need. As part of my internship, I created some of these outsourcing requests and sent them to TAIT's shipping and production teams to place an order.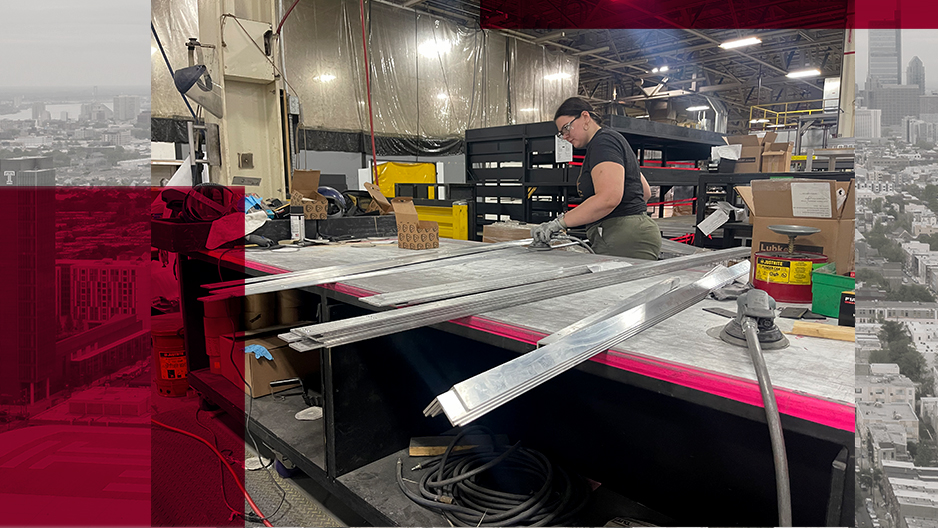 Another one of my duties was sanding pieces of metal that eventually became part of a stage. "Prep sanding" is required for almost any metal that is not steel for that metal to be painted. It helps ensure that the paint adheres to the piece of metal and does not flake off. During this step, the metal pieces are labeled with a paint marker to ensure they are properly painted and organized onto carts.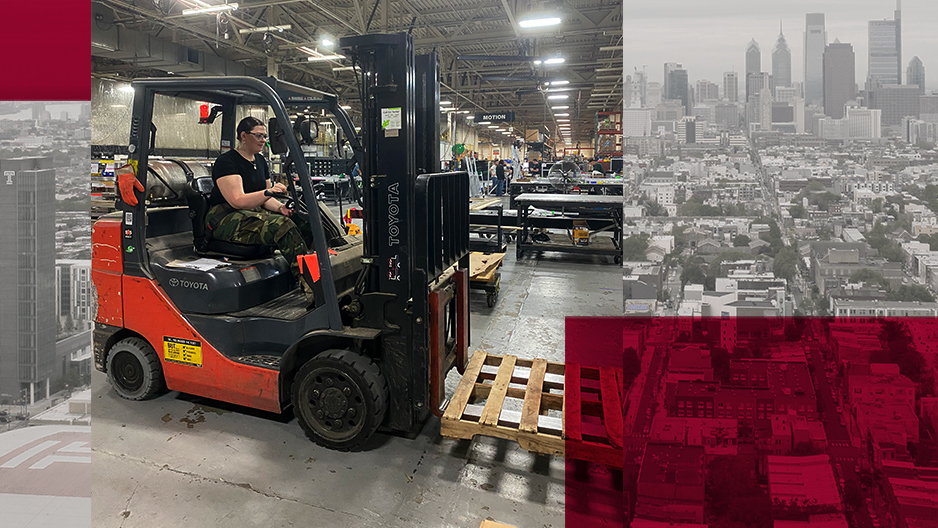 One of the most fun parts of this internship was that I was able to get forklift certified! Some materials were too heavy to move with a standard pallet jack, so I was trained to use a forklift and electric pallet jack. At first, I was a little nervous driving the lifts, but once I got used to it, it became second nature. 
Fun fact: Forklifts steer with their rear wheels, compared to a car, which mostly steers with the front tires. Thus, a forklift can be turned 90 degrees without the front moving!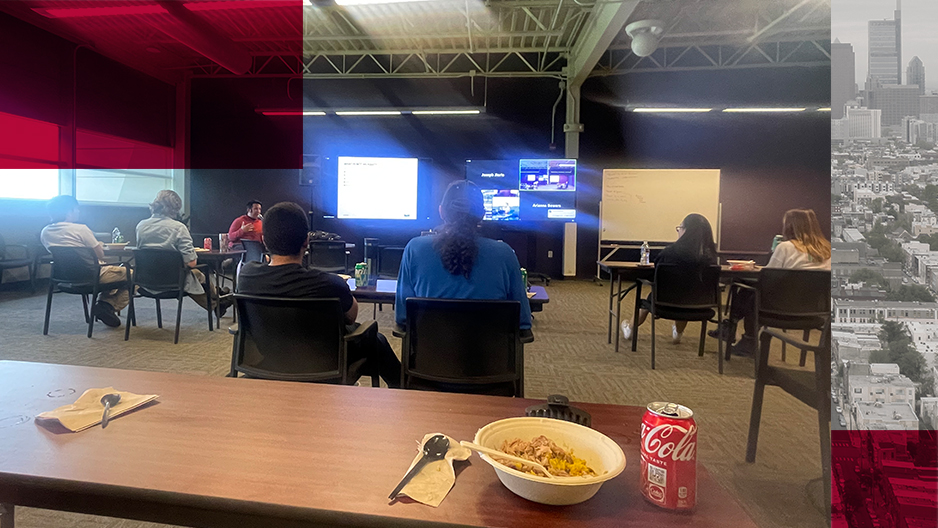 Our team set up a "lunch and learn" about several of the departments at TAIT. In this photo you can see the other interns involved in a discussion with the assets team.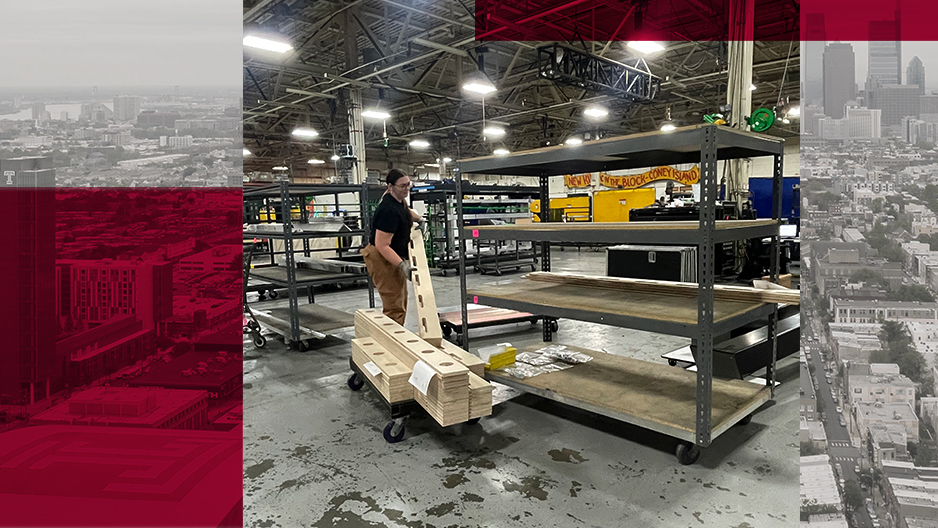 Here I am organizing parts for a kit and put them onto kitting carts. When I was done loading the kit carts, I then labeled the carts according to their project and element. This is the company's system of delivering kit parts to the fabrication team for building.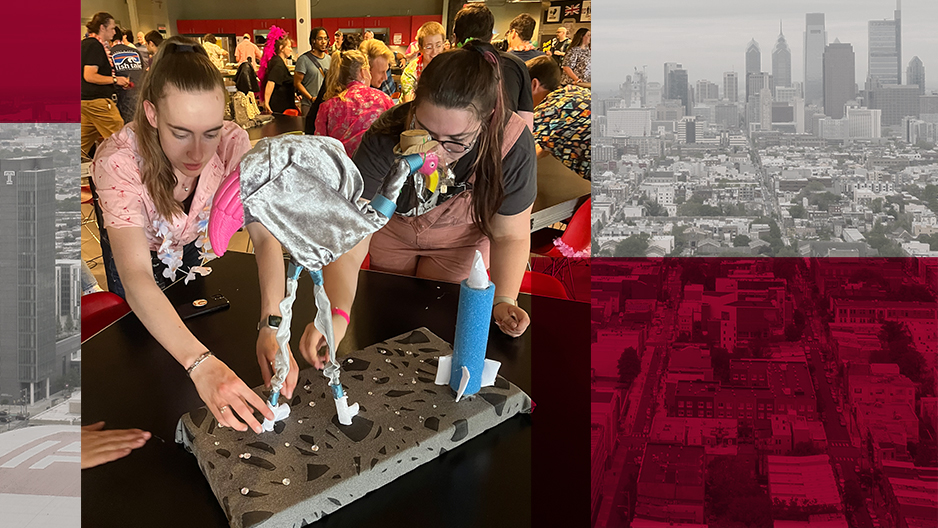 One of my favorite activities this summer was competing in our Project Flamingo competition at our flamingo-themed summer company party. We had 30 minutes to figure out a theme and dressed a mechanical flamingo. I teamed up with some of the other interns, and we went with a space cowboy theme. We ended up winning third place!  
Looking for support finding an exciting internship experience like this one? Temple University's Career Center helps current students and alumni explore different career paths and prepare for their dream careers.