Intern adventures: A look at an Owl's experience working in minor league baseball
Junior Chris Duong is knocking it out of the park with this sports PR internship.
Play ball! Temple Owl Chris Duong, Class of 2024, has been hard at work this summer interning for the Reading Fightin Phils minor league baseball team in his hometown. 
A junior public relations major in Klein College of Media and Communication who is also pursuing a certificate in sports media, Chris has seen baseball greats play at this very stadium on their way to stardom. Now, his internship as a gameday PR intern has allowed him to get up-close and personal with the sports industry. From the pitch clock to social media, he has had a chance to immerse himself in the real-world side of both the PR and sports industries he's been studying. 
Now we'll toss it over to Chris to give us the dugout-level look at his internship with the Fightin Phils. 
Hey everyone! I am stoked to show you all what my summer internship has looked like so far. I work every single home game as a gameday PR intern for the Reading Fightin Phils. My internship is located in the stadium district in downtown Reading, which is perfect since the stadium is only 10–15 minutes from my parents' house.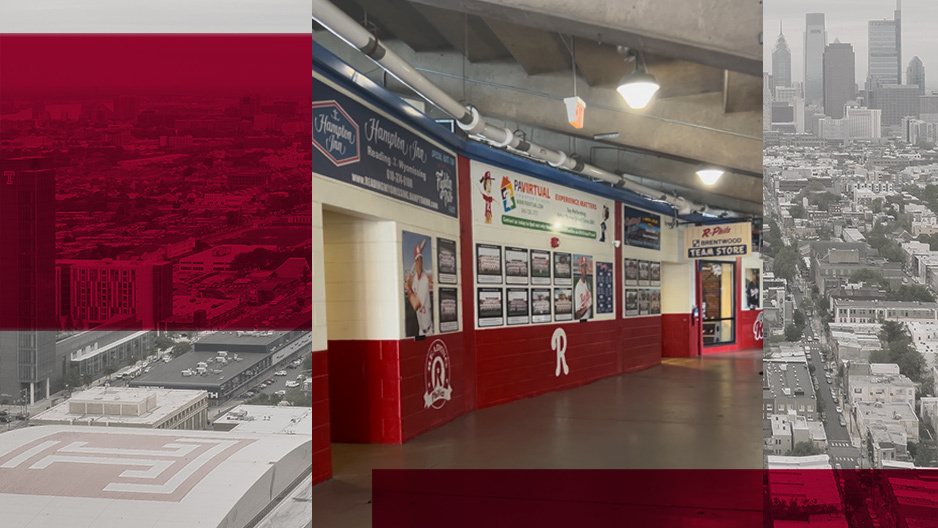 FirstEnergy Stadium is the 10th oldest minor league ballpark in the country. I love working there because I'm able to be a part of the history embedded in the ballpark. Several players who went on to achieve greatness have played at this historic stadium such as Mike Schmidt; Roger Maris; Ryne Sandberg; Ryan Howard; Cole Hamels; Jimmy Rollins; and even current Phillies like Bryson Stott, Alec Bohm and Aaron Nola. Taylor Swift even sang the national anthem here back in 2007!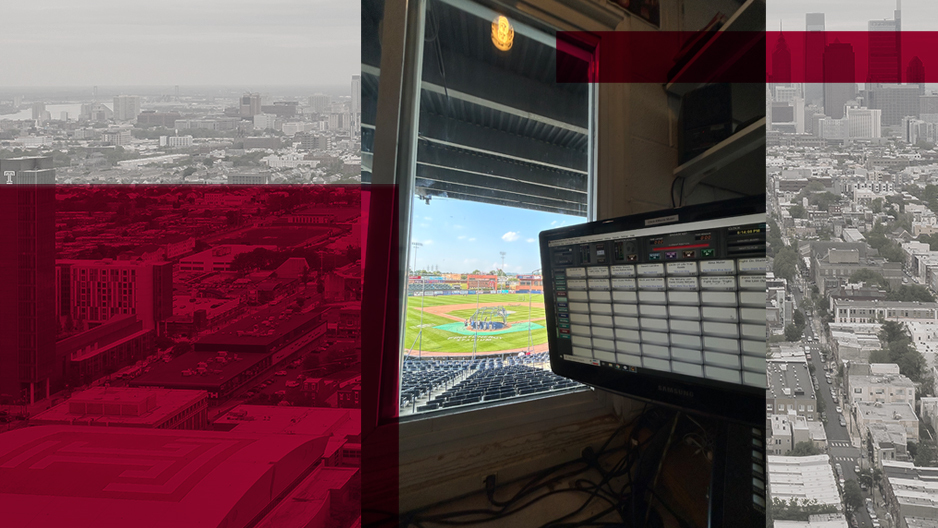 One of my favorite things about the internship is having the opportunity to control the in-game audio. From playing each player's walk-up music to the music in between innings or in-game pumps, I have a direct tie to creating an enjoyable experience for the fans. Some of our fans' favorite songs include "Sweet Caroline," "All the Small Things" and anything by Taylor Swift!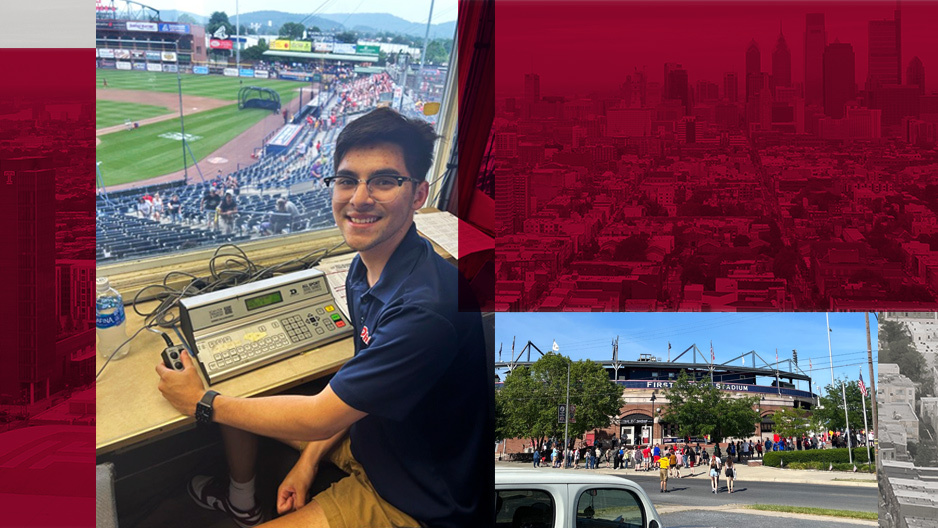 Another duty of mine is to run the pitch clock during some of the games. Before the season, I was trained by the MLB as part of their pace of play initiative, attempting to speed up the game. My job is to keep track of each time violation to report to the MiLB and to communicate with the umpires in order to keep the game flowing.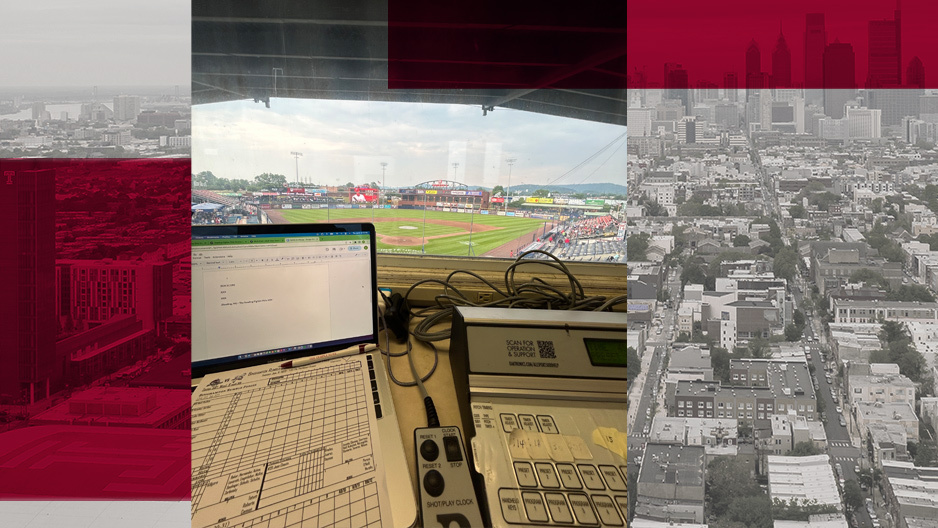 Some games, I even get to write the game recap release for MLB.com! Writing the game recap story is exciting because it allows me to strengthen my writing and grasp of AP style. I include what happened during the game, which players did well, and any additional statistics for fans and media.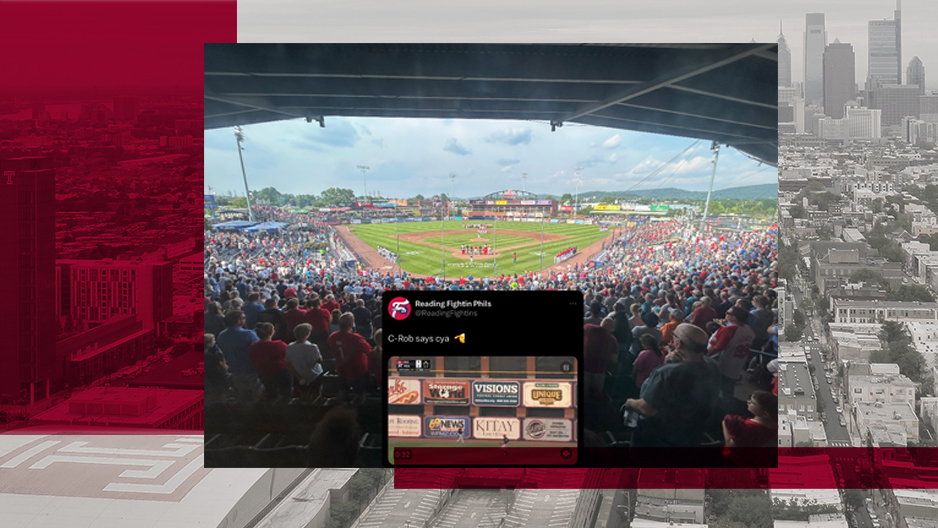 Finally, I get to help with the team's social media! I work with other members of the PR department to help find creative captions for in-game social media posts. We utilize Twitter and Instagram for in-game content and use a software called Diamond to post videos.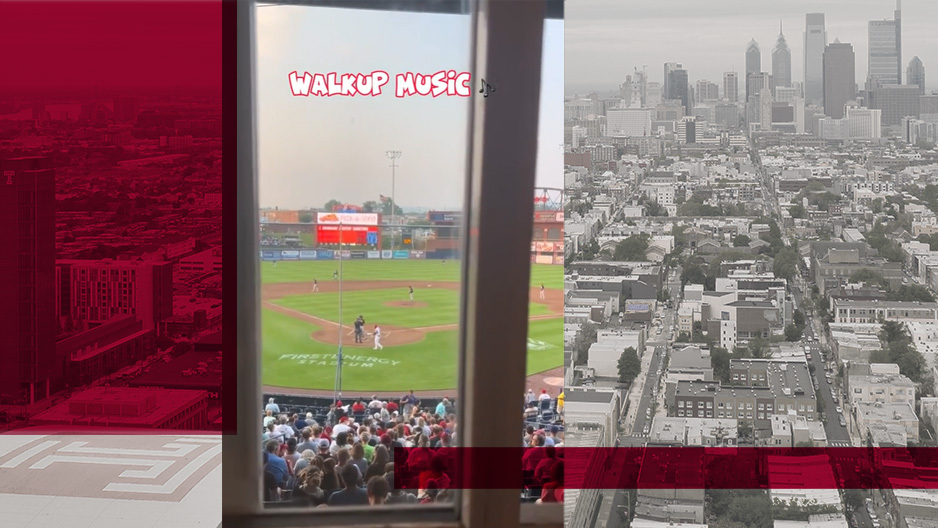 Check out my TikTok video for more behind-the-scenes action of my internship with the Fightin Phils. 
Looking for support finding an exciting internship experience like this one? Temple University's Career Center helps current students and alumni explore different career paths and prepare for their dream careers.