announcement
Posted Dec 15, 2017
To the Temple community:
I would normally not disrupt finals week, but I want to update you on the highly offensive racist fliers that were found posted outside our buildings: one on a utility pole in the 1200 block of Norris Street, one on a parking bollard in the 1300 block of Norris and the third on a news box at 13th Street and Montgomery Avenue.
First, let me state once again the university's position: These fliers were disgusting, intimidating and hateful, and they have no place on our campus. They do not represent the Temple community that I have known and loved during the last 40 years. Personally, I found the fliers despicable, and it breaks my heart that this occurred at Temple.
As you are aware, the Temple Police Department took immediate action and has been investigating the source of the fliers. After reviewing video footage, police have identified a person of interest. Here are images of that individual. If you have any information about this person or any information at all about the fliers, please contact Campus Safety Services at 215-204-1234.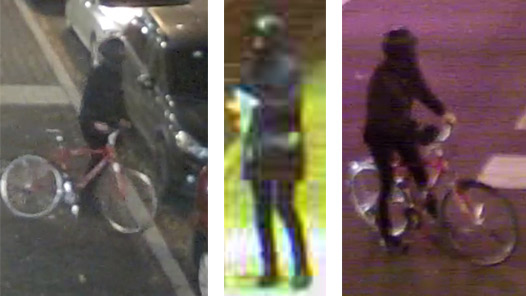 We have also been taking other steps. For example, the university's Division of Student Affairs and the Office of Institutional Diversity, Equity, Advocacy and Leadership (IDEAL) last night held an open forum to discuss the fliers and the campus climate, and to generate ideas on how to create a more inclusive university. We received some excellent ideas regarding training and education opportunities for the entire Temple community. IDEAL offers advocacy and engagement for all students. I encourage you to become active in IDEAL's work.
Events like these are deeply disturbing and require a strong response. They are also opportunities for us to show the world how members of the Temple community come together to fight bigotry and hatred. We will not allow such incidents to define us.
Richard M. Englert
President