Virginia Tech laptop orchestra joins Boyer for unique performance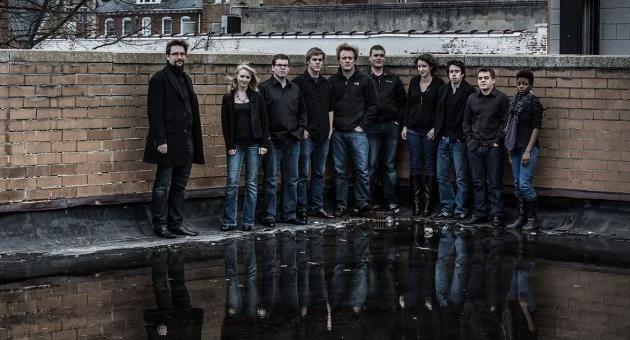 If you're looking to experience a unique presentation of performing arts this weekend, look no further than tonight's world premiere of "Between: Dance and L2Ork" at Temple's Conwell Dance Theater.
L2Ork (pronounced lohrk) stands for Linux Laptop Orchestra, the world's first orchestra of its kind built on the Linux operating system. The system is able to combine traditional western orchestra with affordable and versatile contemporary technology, or — put simply — laptops.
The performance will include a presentation of L2Ork repertoire combined with live dance improvisation and a world premiere of "Between," a new dance solo and orchestral piece.
"It's a whole new way to generate sound," said Jillian Harris, assistant professor of dance at Temple's Boyer College of Music and Dance, who collaborated on "Between" with Ivica Ico Bukvic, associate professor of music technology at Virginia Tech University, and Temple graduate student Jae Hoon Lim. 
Combining L2Ork with dance is a new step in the exploration of orchestral, multisensory experiences that rely upon and engage physical responses.
"Through Tai Chi movements, the ensemble has to pay extra attention to the quality of movement to create specific sounds," said Harris. "Your entire body is involved in generating sound."
Founded in 2009 by Bukvic, L2Ork is part of Virginia Tech Music Department's Digital Interactive Sound and Intermedia Studio. It uses Nintendo Wiimotes and Nunchuks as well as various built-in laptop input devices such as keyboards, trackpads and webcams as hyperinstruments. External soundcards (UA-1G) and custom-built hemispherical speakers are used for audio output. 
The event is free and open to the public.