Temple gallery preserves Philadelphia's founding ideals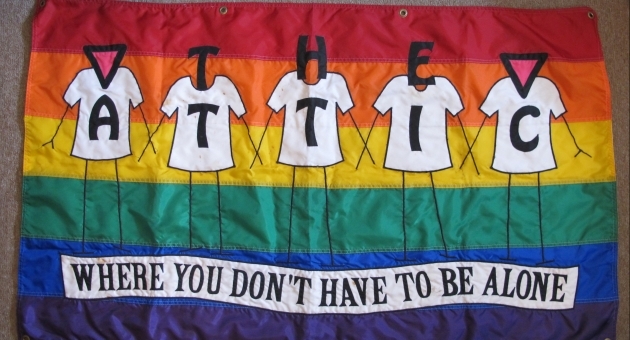 How do organizations that are a part of Philadelphia's tapestry keep their legacy alive for the next generation?
This was just one of the questions on the mind of Robert Blackson, director of Temple Contemporary, and members of his advisory council when they set out to create Restoring Ideals — a restoration project and exhibit currently on display at the gallery.
Funded by The Barra Foundation, Restoring Ideals began as a conversation on Philadelphia's evolving relationship to its founding principles of tolerance, equality and independence, and how
those ideals are being preserved by local non-profit and civic organizations.
The council recognized that, while non-profits work to create a better community, dwindling support makes it difficult for organizations to properly preserve their legacy.   
"Community-based organizations are grass-roots efforts," said Blackson. "Most of their time is spent in the community seeking solutions to ongoing problems, which leaves them little time to advocate for themselves."
With the support of a consortium of partners including the Conservation Center of Art and Historic Artifacts and WHYY, Blackson and his team of advisors selected several organizations whose history reflects the principles of Philadelphia's founders. 
Each organization submitted a video appeal, posed on WHYY.org, explaining the mission of their work and why they needed help conserving records, documents and other relics.
More than 16,000 Philadelphians voted for the non-profits involved in the project via WHYY's online poll. The ten organizations receiving the most votes were then asked to pick an object from their archives that was not only in desperate need of restoration, but was also reflective of their mission and emblematic of Philadelphia's historic ideals.
"It is our hope to open a dialogue that refers to the honorable declarations of the past, as well as connecting these ideals to the present needs of Philadelphia's living communities and the organizations that serve them," said Blackson.
Professional conservators will restore these objects at Temple Contemporary from Sept. 2013 through Feb. 2014. The public is invited to visit and watch as the selected items are conserved.
"We definitely wanted to include the Philadelphia community in this project," said Blackson. "For example, if you have a diary or a bible that needs to be restored, you can come in while the paper conservationist is working and ask questions."
Visit the Tyler School of Art website to see the complete conservation schedule.