Grooming tomorrow's biotech leaders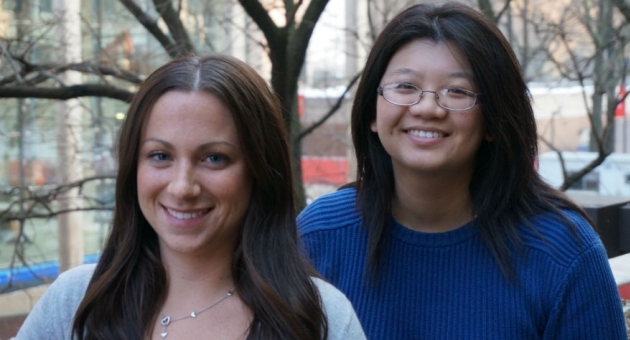 College of Science and Technology
The Philadelphia region is one of the fastest-growing biotechnology hubs in the nation. To meet the growing demand for professionals skilled in that field, the College of Science and Technology at Temple launched a two-year master of science/professional science master's (MS/PSM) degree program. That biotech degree prepares students for research and project-management careers that focus on solving real-world problems in health and environmental sciences.

"The goal of this program is to produce a scientific workforce who will be trained to lead this rapidly emerging market," said Seema Freer, adjunct associate professor and assistant director of the program. The "Professional Science Master's" designation was developed by the Council of Graduate Schools, a national organization dedicated to the advancement of graduate education and research. Such degrees are designed to offer advanced scientific training and management skills valued by employers.

Now in its second year, the MS/PSM program at Temple trains students in bioinformatics, regulatory policy and professional development through evening classes, an original research project and, during the second year, competitively paid internships. The broad nature of its curriculum—which reflects the participation of faculty across disciplines—is distinct, according Mark Feitelson, program director and professor of biology.
"In this economic environment, it's harder for narrowly trained people to be competitive," Feitelson said. "Our program helps students look at problems from different perspectives and gives them new skills to assume leadership positions in many biotech areas."
Rachel A. Chiaverelli, CST '12, who will graduate from the program in May, hopes to pursue a PhD and run her own research laboratory eventually. "It exposes students to research, but it's also broad enough that you could easily become a project manager one day."
First-year student Fatima Fofanah, who earned a BS in biotechnology from Harrisburg University, spent four years with the U.S. Department of Agriculture as a part of a co-op program focused on fruit-crop viruses. She wants to work on either agricultural crops or wastewater issues, perhaps in her native Sierra Leone. "Biotech is the perfect program to prepare me to go in either of those directions," she said.

One strength of the MS/PSM program is regular input from an external advisory board composed of biotech leaders in the region. "They've told us they don't want people whose knowledge is 30 miles deep and six inches wide, whose depth is limited to one process or disease," Freer said. "Our external advisors encouraged us to train students in the life-cycle analysis approach, enabling them to direct the science that will result ultimately in efficient project completions —perhaps even leading to discoveries and breakthroughs in their field."
Advisory board member Jim Callahan, CST '81, a senior scientist at GlaxoSmithKline (GSK), was instrumental in arranging for three biotech-program participants to secure paid internships with that pharmaceutical giant. Among the GSK interns is Jessica Tan, CST '12, who is working on her own bacterial-cultures research in GSK's Respiratory Department.
"Working at GSK has given me hands-on experience that will really help me in the future," Tan said.


- Bruce Beans